Participating warriors of 'Sculpture Tensouchi Budo-kai' competing in shaping characters of Dragon Ball and competing for their shaping power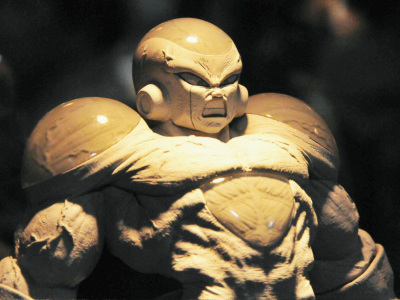 Banprest organized"Sculpture Tensouichi Budo-kai"Dragon ball figure participating inAOU 2011 Amusement · ExpoAt the 23rd prize fair held concurrently.

"Sculpture Tenkaiichi Games" is a competition where ten masters make their figures of dragon ball characters making full use of their skills and compete for shaping power that is not fighting power. In the first round, the victory or defeat is decided by Web voting, and the final game to be held will be held on March 20"Ban Expo"It will be held at the venue. Each of the ten contestants' work was shaped with considerable enthusiasm and it was very spectacular.

The photographs of works participating in the "Modeling Tenchi Bunsho Kai" are as follows.Modeling Tenkaichi Martial Arrangement
http://z-tenkaichi.bpnavi.jp/

On top of the booth is the logo of 'Sculpture Tensouchi Budo-kai'.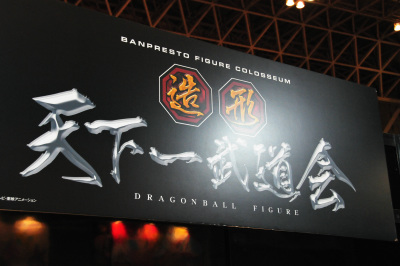 Mr. Yamashita Manab's "Freeza"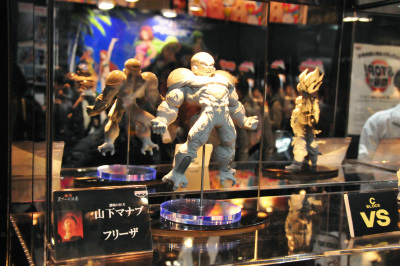 Freeza whose muscles are enlarging seriously at the final battle with Goku is a motif. It was said that he made shapes to bring the dynamism and tension of the scene closer to the image of the original. It is tremendous force.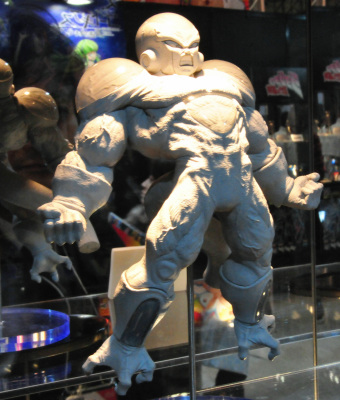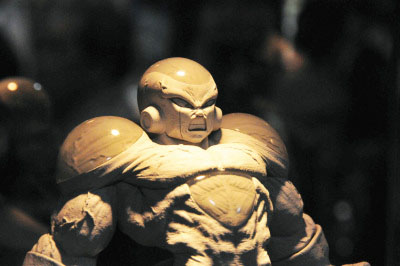 Mr. Kazuo Okubo's "Super Saiyan Son Goku"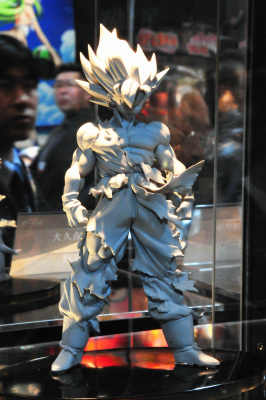 By sticking to the expressions of broken clothes in particular, I am expressing the realism of fierce fighting spectacularly.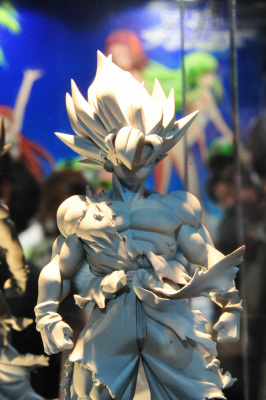 Mr. Hiroyuki Nakazawa's "Son Goku"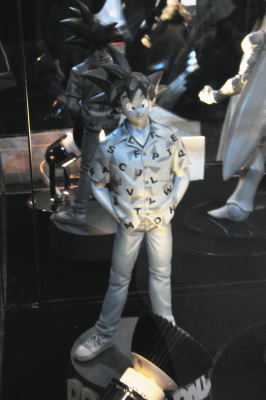 While there are many works expressing the tension of battle scenes, relaxed Goku in peacetime is expressed.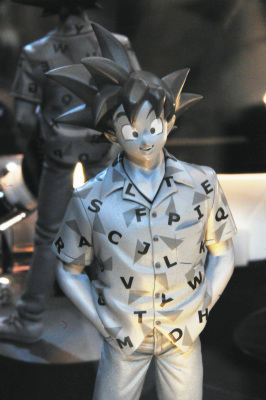 Mr. Saitoheir's "Cell"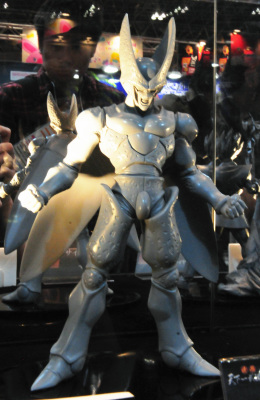 I am particular about facial expressions and drawing, and that the overall surface composition is adjusted to make it like Toriyama characters. It is a work with very high original reproduction.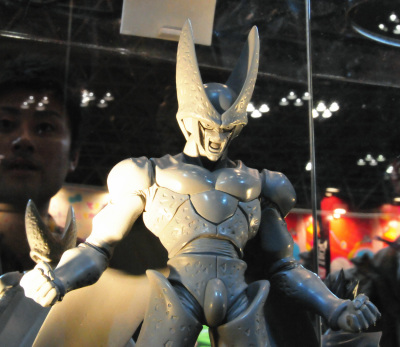 Toshiji Suzuki's "Super Saiyan Son Gohan"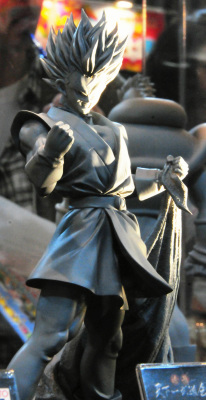 The work which angry Gohan expression was well reproduced. It was said that the sharpness of the cartoon of Dragon Ball was made to appear.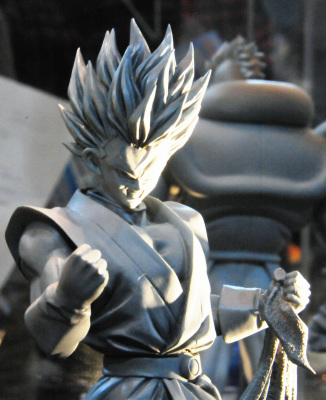 Yuhei Suzuki's "Android No. 16"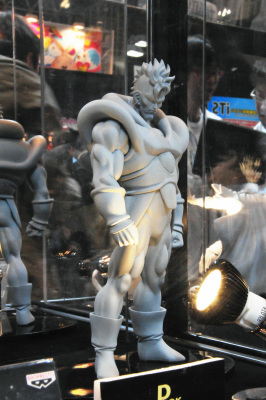 Since it is a big character, it was modeled to give a sense of oppression to the viewer side, No. 16. The sense of intimidation is expressed in a quiet state.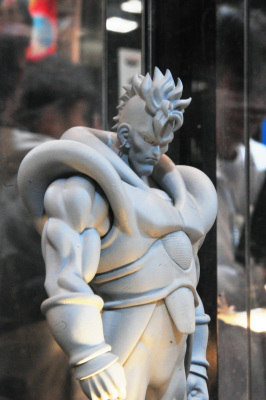 Mr. Yuki Nakagawa's "Vegeta"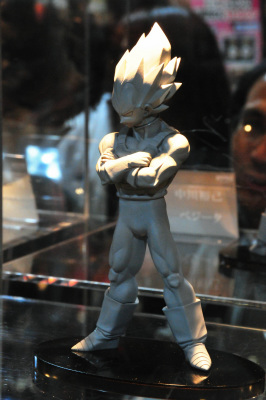 It is said that it was shaped to some extent so that it did not penetrate.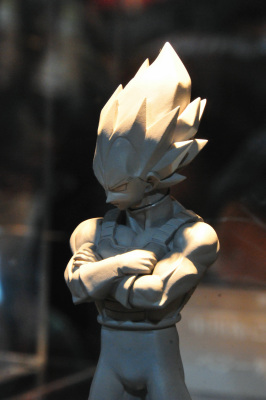 Mr. Koji Onishi's "Android No. 20"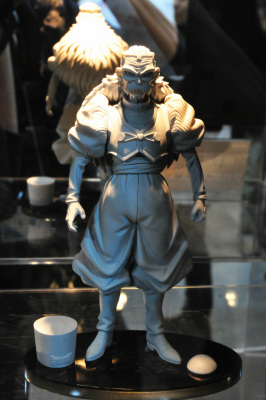 It is a work that it shaped like the 20th appearance. Although the appearance scene in the original is not much compared with the character of other works, the image of No. 20 which was a very strong character was well expressed.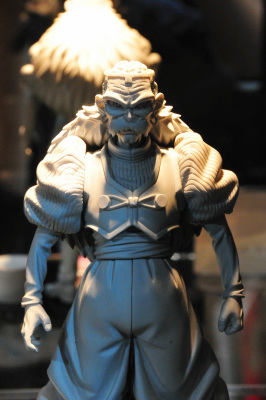 Ken Matsuura's "Piccolo"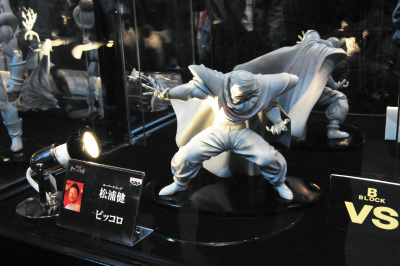 Using the size to divide the parts as much as possible, it is said that they are making in the mouth, clothing and body, body and cloak space. The depths born by widely open feet and hand poses are made use of, and the goodness of the solid is felt.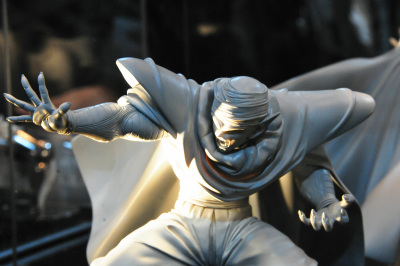 Keiji Iwakura's "Super Saiyan 3 Son Goku"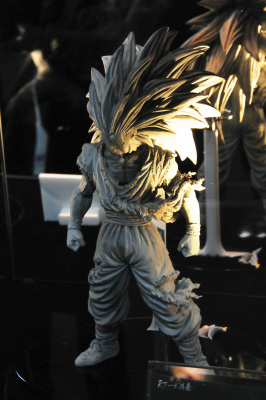 A piece that was shaped to give the power of Super Saiyan 3.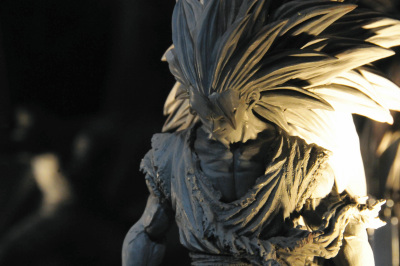 Matsuura's "Piccolo", Mr. Okubo "Super Saiyan Son Goku", Suzuki "Super Saiyan Son Gohan", Mr. Ozaki, Mr. Saitoheir "Cell", and the loser restoration battle, Mr. Iwakura "Super Saiyan 3 Son Goku" are 6 works.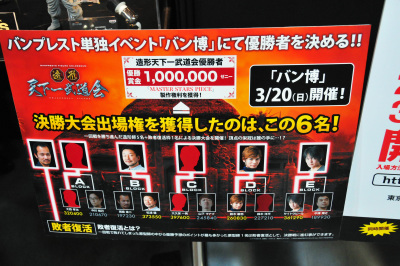 The final game was held on March 20, 2011"Ban Expo"It is scheduled to be held in.