Ideal for gifts for photography lovers, an elaborate digital single lens miniature that can also exchange lenses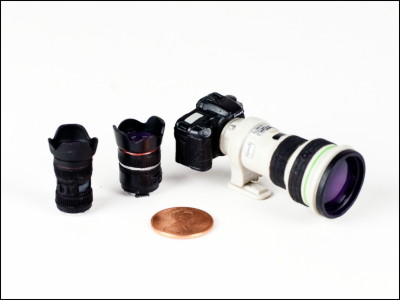 Latest by family members and friends who like photosDigital single-lens reflex cameraOr, if you can present interchangeable lenses you were hoping for a while before, you may not have anything more pleasing. However, since the camera body and the lens are prices which can not be easily got so easily, there is also a necessity to discover in advance what kinds of lenses they have and what type of camera and lens they currently want, so the gift of presents Surprises "and" I am happy to receive "are both difficult to achieve.

The elaborate miniature which the set of the digital single lens main body and the interchangeable lens set became a settled feeling with a price that can be gifted easily and there is sense of surprise, is not it sure that you will be pleased with the camera lover?

Details are as below.Mini Model Camera

This is its miniature. It is 1/6 scale, and the size of the camera body is about 1 inch (2.5 cm) in width and about 0.5 inch (1.25 cm) in height.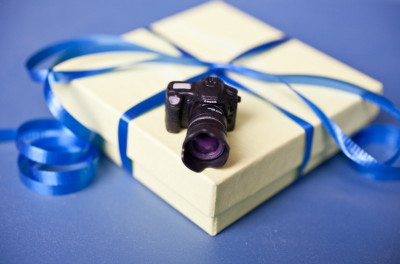 It is 28 dollars (about 2350 yen) with the main body and 3 interchangeable lens sets. The shipping fee to Japan seems to be from 8 dollars 43 cents (about 708 yen).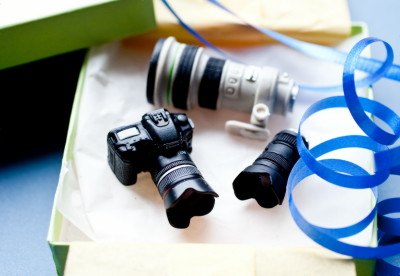 The largest telephoto lens is about 2 inches long (about 5 cm).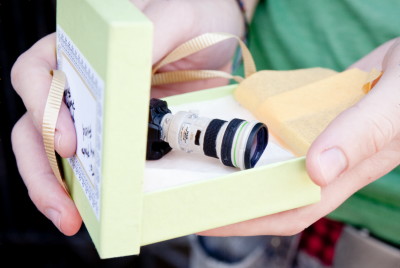 When you look at the actual lens, you can see its smallness.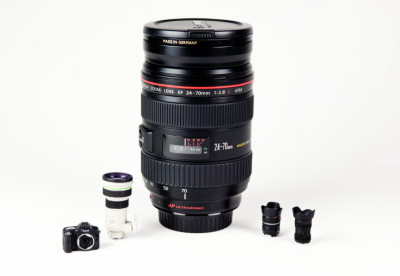 back. It seems that it models Canon's EOS series.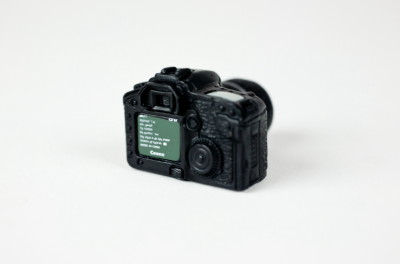 Lens cap is not included, but lens hood is removable. You can also wear it as an accessory or key holder.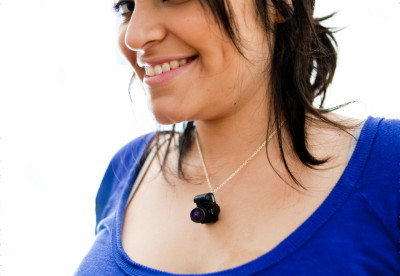 It may be good to decorate with figures and so on.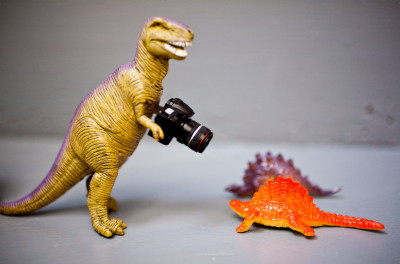 Unfortunately we can not shoot with this camera, but it seems to be an interesting prop as a subject.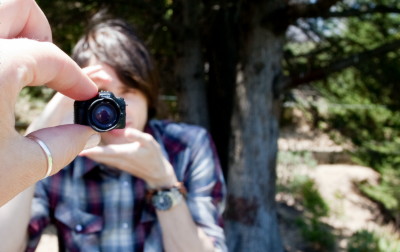 in Design, Posted by darkhorse_log