[Old News] Queen Ingrid Pitt of the 70's horror movie who survived the Holocaust, died of heart disease


Prestigious horror maker in the UKHummer Film ProductionAs "queen of horror" in the 1970s "Vampire Lovers"Or"Countess Dracula(Virgin hunting of fresh blood) "And actress Ingrid Pitt who was born in Poland who played the role of a sexy woman vampire still remaining in the heart of a horror fan / cult movie fan.

Born as a German father and a mother of Jewish Polish men, they are very beautiful women with a past that survived the Nazi concentration camp during World War II, but that Ingrid Pitt was the other day He seems to have died at the age.

Details are as below.Ingrid Pitt (1937 - 2010) - Hammer

Queen of horror Ingrid Pitt dies aged 73 after collapsing in London with heart trouble | Mail Online

"Frankenstein's counterattackAndChristopher LeeVersionVampire DraculaBritish prestigious horror maker known forHummer Film ProductionHowever, in 1970 when it was sluggish, as a new axis of a sexy route to break the slump "Vampire Lovers"Is"Vampire Carmilla"Lesbian movie-like elements were also a strong work, but Ingrid Pit played a lusty female vampire with its" Vampire Lovers "and became a signer actress in the late Hummer film as" Horror Queen ".

Ingrid Pitt playing the role of Carmilla at "Vampire Lovers".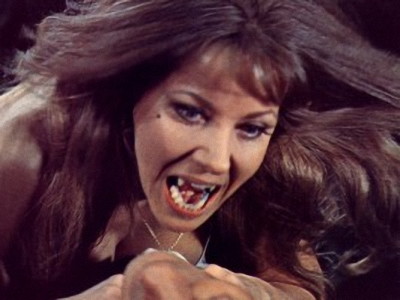 Ingrid born in 1937 was already 32 years old at the time. Although it was never young compared with rival actress who sells out from now, to its unique appearance and its beautyJames CarrerasThe director seems to be getting in. Ingrid of a funny personality challenged without scaring the scene of the lesbian that controversial at that time.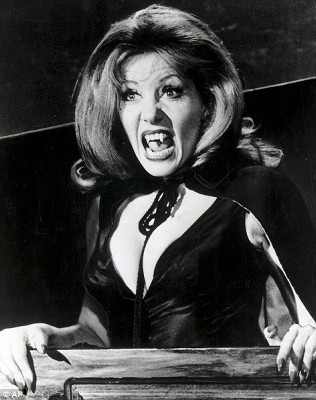 Ingrid Pitt was born in Poland on November 21, 1937 under German father and Jewish Polish mother, and was held in Nazi concentration camp with family during the Second World War. Surviving the concentration camp and marrying an American soldier who met in Berlin in 1950 after the war and migrating to California, it was just soon to be with the soldier. Returning to Europe, the prestigious theater company in GermanyBerliner EnsembleI belonged to and learned acting, and the 1964 Spanish movie "Sound of Horror"After a movie debut, I will cross the Hollywood and aim for a star actress while making a living as a waitress. In 1965 a masterpiece "Doctor · Gibago"In addition, in 1968 it was"Arashi Fortress"soRichard BurtonYaClint EastwoodAlthough he has co-starred with him, it was not until he became "queen of horror" of Hammer Film who went to the UK to be engaged in truly as an actress.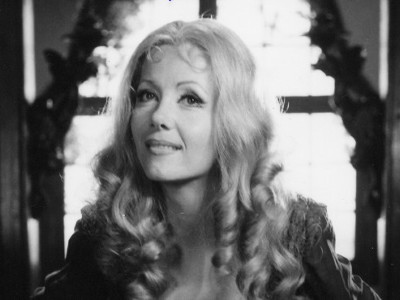 Although it is a pit that often appears as a blonde on the film, the color of the inborn hair seems to be brown.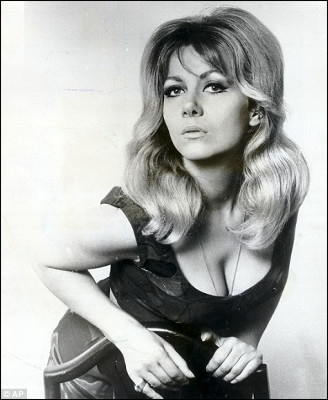 Following "Vampire Lovers" in 1970, "Countess Dracula" in 1971 showed even more skin and was expected to save the pain of Hummer film, but the mediocrity of this movie's plot is only the nude of the pit Then there was no way to save it,Peter SasdyI am also treated as insulting that bad guys and coaches are dangerous and I can dub voice at post production.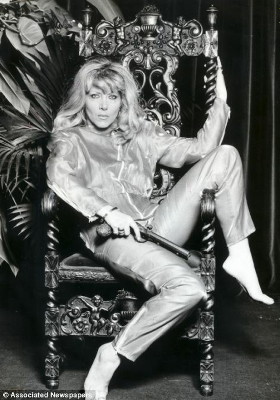 After that "The House That Dripped Blood"WickermanHorror such as called "cult" again such as "Doctor Who"Smiley and friendsIn my private life I married F1 team director Tony Rudlin, who I met in 1974, and as an actress I did not reach the position called the mainstream star and the feeling of underestimating performance Although there are writers in the magazine and website which made use of the experience in horror movie circle, it writes novels and children's books and also fears experienced in concentration camps and refugees in the postwar Red Cross Autobiographically autonomously spontaneously walking around searching for a father in the camp and escaping East Berlin from his life "Life's A Scream"(1999) has gained popularity also in other layers than horror fans.

Ingrid, who was loved by fans until the end of the year and actively appeared at events such as film festivals and conventions, collapsed on the way to an event hosted by a fan club held in London last week, and in November 23 He passed away in Japan and morning. My daughter Stephanie Pitt said, "My mother passed away this morning.It was a heart disease.In the last few years my health condition was not pleasant but I was fiercely fighting with sickness.All of those who know my mother got her He is an incredibly gut woman and will say that he was the owner of willingness to do all he wants to do. "
in Movie, Posted by darkhorse_log