Railroad Shunting Puzzle, a railway puzzle that moves locomotives and freight cars to their destination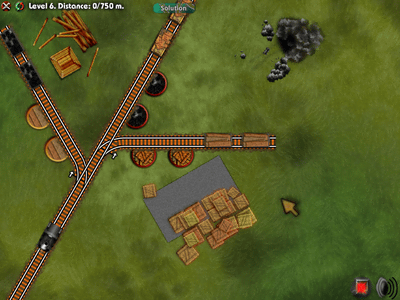 Switch from freight transport by truck to transport by railModal shiftAlthough it is recently advocated, as it is now, before truck transport became mainstream railway transport is the mainstream, a large staging area has been established throughout Japan and many freight car replacement work is underway It was.

"Railroad Shunting Puzzle" is a railroad puzzle reminiscent of the replacement work of such cargo. It is a game that moves locomotives and freight cars to a fixed place, but of course it will not be easy.

Details of the game are from the following.
Railroad Shunting Puzzle | Armor Games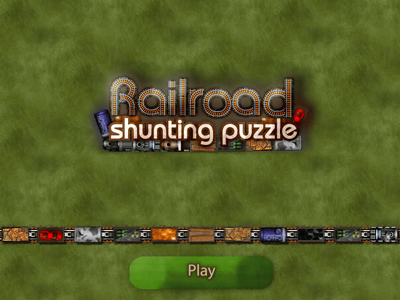 Click "Play".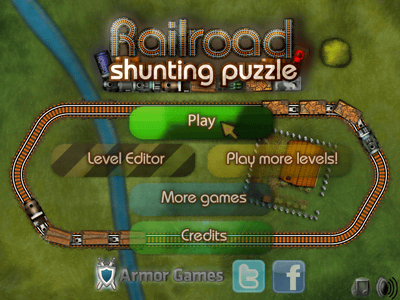 There are 21 stages in all. Firstly I challenge from 1.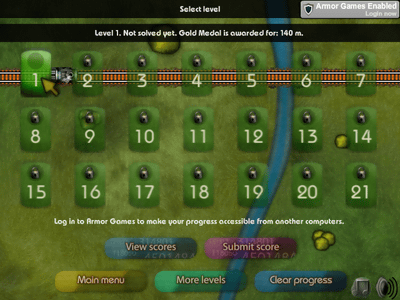 The game operation method is simple, just drag and drop locomotive with mouse and move. Each map has a water tower if it is a locomotive and each stop is set up if it is a freight car, so it is OK if you move it to that place.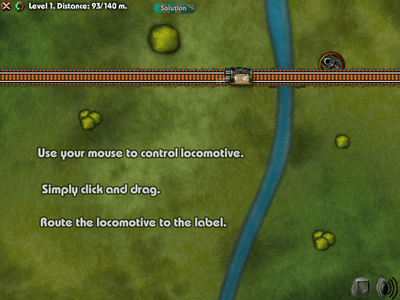 A prescribed travel distance is set for each map, and if you can clear it with a shorter distance you can receive a gold medal.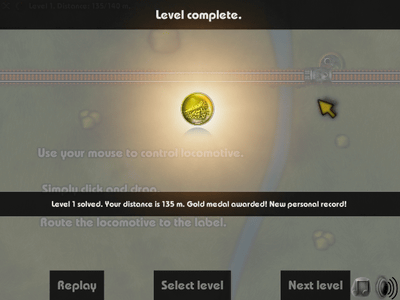 A freight car appeared like this in the second and subsequent planes. When locomotives are placed next to each other, they are automatically connected, and when you click on the linkage part like this, the connection is canceled.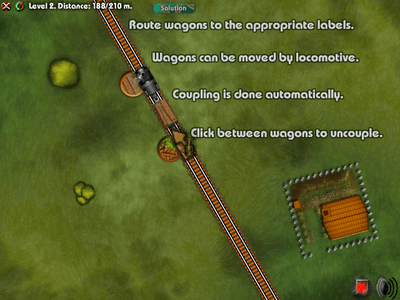 Switchboards appeared on the 3rd side. You can see which wagon is to be moved to which station by seeing the pattern.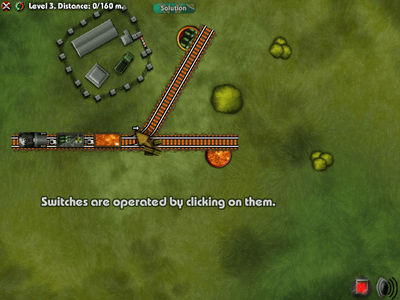 It cleared at 167 m after over the specified distance (160 m). I can still move on to the next level, but I do not get a gold medal. If it only takes a while if it takes time, there are things that can be anything but if you do not move the distance at the shortest distance will not reach the gold medal.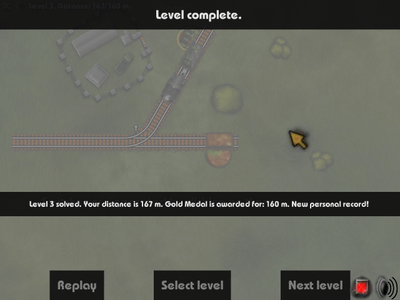 Redo and get a gold medal.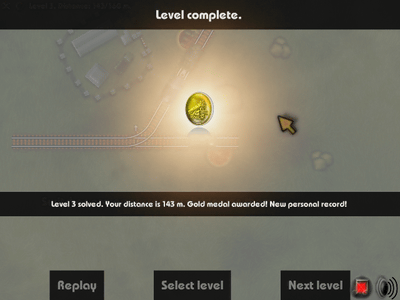 From the fourth side, it becomes necessary to change freight cars. In this example, you can not clear it unless you put a white freight car between the locomotive and the blue freight car.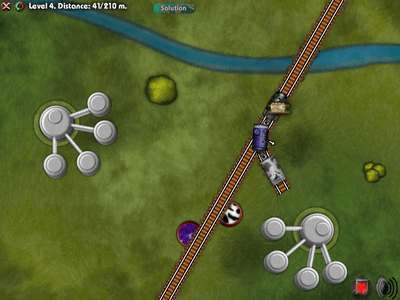 It is necessary to lead each combination of 3 freight cars × 2 to the correct place.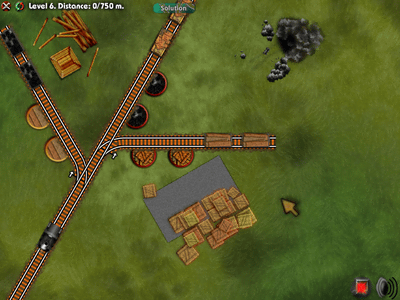 As the surface goes forward, the number of locomotives will also increase. Either locomotive can be moved freely, but the arrival position of the locomotive is set for each and it is not easy at all.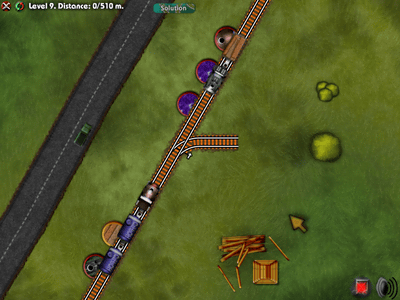 I have to use a lot of heads, how to switch vehicles and lead them to the goal.