A shocking warning image package packaging stronger tobacco danger than words, introduced in the United States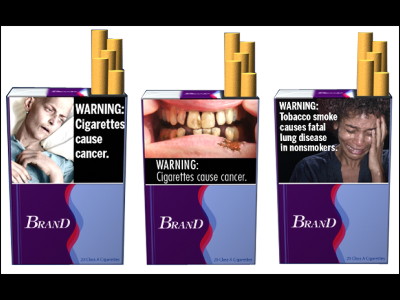 A few years ago in JapanThe proportion of warnings in cigarette packages is largeAlthough it became, it appeals more visually to a cigarette box such as Brazil, Canada, EuropeWarning with shocking photosIt is displayed large.

As part of a policy to prevent smoking of young people in the United States and to encourage smokers to stop smoking,Department of Health and Human Services (HHS)WhenThe US Food and Drug Administration (FDA)Announced that it is obligatory to display warning letters with images accounting for 50% of each front and back of the package of cigarette packages from September 2012. There are also 36 ideas for image candidates according to nine kinds of warning sentences.

Details are as below.Since it contains shocking images, attention is required for browsing.
HHS announces new tobacco strategy and proposed new warnings and graphics for cigarette packs and advertisements

Proposed Cigarette Product Warning Labels

In the USA, 4000 children / young people drink "the first one in my life" on a single day, and 1000 people become smokers who smoke casually on a daily basis. On the other hand, as many as 1,200 smokers and former smokers died from a disease associated with tobacco, the number of deaths due to tobacco harm is as high as 443,000 people annually. It is said that the cause of "premature death" that could be prevented was the most in the United States.

The warning indication obligated in 2012 occupies 50% of the top and bottom of the package of the cigarette package and consists of nine kinds of warning texts and illustrations or photographs corresponding to it.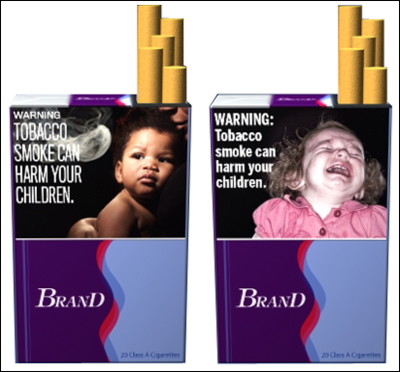 "Cigarettes are addictive.An example of a candidate image for a warning sentence (there is dependency on tobacco). Disease by throatStomaA picture of a man keeps smoking even if you open it.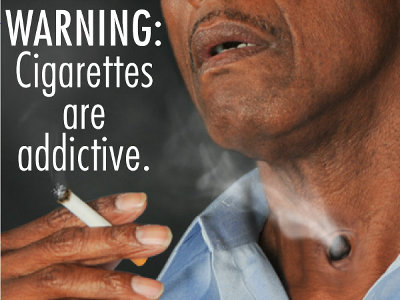 Illustration of tobacco as a syringe used by drug dependents.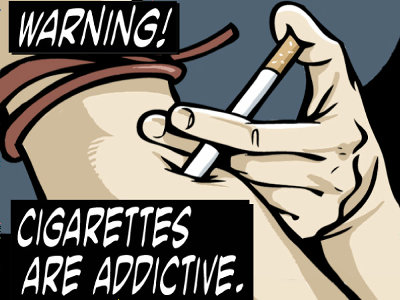 A man who is a cigarette doll.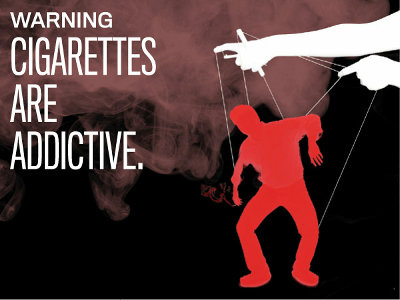 "Tobacco smoke can harm your children.An image for a warning sentence (tobacco smoke harms children).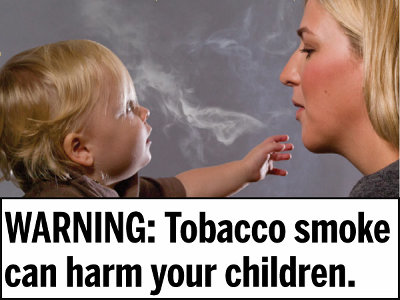 Every time you take out the cigarette from the package you may get stuck in from the girl, it may be hard to suck.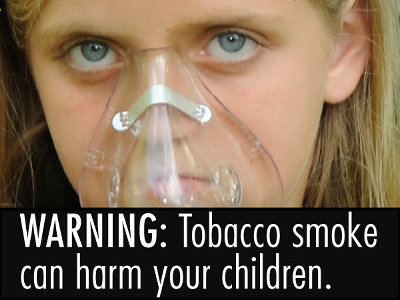 "Cigarettes cause fatal lung disease.An image for a warning statement that tobacco is a cause of fatal lung disease.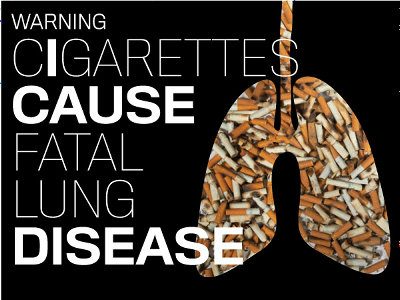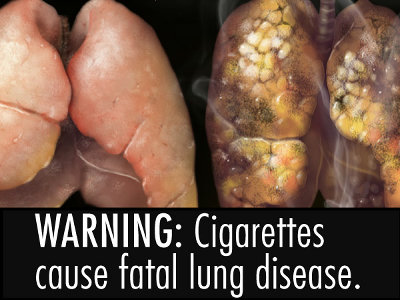 I wonder if you are receiving notifications.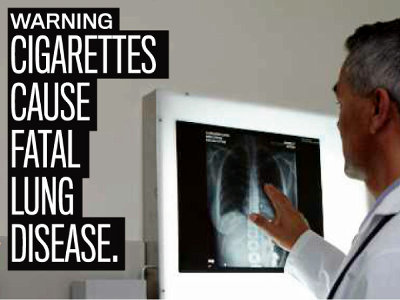 A corpse tagged on a toe's finger in a spirit room.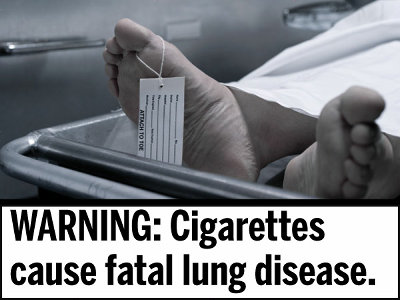 "Cigarettes cause cancer."(For tobacco being a cause of cancer) image for a warning sentence.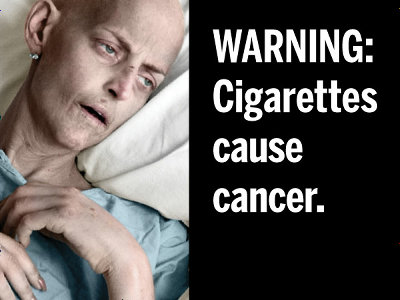 Dirty teeth due to smoking and tumor formed on the lips.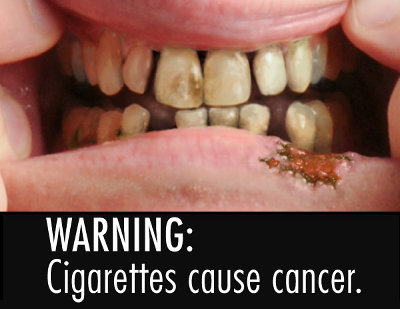 "Cigarettes cause strokes and heart disease."(Tobacco causes stroke and heart disease) Images for warning text.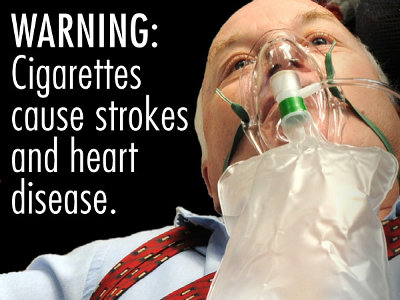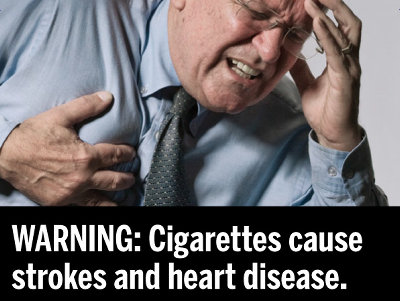 "Smoking during pregnancy can harm your baby."An image for a warning sentence (pregnant smoking harms the fetus).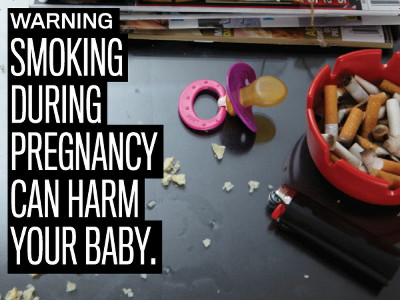 "Smoking can kill you."(A cigarette can be a cause of your death) A photograph for a warning sentence.



Illustration of a woman in a coffin.



It may be more effective to reduce the number of times to take out cigarettes or cause the willingness to buy cigarettes to be lost.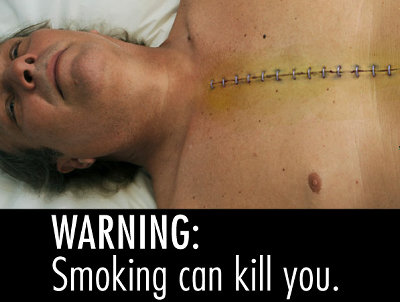 "Tobacco smoke caused fatal lung disease in nonsmokers.An image for a warning statement that tobacco smoke is a cause of fatal lung disease even for non-smokers.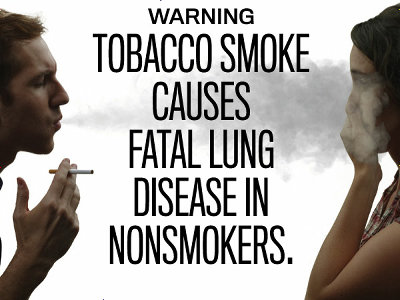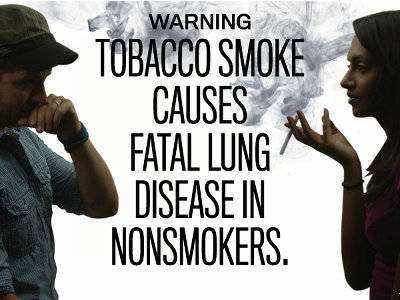 "Quitting smoking now greatly reduces serious risks to your health.An image for a warning statement that (if you stop smoking now, you can greatly reduce serious health risk).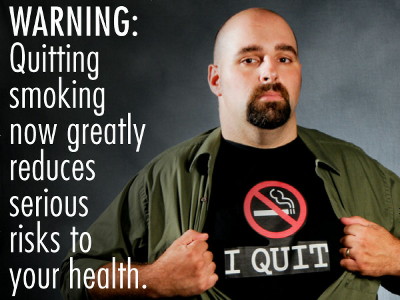 If you actually smoke cigarettes, the toilet will clog, but what you want to say will not be transmitted.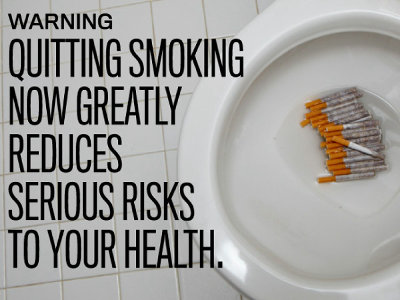 Thirty-six copies of the image have been released, and after recruiting opinions from the people from November 12, 2010 to January 11, 2011, the final plan will be announced on June 22, 2011 . The law that obliges the display of warning images on September 22, 2012 is enforced, and since 22 October 2012 cigarettes for which warning images are not displayed can not be sold in the United States.
in Design, Posted by darkhorse_log