Adopting the latest Android "Gingerbread", ultra-high-spec smartphone to appear in early 2011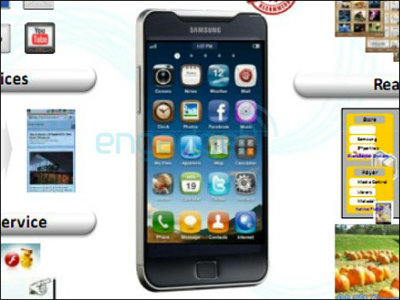 KDDI's "IS03"And NTT Docomo's"GALAXY S"And SoftBank Mobile's"GALAPAGOS 003SHAndroid smartphone was announced as a winter spring model from domestic companies, but an ultra-high-spec smartphone adopting "Android 2.3 (or Android 3.0)" which is the latest version known as "Gingerbread" codename It is clear that it is scheduled to appear in early 2011.

Details are as below.
Exclusive: Samsung 'flagship' phone with Gingerbread and huge display coming in early 2011 - Engadget

According to information given to overseas major news website "Engadget", it seems that smartphones adopting the latest version of Android called "Gingerbread" will be released around February 2011.

Developed by Samsung, 4.3-inch (or 4.5-inch) model of "Super AMOLED 2" which is a new model of "Super AMOLED" which is adopted in "GALAXY S" and the like color development is bright and 1.2 GHz CPU, 16 GB internal memory, 880 Megapixel camera with LED flash capable of recording 1080 p full HD video.

In addition, it is equipped with wireless LAN (DLNA compatible) compliant with IEEE 802.11 b / g / n, GPS, Bluetooth 3.0, etc. It is supposed to support HSDPA communication with maximum downward 14.4 Mbps and HSUPA communication with uplink up to 5.7 Mbps.

This is an overview of Android smart phones that adopted "Gingerbread".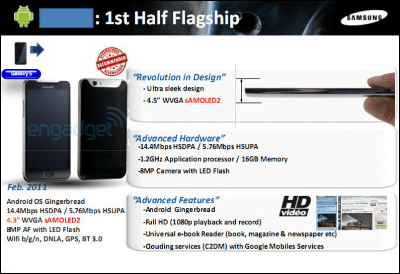 We support various Google services and full HD content.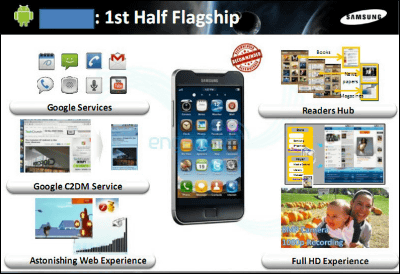 in Mobile, Posted by darkhorse_log