Top 10 Hollywood movie box office revenue rankings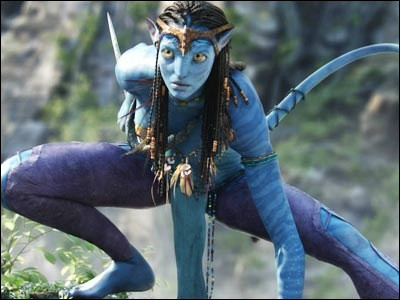 The top ten of the success stories ranking income rankings of Hollywood movies were summarized. As I got talked about here and there, I think that there are quite a lot of people who know that James Cameron's "Avatar" is No. 1 and "Titanic" is No. 2, but, What kind of works are in the third and fourth place?

Perhaps, it may contain works that think that "This work has hit so much!"

Below "Avatar", the top ten works look like this.
COOL NET PIX: Highest Earning Hollywood movies of all time

All Time Worldwide Box Office Grosses

The first place:Avatar(2009) - $ 2.7 billion (about 218.9 billion yen) or more
Movie "Avatar" released on December 16, 2009 (December 23 in Japan) has more than 2 billion box office income. It was not only Hollywood No. 1 but also a work raised No.1 profit in the world. The director was James Cameron, and at the Academy Awards he was nominated for many awards, including director's award and work prize.

Marine crew member Jake Sally (Sam Worthington) takes the secret mission of transferring only consciousness to the body called avatar, exchanging with indigenous people Navi, and evacuating from the village located above the rich mineral resources . With deepening relationship with Neytiri (Zoe Saldana), the daughter of Navi's chief, Jake started to think about protecting the stars, and with Colonel (Stephen Lang) trying to attack the village of Navi for resources To challenge the battle.

Currently, "special edition" which added a new cut for eight and a half minutes has been released.

No. 2:Titanic(1997) - $ 1.8 billion (about 146 billion yen) or more
The movie "Titanic" released on December 19, 1997 is James Cameron's director as well as Avatar. Jack (Leonardo DiCaprio) who got into the luxury passenger boat Titanic fell in love with Rose (Kate Winslet), but waiting for it was a tragic destiny.

Be passed by "Avatar" in 2010It is a work that reigned top for over 10 years. People who were older than students at the time of publication were screening a super long run, so there are not many people who saw it more than once in the theater.

No. 3:Return of the King of Lord of the Rings(2003) - $ 1.1 billion (about 89.2 billion yen)
A magnificent fantasy adventure movie "Lord of the Rings" based on Tolkien's "Lord of the Rings" as an original work. The completion of the trilogy, "Return of the King" was ranked in. The director was Peter Jackson, and in the Academy Award he received 11 categories including a work award and a director's award.

By the way, the first series "Lord of the Rings (Travel Companion)" is $ 870 million (about 70.5 billion yen), the second work "Lord of the Rings Two Towers" is 9 It is said to be a work whose income has been raised with each successive series, at a cost of $ 25 million (about 75 billion yen).

No. 4:Pirates of the Caribbean Dead Man's Chest(2006) - $ 1,666 million (about 86.4 billion yen)
"Pirates of the Caribbean" series is also one of top box office revenue rankings. "Dead man's chest" which is the second work of the series has the largest box office income and is 1.50 billion dollars. By the way, the first "Cursed Pirates" is 650 million dollars (about 52.7 billion yen), and the third work "World End" seems to be 960 million dollars (about 77.8 billion yen).

In 2011, 3D release of 'On Stranger Tides' will be planned, which will be the fourth work of the series.

No. 5:Toy Story 3(2010) - $ 1.06 billion (about 86 billion yen)
"The third movie series made with a simple and clear concept that children are actually moving when the children are not watching". Ten years have passed since the release of the first work, but 10 years have passed even during the work, and the boy Andy who was the owner of the toy's cowboy · woody grew to proceed to university. I do not know what to do with toys ...... There are many people who were touched by their experiences.

It is the only animation movie among those ranked in here.

No. 6:Alice in Wonderland(2010) - $ 1.01 billion (about 82 billion yen)
Work by director Tim Burton and starring Johnny Depp. I ranked highest among live-action movies released in 2010. It is a strange story that Alice who became 19 turned to visit the wonderland that he visited when he was a child and meet a true fate called "end the era of the red queen" with old friends .

No. 7:dark Knight(2009) - over 1 billion dollars (about 81 billion yen)
Superhero movie "Dark Knight" by Director Christopher Nolan ranks in. Although it is not included in the title, it will be the second work of the "Batman" series restarted from "Batman Begins." At the Academy Awards, heath · leisure who died while playing the role of Joker won the Supporting Actor Award.

A sequel called "The Dark Knight Rises" or "Gotham" is scheduled.

No. 8:Harry Potter and the Philosopher's Stone(2001) - $ 970 million (about 78.6 billion yen)
J. K. Rowling's children's literature series was made into a movie, after which the whole series was to be made into a movie. The final chapter from "November 19th" will be released "Harry Potter and the Deathly Hallows Part 1".

No. 9:Pirates of the Caribbean: World End(2007) - $ 960 million (about 77.8 billion yen)

No. 10: Harry Potter and the Order of the Phoenix (2007) - $ 930 million (about 75.4 billion yen)

In "COOL NET PIX", in 1993 director Stephen Spielberg "Jurassic Park"About over $ 944 million (about 80.6 billion yen) box office boxer's income, director Roland Emmerich's"Independence Day"(1996) of more than 930 million dollars (about 80 billion yen), 1994 Disney movie"The Lion King"About 900 million dollars (about 80 billion yen) or more for box office revenues, and if these figures are true, they will pass through" Harry Potter and the Philosopher's Stone "to rank eighth to tenth respectively You will be ranked in.
in Movie, Posted by logc_nt