Lightweight thin, energy-saving e-book reader "biblio leaf SP02" review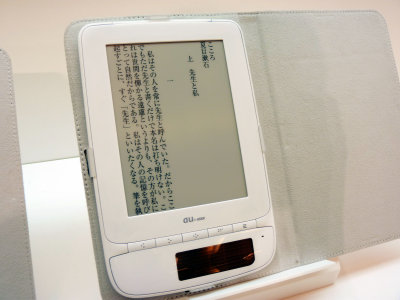 Au's e-book reader "biblio leaf SP 02", which is scheduled to be released late December,KDDI's 2010 winter model recitalThe reference aircraft was exhibited at.

Although each company releases one after another and the competition is heated in the e-book reader field, this "biblio leaf SP 02" is an impressive design with pure white body color and organic curves, such as installing solar panels and saving energy I am sending specifications.

Details are as below.Biblio leaf SP02 | e-book reader | au by KDDI

This is the e-book reader "biblio leaf SP 02". Capacity is about 2GB, you can download and save e-books via CDMA communication and Wi-Fi communication. Electronic paper is adopted as the screen part.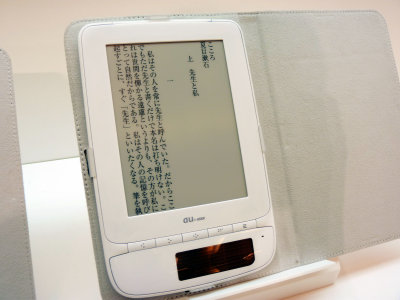 The design around the button is currently being brushed up, there seems to be possibility of change, but the present condition is like this.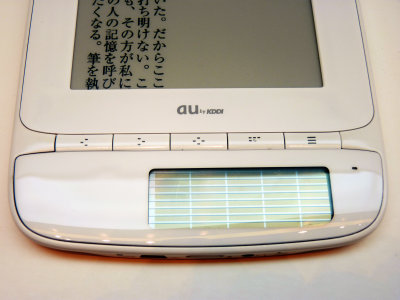 Equipped with a solar panel that can be charged from sunlight.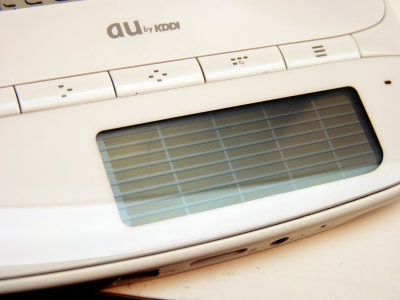 Power button on the top.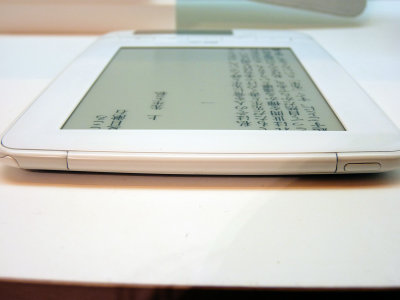 On the right side is an audio volume adjustment button.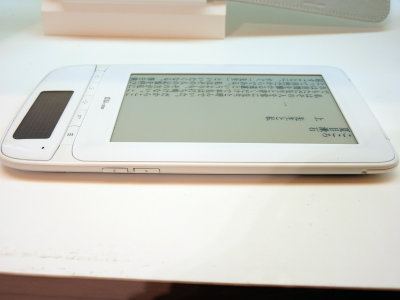 The left side is simple, the operation mechanism is not pear.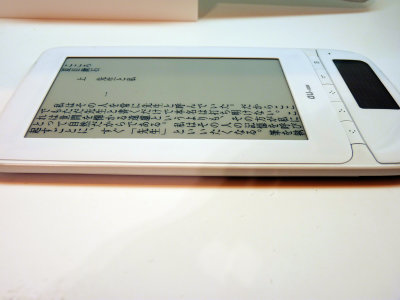 On the bottom is a charging connector, a USB terminal, a slot of the SIM card, an earphone jack, and a reset button.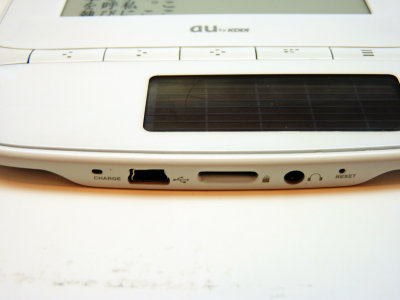 The back side looks like this.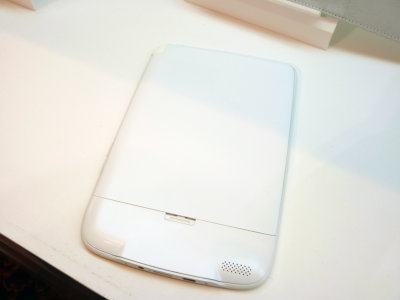 Even if it covers with the cover, it is the size and weight that can be held lightly with one hand. It is about B6 comic size in familiar terms. It is developing, but the weight is currently about 296 g, and the thickness is about 9.5 mm.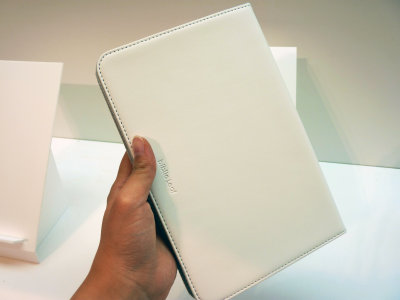 In the bottom of the panel is written the phrase "It is planned to start distribution service of digital contents targeting books, comics, magazines, newspapers, etc.", but this is also the same as "Sony, KDDI, Asahi newspaper and others enter the e-book distribution, plan to construct the largest platform in JapanBy the announcement of "Is it a place for this service to develop services? Future announcements are awaited.