KFC introduces reusable Tupper type side menu package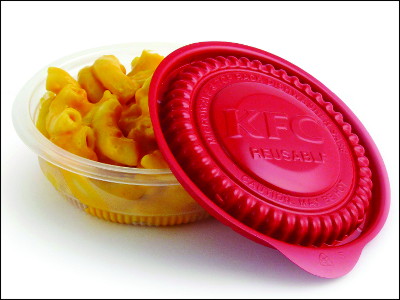 America'sKFC (Kentucky Fried Chicken), But also familiar in Japancoleslaw, Popular in the United States "Mac & amp; Cheese"Mashed Potatoes & Gravy"Green BeansTo sell side menus such as "at home, at homeReuseWe introduce possible Tupper type containers, and have gained popularity.

Polypropylene tappers that also correspond to microwave ovens and dishwashers are likely to be used in a variety of ways, such as preserving food and putting in dessert for lunch.

Details are as below.KFC Packaging

polypropylene100% TupperAnchor Packaging CompanyIt is made by a special patented technology that does not pour liquids in the lid without opening the lid It is said that it is suitable for food preservation because it can escape steam while maintaining the tightness. It was introduced in five districts in May this year, now it has been introduced at 60% of American stores, and by all the stores by the beginning of 2011EPS (beads styrofoam)We are planning to complete the transition from the container.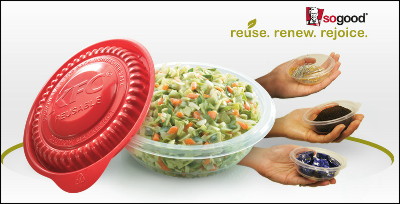 In addition to being reusable at home, new packages of Tupper type can reduce manufacturing energy by 25% and volume at transportation by 14%. Also, unlike EPS that can not be recycled, polypropylene is a relatively widely recycled material, and even when it is finally incineratedThermal RecycleIt is a material with a very good thermal energy recovery efficiency at that, this new package will be released in 2010Greener Package AwardWe have received the award.

You can see the introduction video of this package from the following.

YouTube - KFC Introduces Consumer - Reusable Food Containers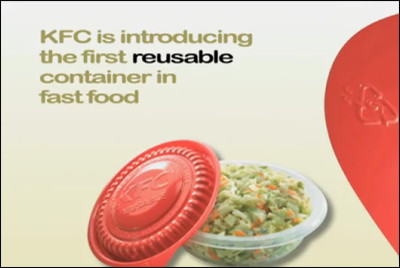 Microwave compatible.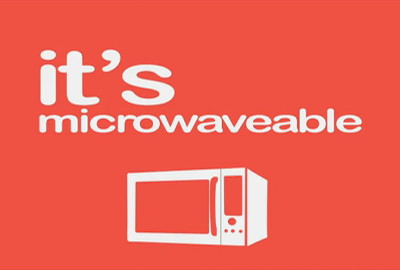 Dishwasher can also be used.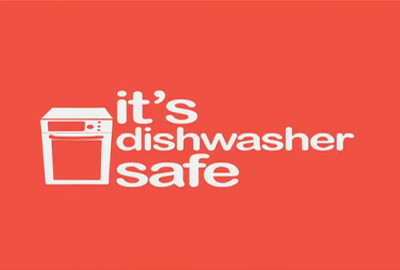 Various uses of reuse are proposed.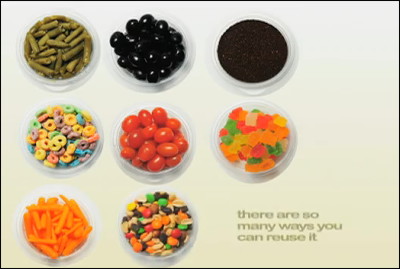 For preserving foods such as sweets and fruits.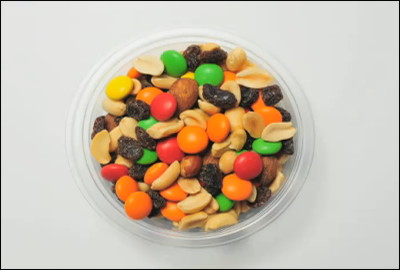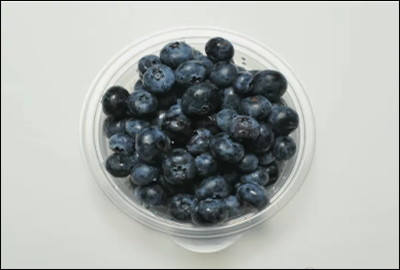 Ideal for organizing accessories such as rubber bands and buttons.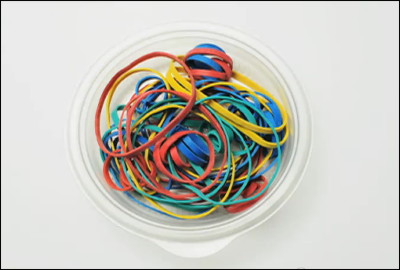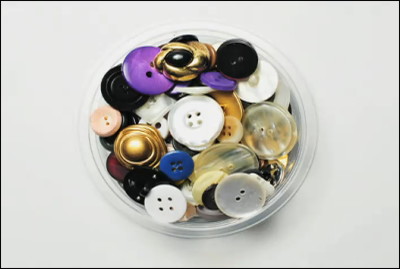 It might be good for keeping clay playing children.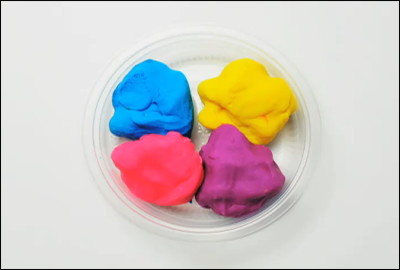 KFC said it plans to reduce the amount of Styrofoam packaging used by 2011 by 62%.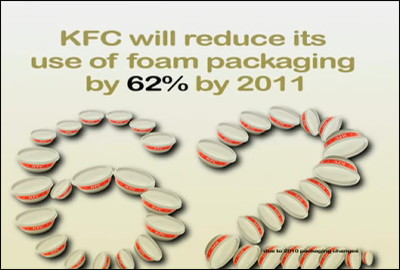 It seems that the total amount of plastic used will also be reduced by 17%.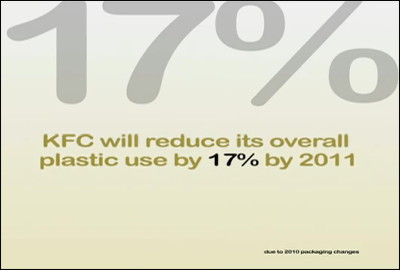 Since side menus such as cooking slaw and corn salad are sold also in Japan, the day when it is introduced in the near future may come.