All-you-can-eat replacement, Burger King's Fatness Campaign "I tried" B "iking (Viking)"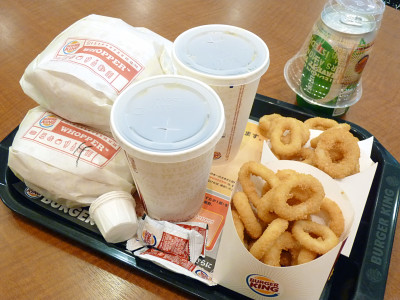 The hamburger chain shop "Burger King" which revived to the Japanese land for the first time in 6 years in 2007 is characterized by a big hamburger adopting the direct fire beef patty called "WHOPPER (wopper)" which means "huge and big" Is limited only for the period from Thursday 16 September (Thursday) to October 15 (Friday)(PDF file) Wapper will change freely "" B "iking" campaignIs carried out.

"If you do not get full, you can offer as many free as you can be satisfiedAlthough it is exactly a "heavy-bone" campaign of saying, "When I actually tried it, it became clear that the hurdle to exchange is higher than I thought.

Details are as below.
I briefly visited the Burger King Oimachi branch.



Since the opening hours are until 23 o'clock, it seems that I can try Gatsuri day when I got late at work.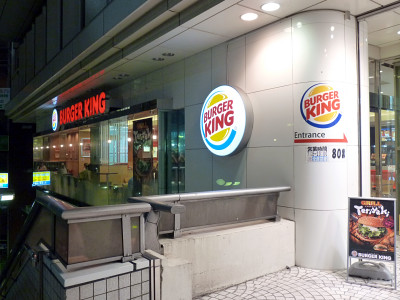 Japan limited item "Grill Teriyaki"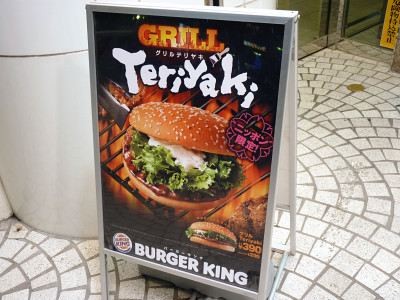 Customers continue to enter the shop one after another.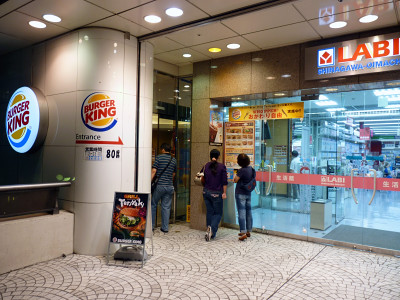 The announcement that the wapper will be free and free will be done with a raft.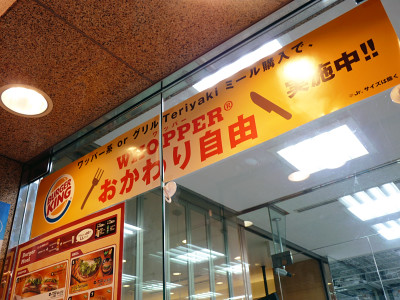 In-store showing bustle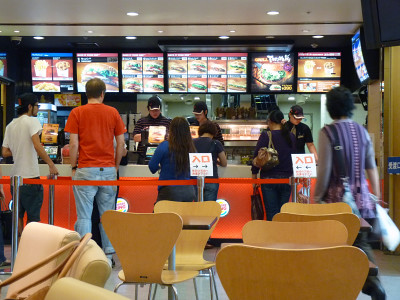 Many seats were buried.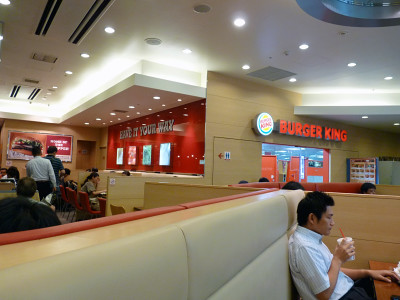 An announcement poster is also put in the store.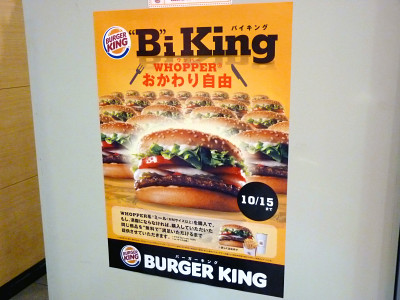 The target is all Wapper products (except Junior size) and Meal (MM) of "Grill Teriyaki". What is meal is onion rings, French fries, M size drinks set.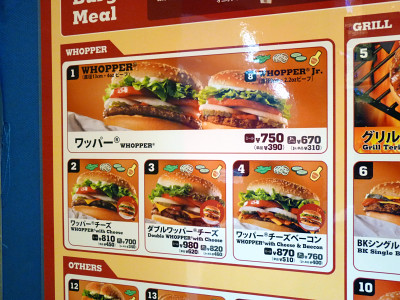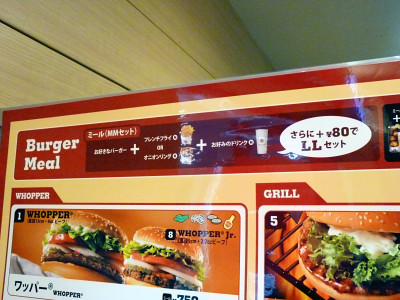 Comparison of Wapper and Wapper Junior. Wapper is a huge size of 13 cm wide.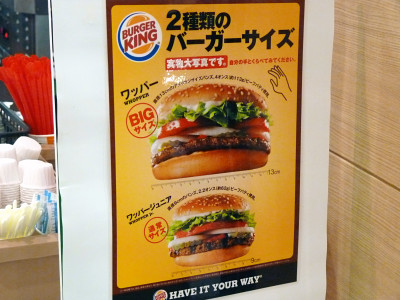 Since three people just entered, we ordered 3 sets of meal of Wapper.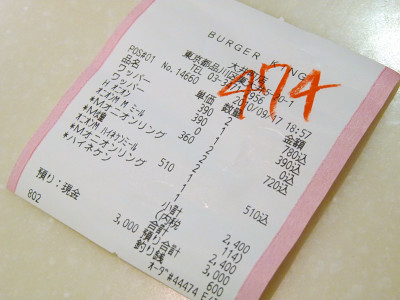 Wrappers who have been carried.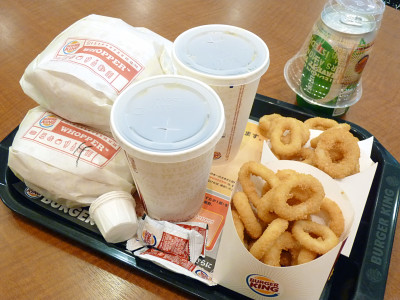 Here too "announcement of" B "iking" campaign ... ...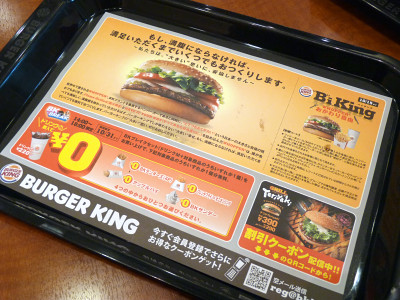 I tried arranging three wappers as well. Looking at this way it looks like just arranging ordinary hamburgers.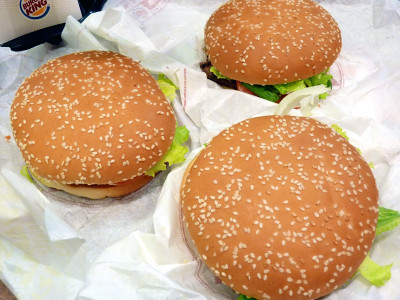 However, if you look at the iPhone side by side, you can see that the web is very big.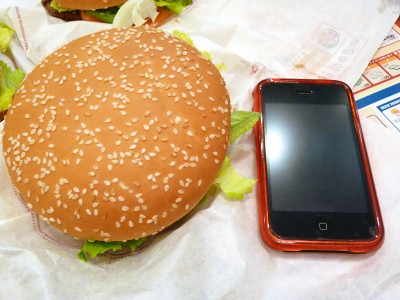 "Details of the" B "iking" campaign. It is a condition to complete "Wapper and side menu" and bring "wrapping paper" to the cash register together with the receipt.



It started now. As time passed, I knew that the way to "something" would go farther, so I ate up to here in a few minutes. It is regrettable that we can hardly taste the charcoal grilled beef patty, although it is just the momentum of lightning-fire.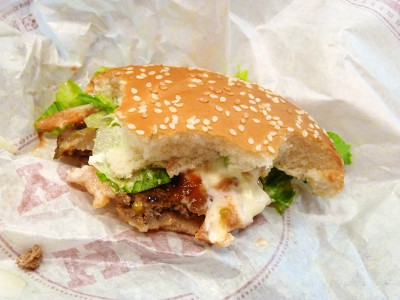 And a complete meal.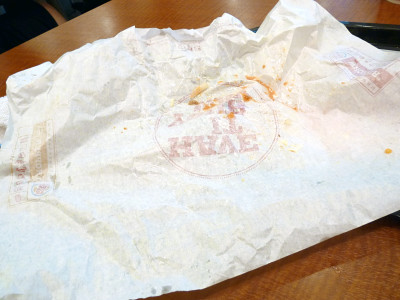 Next onion ring. I do not think that the amount is so much, because I am crispy, I will not be like an onion fly of Mos burger and I am forced to struggle hard. And, harder than anything, ketchup is not enough ....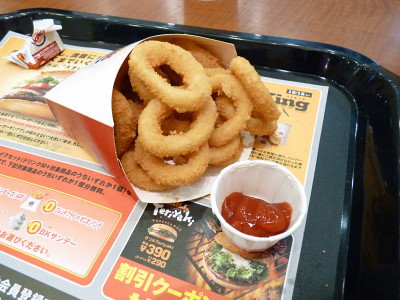 Divide it in about 3 times and push it into the mouth for a complete meal. Although you can eat somewhat smoothly if you eat while taking moisture, moisture is a big enemy if you want to change.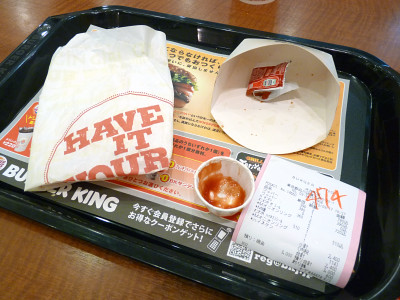 I will bring the receipt and wrapping paper to the cash register immediately.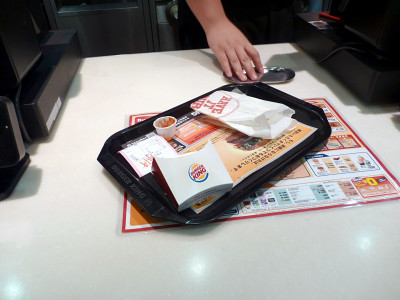 I got the number card and I will return to my seat.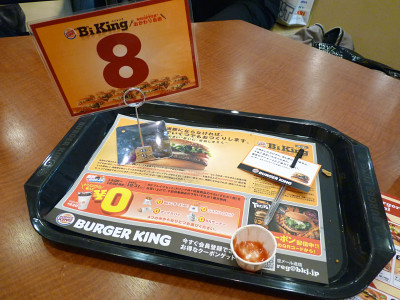 A questionnaire form written with "I am sorry you did not get satisfied" was also given.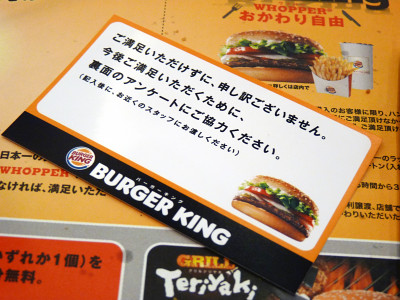 The questionnaire items look like this.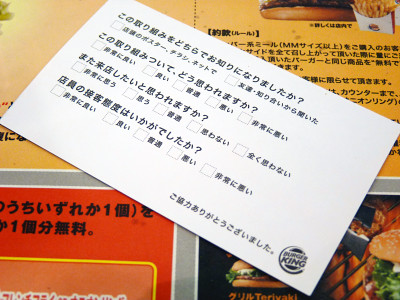 There are some figures in the receipt. Apparently it seems to be a time limit to accept "something off".



"On the other hand" arrived while he was doing so.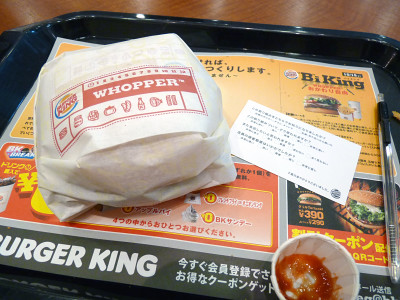 The same thing as the one I asked for will be issued as "something". Even though it is just to a certain extent that my stomach is swollen, if this is what the volume is like among "Wapper", such as "Double Wapper Cheese" ...., I feel a bit scary.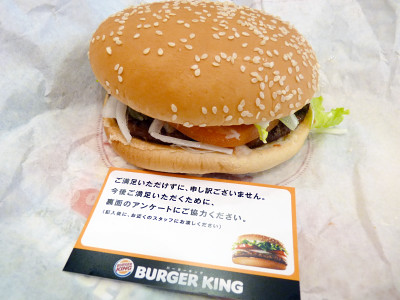 By the way it is imperative that we have to line up in a queue in order to have a refill, but while flying in line or waiting until a refund comes out the stomach will bloat.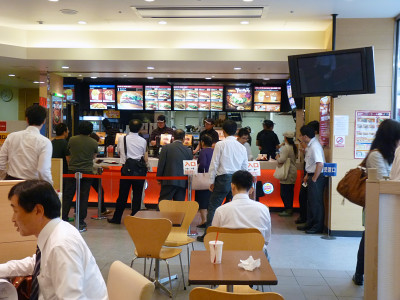 "If you eat in a hurry to refill, you can not taste slowly, but if you taste slowly or just saying, your stomach swells with the first oneAlthough I fall into a dilemma called "Dilemma", I felt it was the option to be happiest when tasting and eating while talking with my own stomach condition.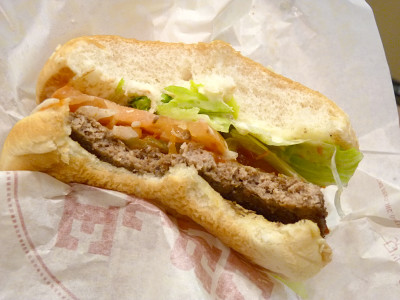 Eventually, three editorial staff replaced me one at a time. Since it can not be done unless it is within 30 minutes from the time written on the receipt, it seems that 2 or 3 items can actually be eaten by the limit.