Men who discovered dog tags and unexploded ordnance and found traces of POW camps in World War II backyard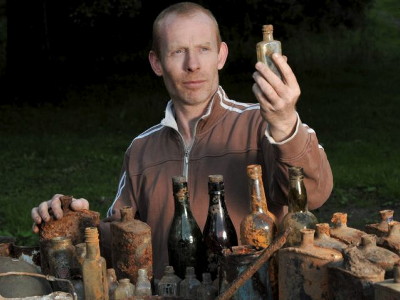 A man of a British plumber who kept his eyes on sunshine reflecting something and shining glaringly in the backyard of his house. When approaching and picking it up, it is what a German soldier during World War IIDog tagIt was said that it was a recognition card.

The backyard was in the Axis country side during World War IIPrisoner of warWas accommodatedcampA man who realized that it was the site of the former place approved the landlord and started zapaku digging back the garden, where the items that convey more than 2000 points at the time were excavated, and the explosives processing team of the British Air Force There was also unused graffiti and others that had to be called and processed.

Details are as below.Plumber unearths WWII prisoner of war camp in back garden | Mail Online

HertfordshireMuch HadhamMr. David Murray (39 years old) living resident has finished the excavation of one acre (about 0.4 hectare) over a period of several months, and it seems that the camp was buried together when the camp was closed, "garbage It seems he has found six places.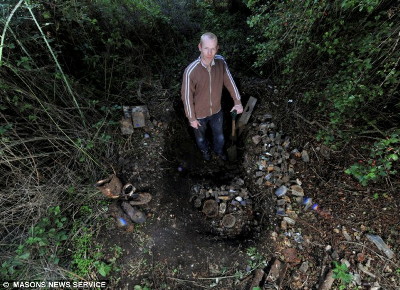 British, American, German army 's dog tag.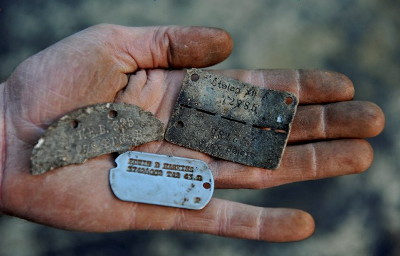 German Air ForceA badge attached to the pilot's hat.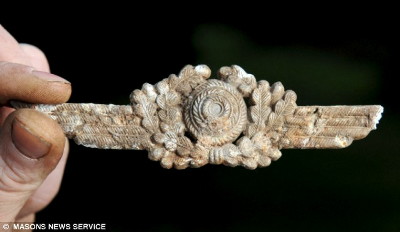 This is a German made bottle with oil.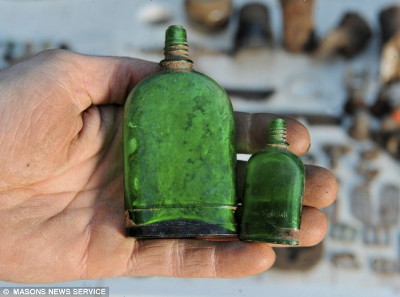 This place was once a prisoner of war camp opened in 1939 called Wynches Camp, initially holding Italian prisoners of war, afterwards accommodating up to 10,000 German prisoners of war, and also used for training on Allied side , US forces andGurkha brigadeIt is said that some soldiers spent here. Although the prisoners of war after the war were released, some of them liked this area altogether and some people stayed in this area for several years while working at farmers. A camp standing on the site of 40 acres (about 16 hectares) was dismantled and grounded in 1950, and in the following 20 years houses were built in the site of the camp site.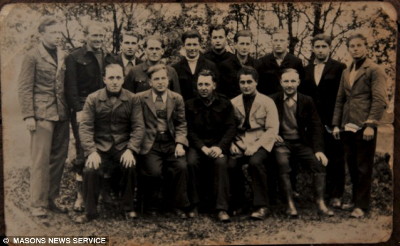 "I was very surprised when I first found a dog tag," Murray said. With the cooperation of historian Richard Maddams, the excavation survey of the garden is still continuing now and it seems that night is also regularly patrolling the garden so that it will not be "steal".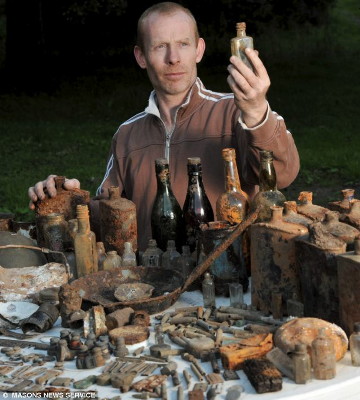 Murray says, "I was amazed by the grenade, I found being buried in the ground, but I did not notice what it was at the beginning as it did not resemble a graffiti that appears in a movie I tried trying to remove the fuse by myself, but abandoned the screw because I could not loosen it, but it seems that it was in a very unstable state when I listen to it later, it might be dangerous if I could remove the screw I did not know why, as I confessed that I tried listening to the sound by listening to the ear, the people of the Air Force 's explosive processing group had got scolded, "he also said about the discovery of an unused graffiti I am talking.

A historian Richard Maddams contacted Mr. Walter Scharnagl, the former detainee of Wynches Camp, who contacted Mr. Walter Scharnagl, who liked this land and lived there until 1947 after the war, said Mr. Scharnagl, In an e-mail to Mr. "We were able to spend a lot of freedom as a prisoner, I loved this little village, and then when I revisited the village in the 1960's, I found a remnant of a camp's hut I was able to do it, I had a nice feeling. "
in Note, Posted by darkhorse_log