IPad, XPERIA, the latest model of "eneloop booster" that can charge also Nintendo DS appears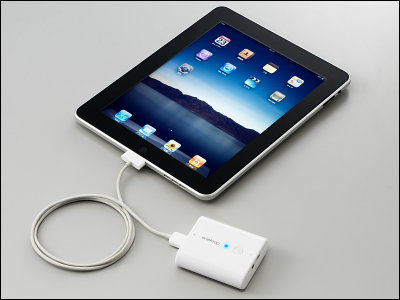 We improved the shortcoming of "the amount of natural discharge" which had been held by conventional rechargeable batteries, and have about 85% of the residual rate even if left for about 1 year, so "dry battery" because it is already charged and can be used immediately Sanyo's rechargeable battery, which is popular with its ease of use comparable to its usability, points that can be used repeatedly, points that can be recycled after use, etc.Eneloop"Charging equipment for mobile devices using"Eneloop booster (Enel Booster)"The latest model of the series has appeared.

In addition to smartphones such as the iPhone, it is also compatible with the charging of devices such as iPad and XPERIA, and it has become possible to choose the shape according to the application.

Details are as below.
"Enel booster series" that can respond to battery out of mobile devices evolved Portable power supply compatible with iPad, XPERIA, Nintendo DS series, etc. | News release | Sanyo Electric

According to Sanyo's press release, the company is a new product of the "eneloop universe products" product range that encompasses the concept of "eneloop", a lithium-ion battery with USB output that can charge iPad, XPERIA, etc. as well as mobile phones and iPhones " Eneloop mobile booster (KBC - L2BS) "to be released.

In addition, we are planning to release a special charge adapter (KBC-DS2AS, KBC-DS3AS) of "eneloop stick booster (KBC-D1BS)" and "Nintendo DS" handy power type with USB output of type using "eneloop".

This is a lithium ion battery with USB output "eneloop mobile booster (KBC - L2BS)". The main body size is width 70 × height 62 × thickness 22 mm, weighs about 130 g. It has two USB ports, and when it outputs at 500 mA, it can charge two mobile devices simultaneously. The output of 1A is also supported, and the iPad can also be charged.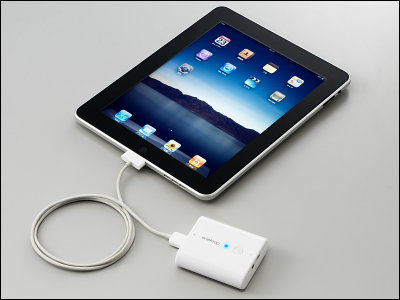 By using the attached microUSB connector NTT docomo's "XPERIA (SO - 01B)" charging is also supported.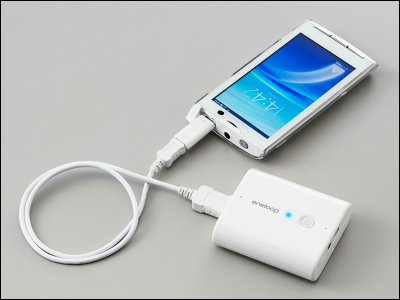 "Eneloop stick booster (KBC-D1BS)" which can be charged by using "eneloop" 2 is like this.
The main body size is 18 mm in diameter × 148 mm in height, weighs approximately 22 g and very compact. It can easily charge to various mobile devices such as mobile phones, iPhones, portable audio, portable game machines and so on using the USB port, as well as charging the XPERIA as microUSB connector is included.



Also, for "eneloop stick booster" charging adapters (KBC-DS2AS, KBC-DS3AS) dedicated to the "Nintendo DS" series will be released as well. This place is charging "Nintendo DSi".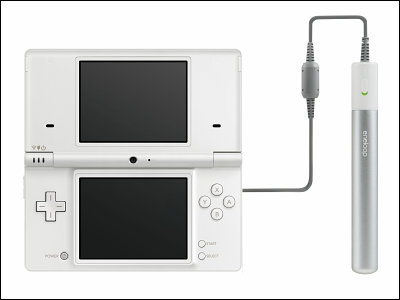 By the way, "eneloop mobile booster" is a model that supports not only the dedicated AC adapter but also via the USB port of the personal computer, so it will not be necessary to carry a huge AC adapter separately like a rechargeable battery made by another company Considering it, it may be perfect for those who "want to reduce the number of baggage as much as possible".