It will become like this when actually plotting "exo bolt plus" which increases the world's first battery capacity repeatedly and infinitely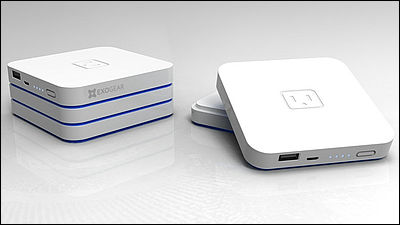 As for the battery pack "exovolt plus" which can increase the battery capacity as much as possible, the main battery is 5200 mAh, if one sub battery is added, it is 10400 mAh, and so on, overlapping the more the battery capacity expands It has become the world's first product to be increased and is now patent pending.

EXOGEAR - Exovolt Plus Universal Battery Charger for iPhone, iPad, Tablet, Smart Phone, Android Phone
http://www.exogear.com/products-exovolt-plus-universal-battery-charger.html

In terms of performance, it takes 1 hour 35 minutes to charge iPhone 4S from 0% to 100%, 1 hour 40 minutes to charge iPad from 0% to 45%, with the general battery pack on the market and Is different When charging more than 2A like iPad it can charge 1.5 times faster than charging less than 2A.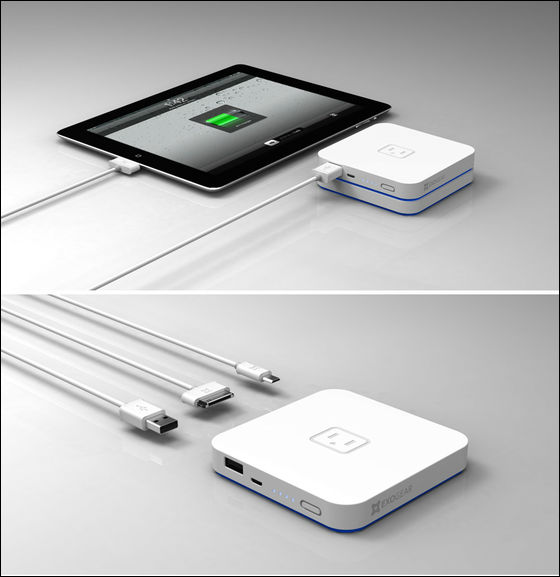 The main battery is about 150 grams, the sub-battery is about 140 grams, the size is 95 mm × 95 mm, the shape is square, the thickness is 15 mm, the main is about 27 mm even with one sub.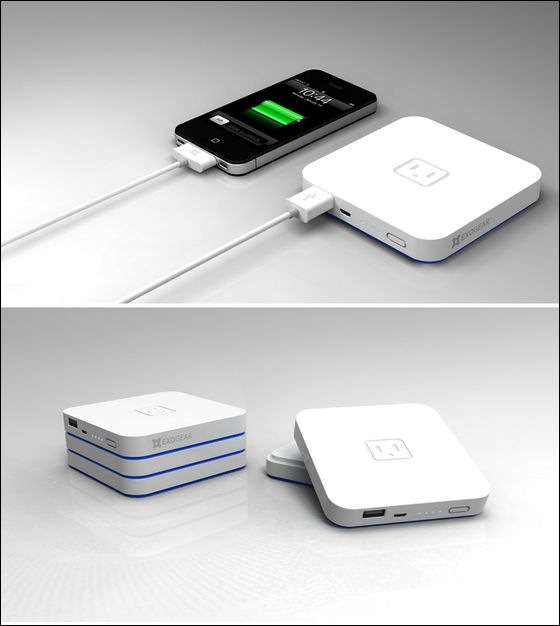 Also, because it uses a lithium polymer battery rather than a lithium ion battery, there is no danger of explosion.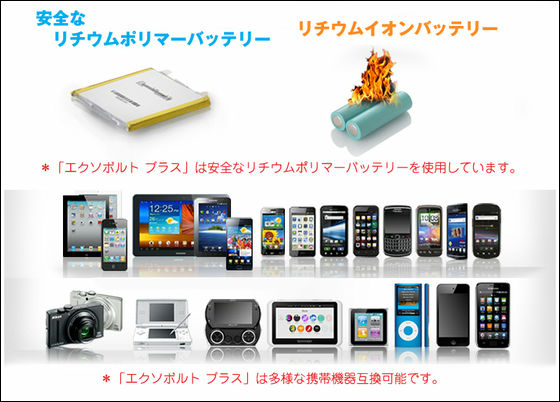 LEDs indicating the port and remaining capacity are on the side and are as follows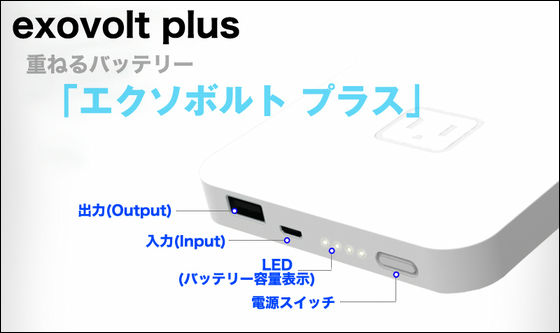 Compatibility is like this, it can be used with something other than the one below. Both input and output are "5 V ± 0.5 V / 2A max".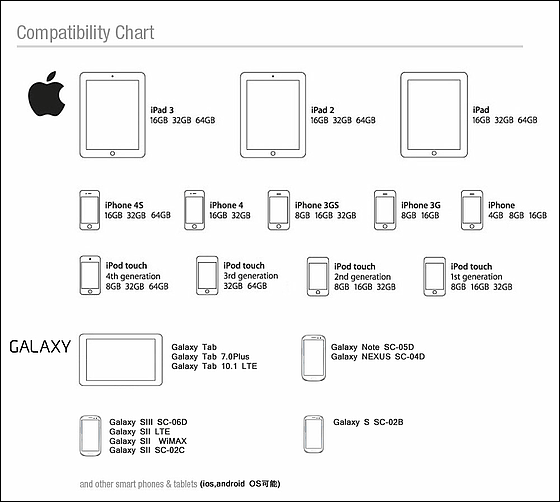 So, what is going to happen if you actually overlay it is the following movie.

World's First Stackable Battery Pack for iPod, iPhone and iPad - YouTube


There is a terminal for such connection at the bottom of the main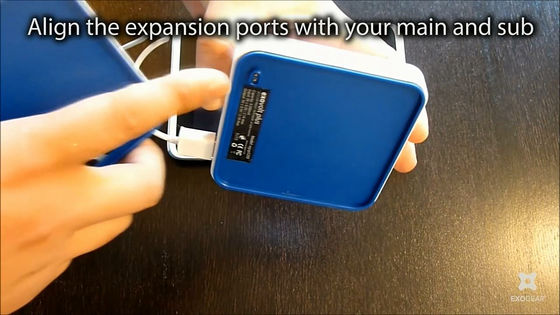 The sub has a port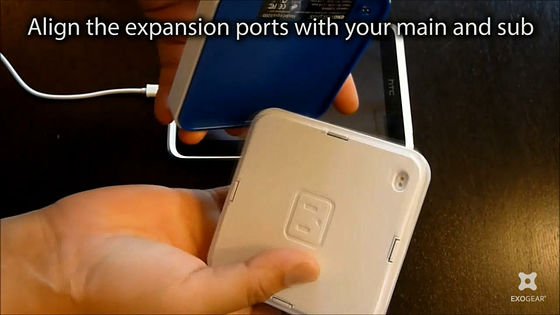 Just like this ...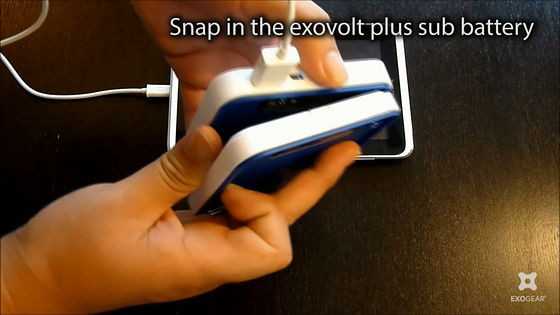 Completion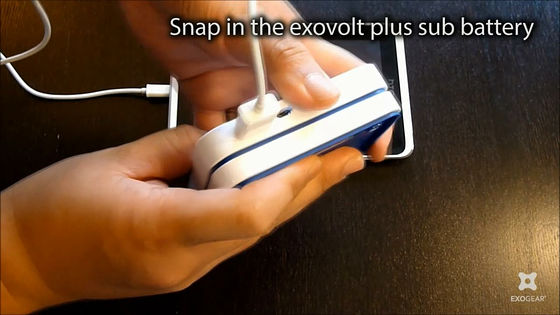 With this, 10400 mAh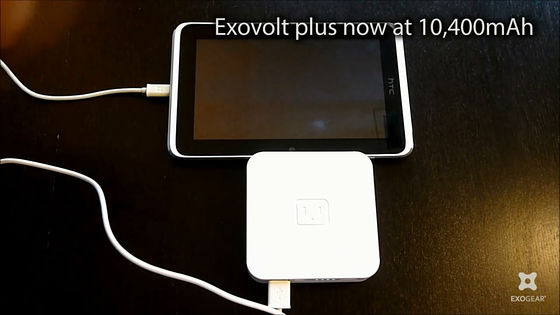 Add two more ... ...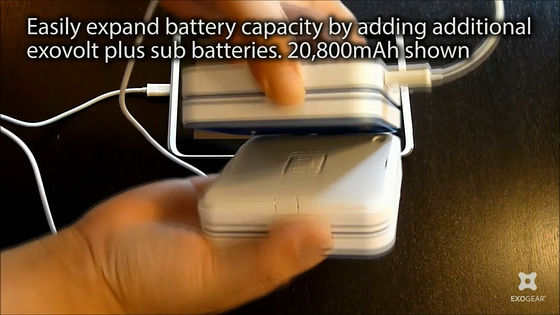 A total of 4, 20800 mAh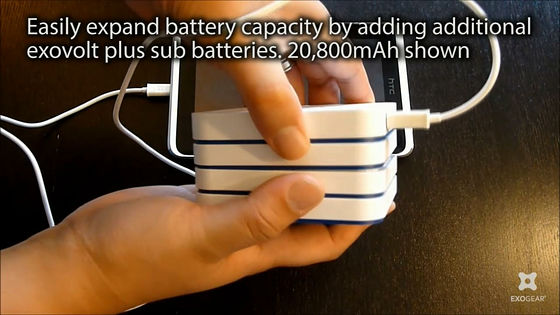 Add five more ... ...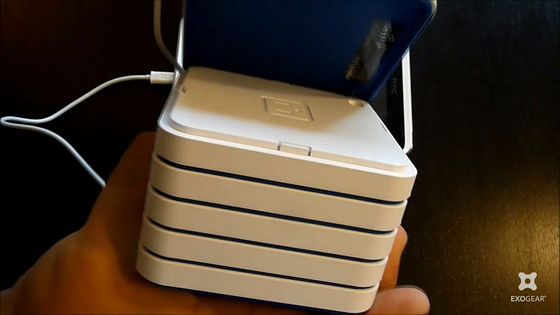 Total nine, to 46800 mAh!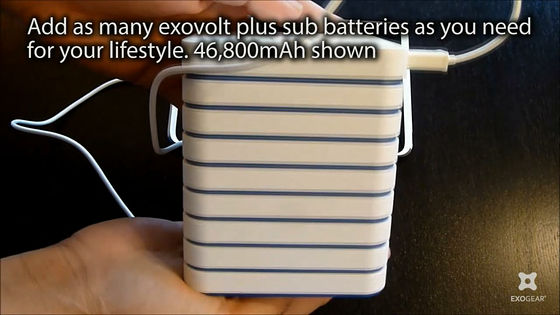 Noodles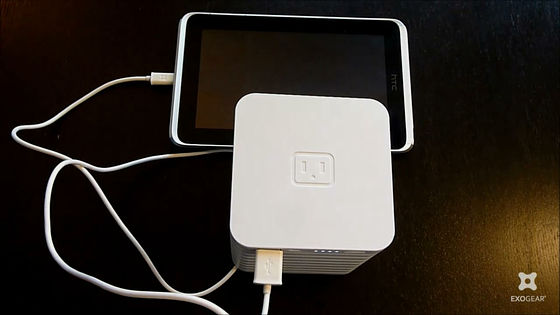 Incidentally,Available in JapanThe main battery is 8990 yen including tax and the sub battery is 4980 yen.