Multifunction wristwatch "TOUCH TIME" which can be operated by touch screen and can be freely changed in appearance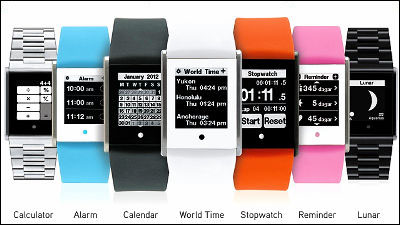 There are a lot of touch screen devices such as iPhone and iPad, and there are many people who are accustomed to the operation by the screen rather than the operation by the button so far. "TOUCH TIME"Is a wrist watch that can be operated with touch screen all seven kinds of display and alarm / calculator functions.

TOUCH TIME: Digital Watch with Touch Screen by Donald Brewer - Kickstarter
http://www.kickstarter.com/projects/touchtime/touch-time-digital-watch-with-touch-screen

TOUCH TIME is a touch screen type wrist watch.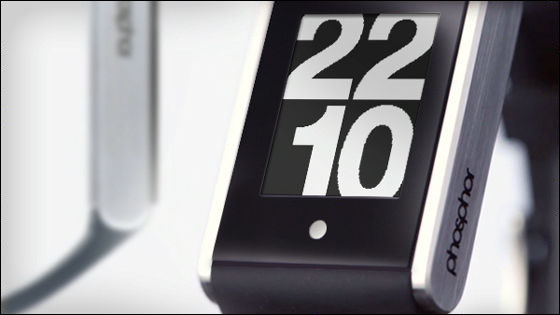 Choice of the watch screen can be chosen from seven in all.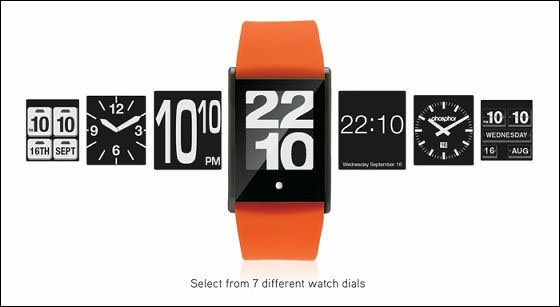 In addition to watches, we also have seven functions, such as calculator, calendar, luna mode that tells the moon phases.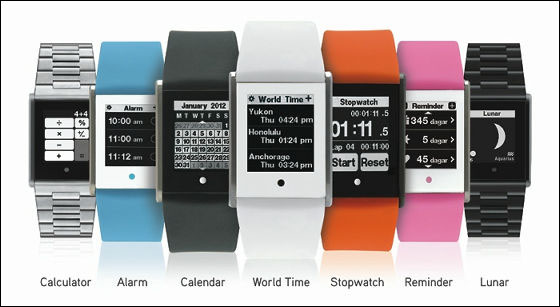 Detailed contents of TOUCH TIME can be seen from the following movies.



TOUCH TIME is a watch using a touch screen.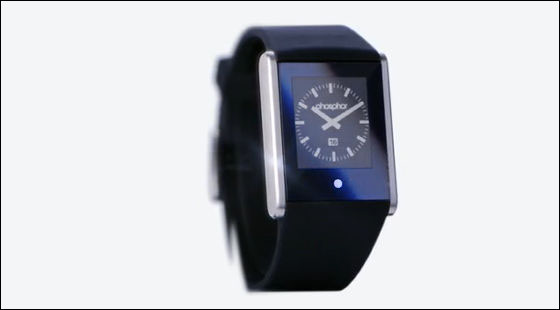 At first glance it looks like an ordinary watch, but sliding the screen with your finger ... ....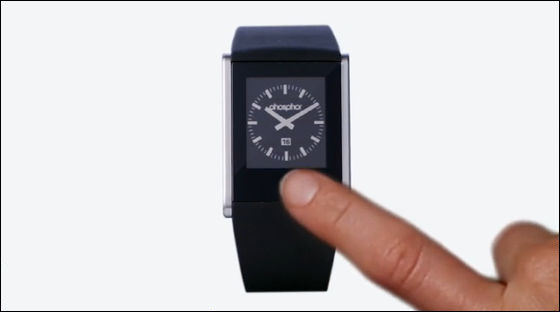 You can change the display screen of the clock.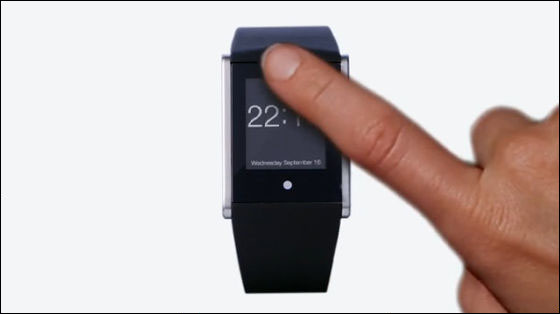 Those with large letters displayed.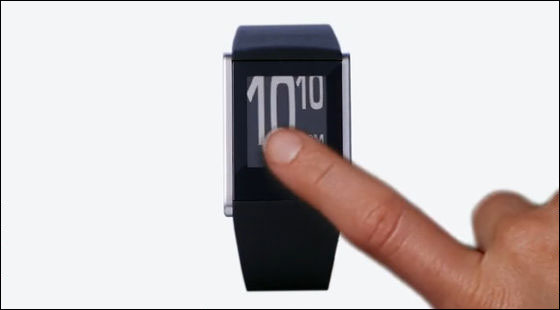 This is like an analog clock design.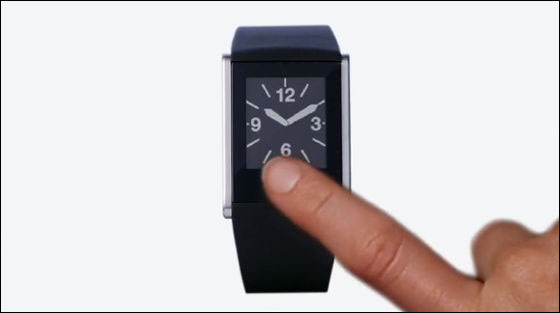 You can also select functions other than watches.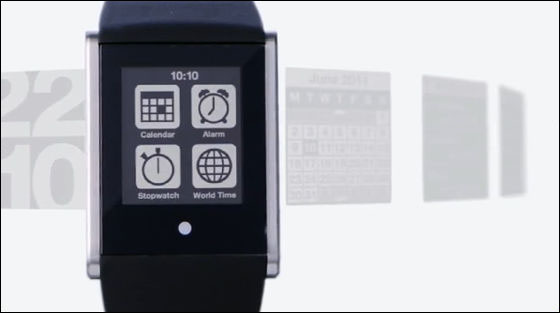 Alarm function can set up to 6 alarms.



This is a calculator.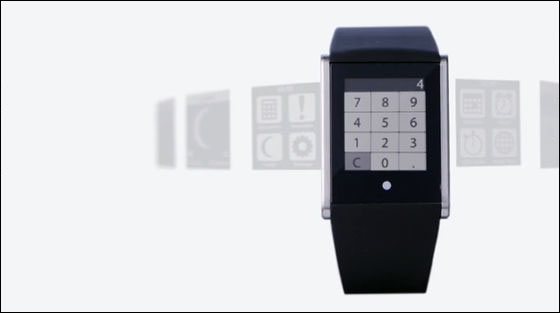 You can record up to 99 times measured with the stopwatch.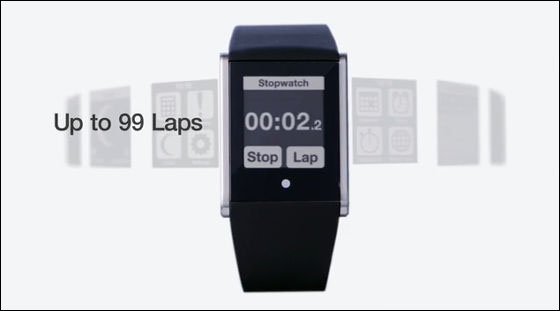 The language can be selected from English, Spanish, French, German, Italian, Swedish, Norwegian.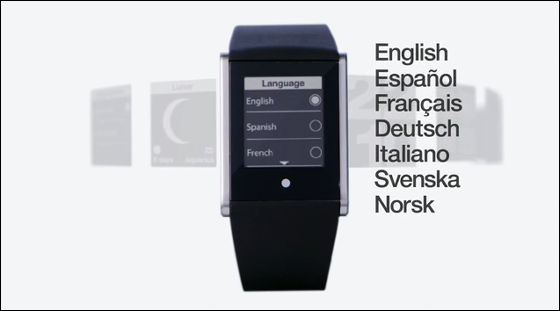 It also has a calendar function.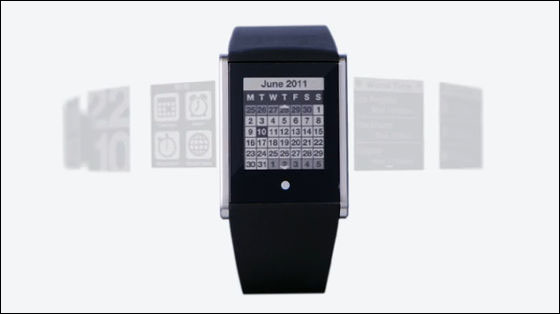 Time can be confirmed from around the world. Up to 6 places of time can be displayed on the display.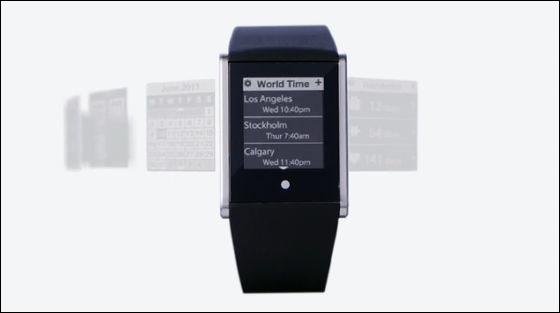 It also has a reminder function that can record future work and schedule.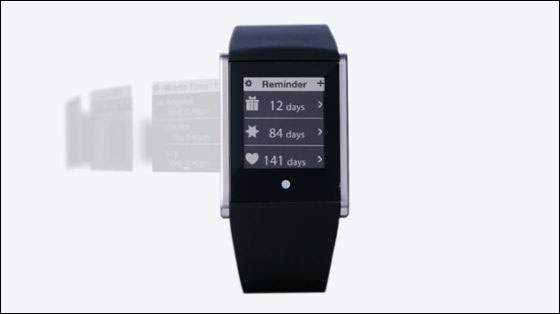 The screen can be confirmed even in a dark place by the LED light.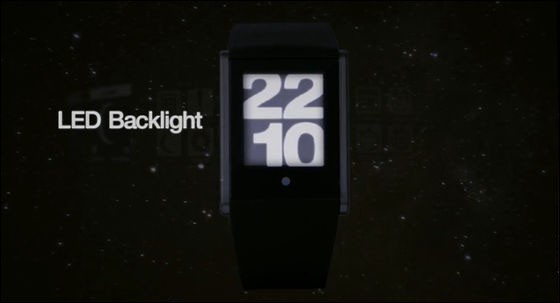 Touch Time is waterproof. It is okay to dive down to 30 meters in depth while wearing.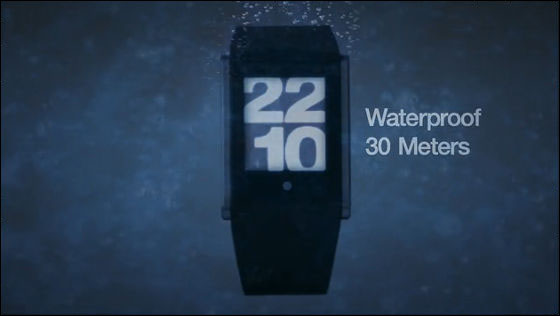 5 different colors for color variation. This is black.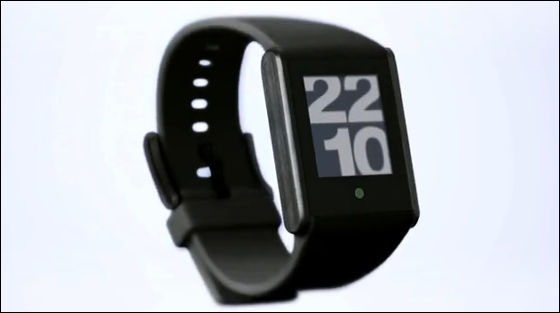 orange.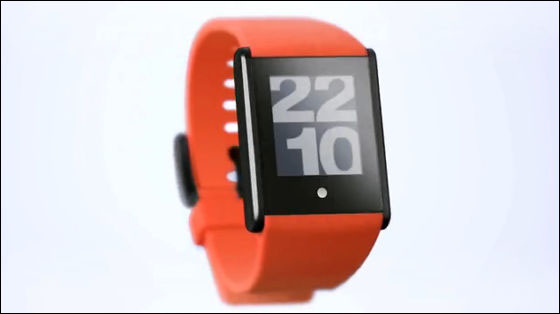 white.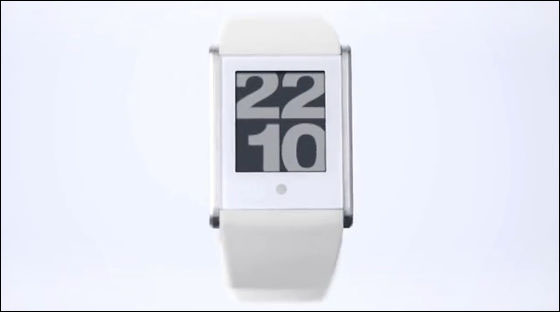 pink.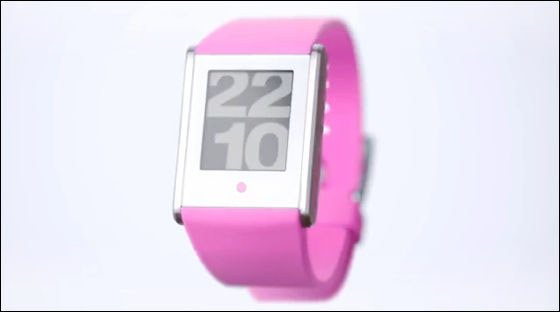 blue.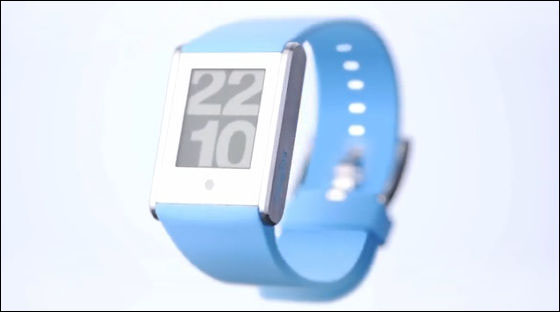 A view of each color from the side is as follows.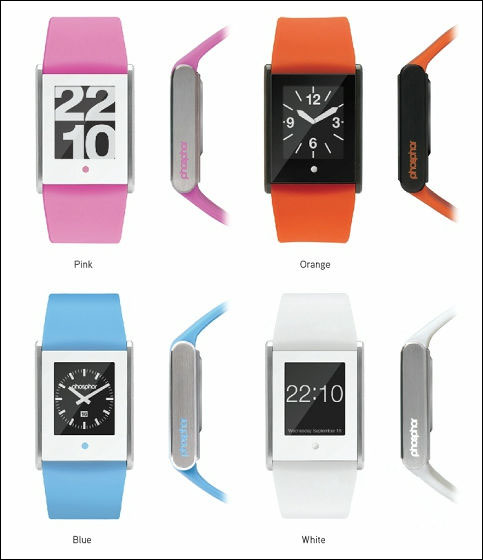 There are also versions made of stainless steel and steel.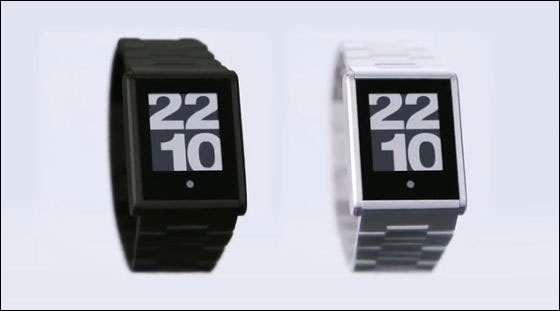 Touch Time is a battery type, so daily charging is not necessary. It can be used for about one year with one battery.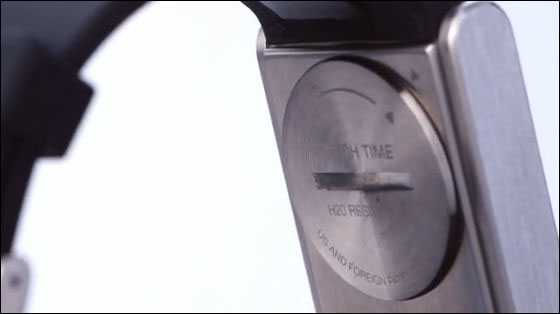 When attached to the arm it is like this.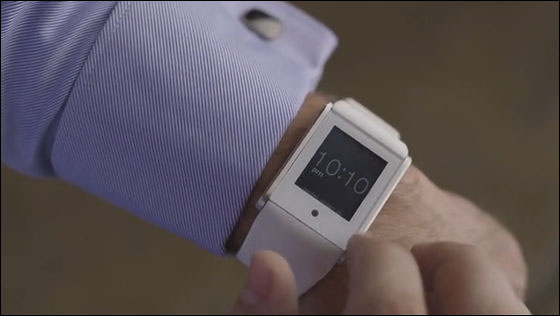 You do not need to operate with a small button, you can easily call and use the desired function with the touch screen.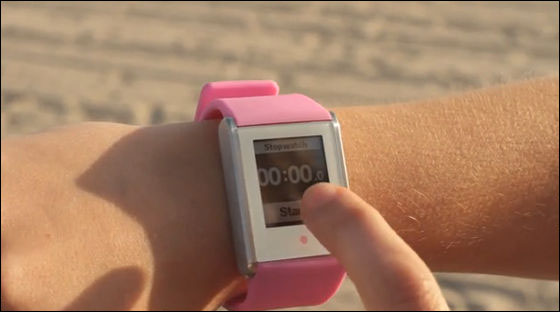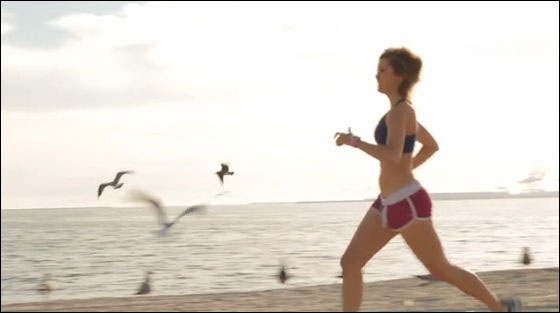 Because it can adjust the size and is simple design, it can be used by men or women.



TOUCH TIME is making a digital watchPHOSPHORIt was made by the company. This is Donald Brewer, president.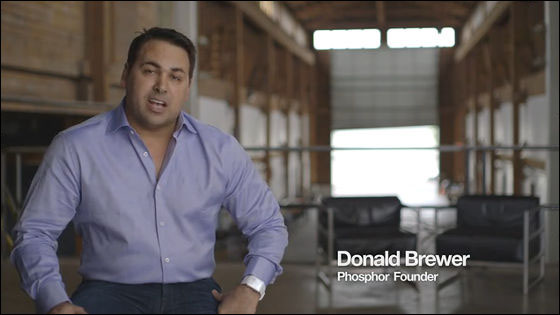 And it was Creative Director Stefan Andren who designed it.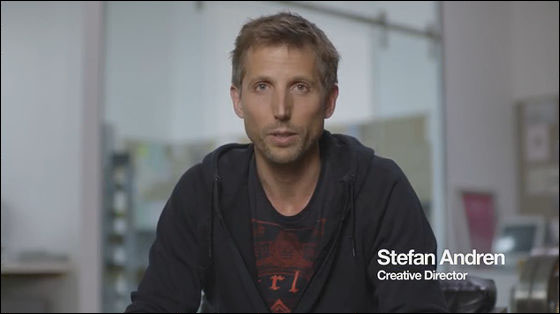 Touch Time is currently recruiting investment for commercialization. Up to the sample item is completed, it has not reached mass production. That's why a man who says "I want Touch Time!" Dedicated to Black Silicone Strap Touch Time with a $ 99 (approximately 7800 yen) contributionStainless steelYou can get one set of case made ... ...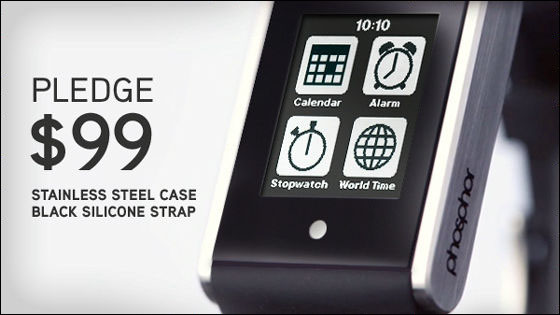 You can choose whichever white, orange, blue or pink you like by investing 115 dollars (about 9000 yen). In addition, it is also possible to change the number and version of products that can be obtained by further increasing the investment amount.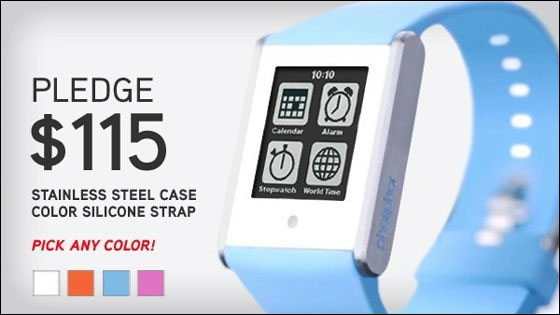 The deadline is Japan time on Sunday, September 30th (Sunday) at 10:59 pm.