New product, new logo, new branding strategy of Canon's ink jet printer "PIXUS" series revealed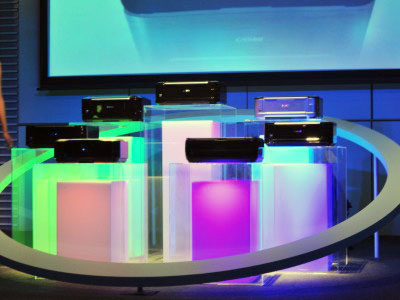 Today at 13 o'clock Cannon S Tower in Shinagawa, Canon's inkjet printer "PIXUS"New product launch meeting was held, six models which redesigned the design and operability, and a new logo mark etc were announced.

Breaking news from the venue is as follows.YouTube - Cannon PIXUS Printer New Product Announcement


PIXUS was born in 2001. In the tenth year, "Pixus to the new stage" seems to renew brand image extensively.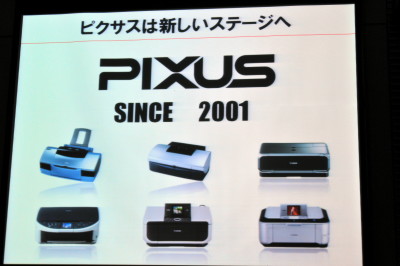 The name "PIXUS" is "Picture "and"PhotoI"PI" of "mages" and "Maximum "of"X","Your Style "(Ur Style) and"Us"of"USIt was attached from. .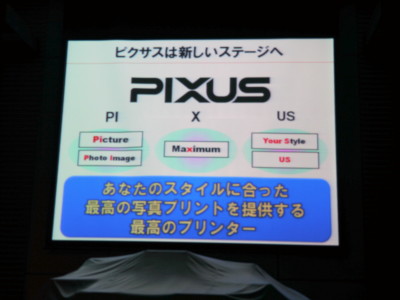 This is the new logo of the "PIXUS" brand.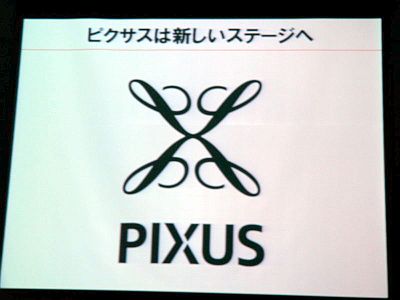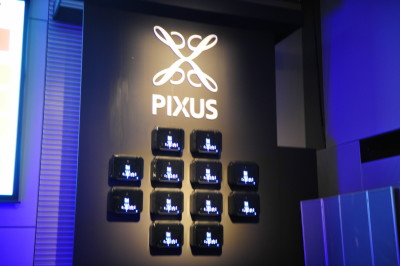 Lineup is "PIXUS MG 8130"PIXUS MG 6130"PIXUS MG 5230"PIXUS MG 5130"PIXUS iP4830(Released in early September) and "PIXUS MP 280(Released late October), 6 species.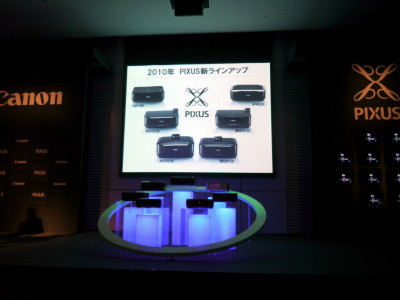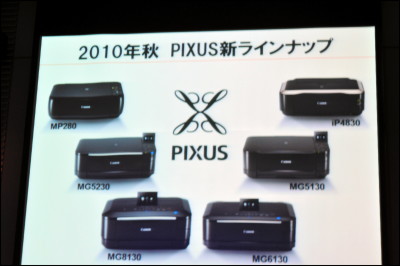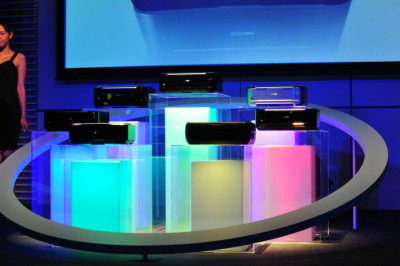 The new interface "intelligent touch system" which navigates with light including MG 6130 which becomes the center model is characterized.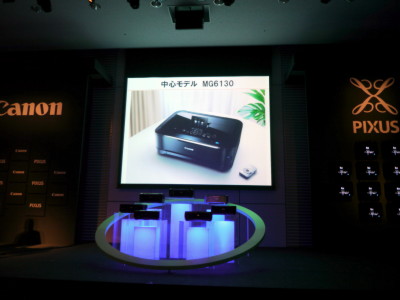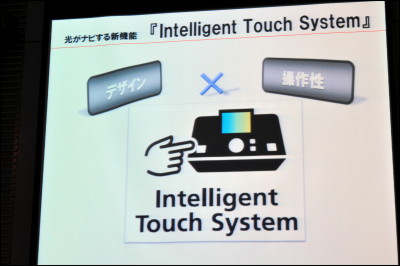 Wireless LAN correspondence and smartphone correspondence etc are strengthened.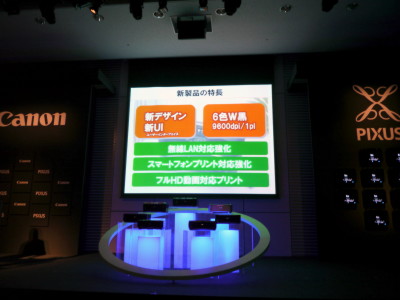 Also supports printing from iPad and Android terminal.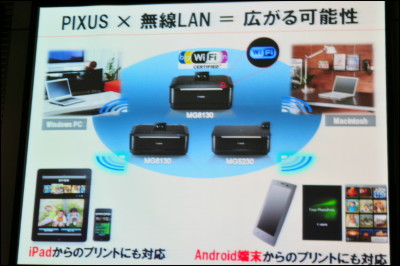 It is also possible to print the best frame from full HD video.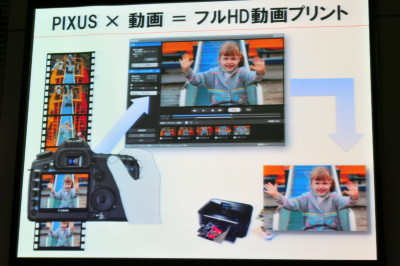 It corresponds to changing printer environment.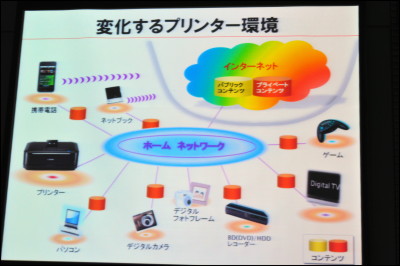 Web content provision service is also available.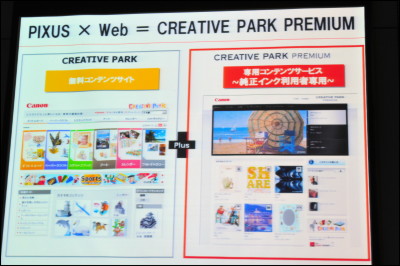 Provide various photos and illustration materials.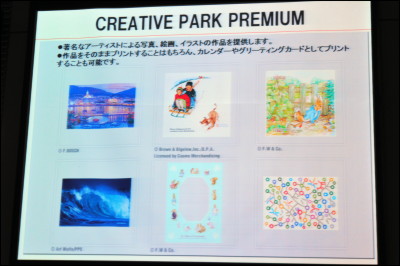 According to the questionnaire, it seems that consumers who emphasize that they are compatible with wireless LAN when purchasing printers are overwhelmingly increasing in recent years.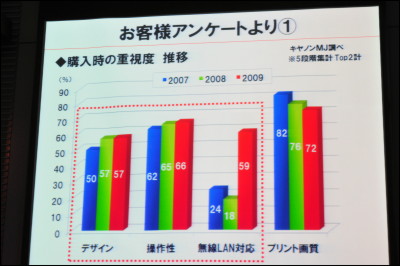 Printer's wireless LAN usage rate nearly 5 times from 2008 to 2009.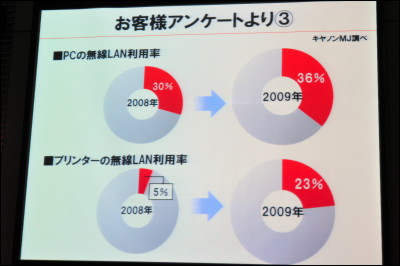 "Beautifully with 6 colors W black" seems to mean using six color inks + black ink 2.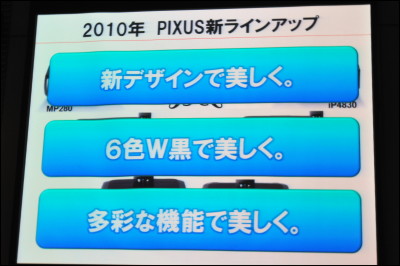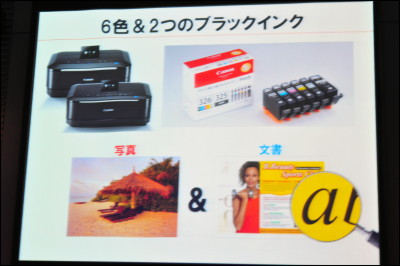 With "beauty" and "comfort" as the axis, in particular, it seems to perform branding extruded to the front with "beauty" as a key word.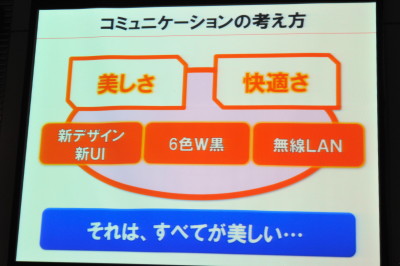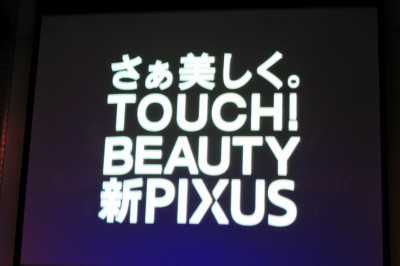 Advertisement graphics look like this.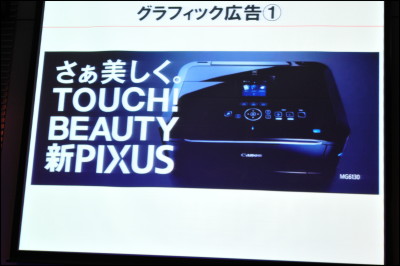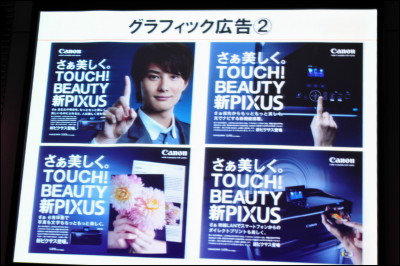 The state of the photo session after the recital.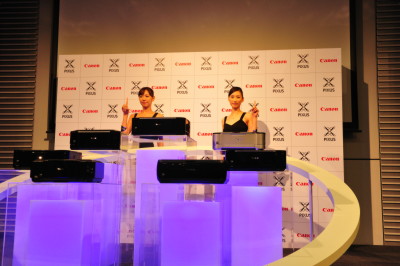 "TOUCH! BEAUTY" and a pose that seems to "touch" the new interface with your finger upright seems to be a point.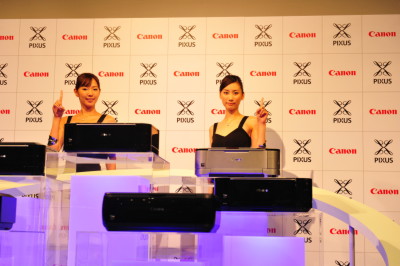 The official site is from the following.

Canon: Inkjet Printer PIXUS