Taste meat 2.5 times, cheese and bacon greatly increased "Tamon Tami burger" Tasting review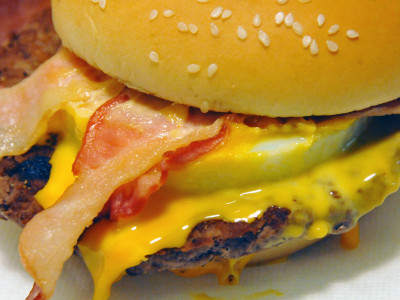 Speaking of McDonald's fall every year it is said that the classic menu limited for a limited time is a "moonburger burger" that meets fried eggs as the moon. The release time came this year as well, but this year, "Tamon Tsubame burger" that beef patty is 2.5 times larger than the conventional moon viewing appeared this time.

That's why I went to McDonald 's to taste the giant moon which is not just a moon view.

Details are as below.
Egg | menu information | McDonald's Japan

Arrived at McDonald's at dusk.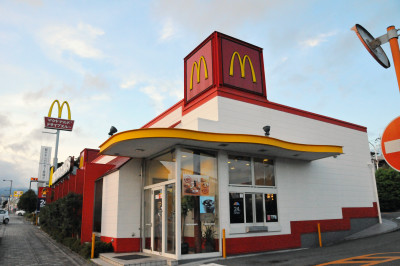 And I bought "Tsukimi Burger" and "Tamon Tami Burger". The price is 270 to 290 yen for regular moonburger, 290 to 310 yen for cheese moonburger, 380 to 390 yen for big Tsukimi burger. There is roughly 100 yen difference between Tsukimi and Tsukimi.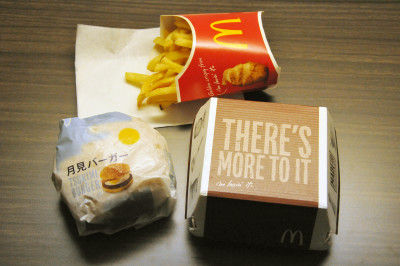 "Tsukimi Burger" wrapped in the left packaging, and "Otomi Tsubaki Burger" in the right box. McDonald's burger is usually wrapped in paper, so you can see that it seems to be so big when it is in the box.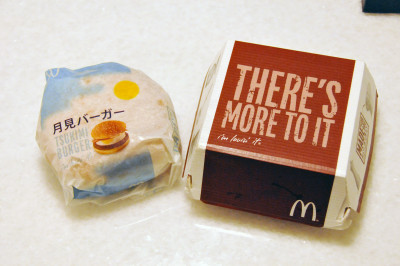 Open the box. ...... Are these two kinds of burger different?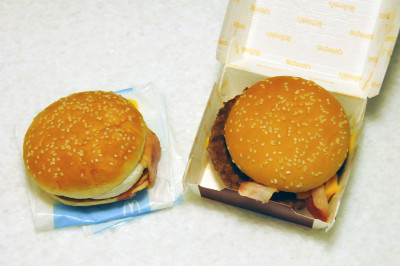 Compared with normal, the presence of Tsukimi is abnormal.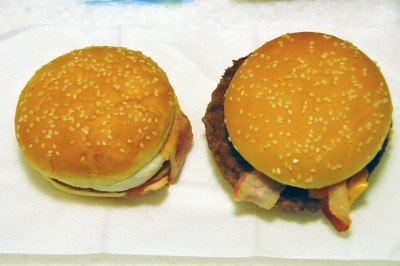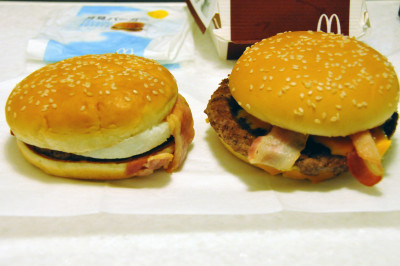 "Tsukimi burger" whose fried eggs are showing under the bacon which protrudes and sticks out.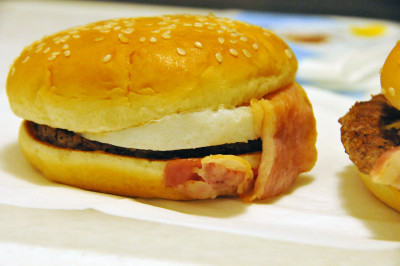 On the other hand, "Tamon Tamaki Burger" is like a bacon cheeseburger because of its huge patty.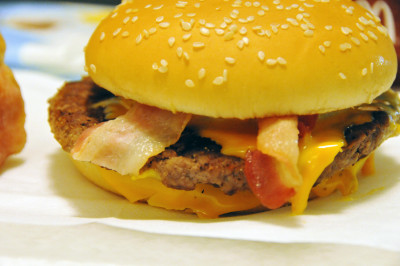 When I shifted the buns, I confirmed that the eggs were properly caught. It is definitely a big moon moon burger.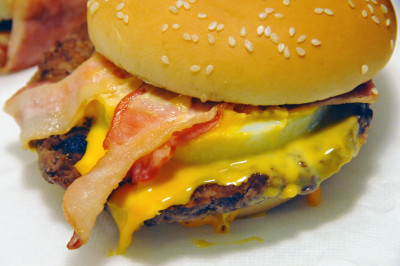 Comparison of cross section. There is a patty on top of the buns, and the structure of pinching it with eggs, cheese and bacon again with buns again is the same.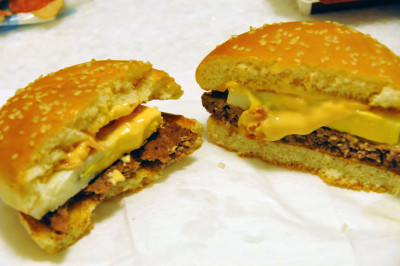 Tsukimi on the top and normal at the bottom.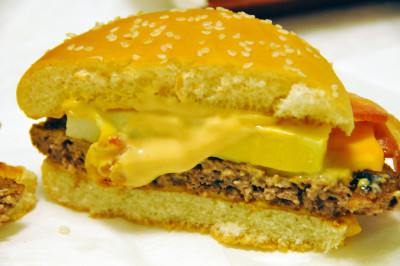 Patti is 2.5 times so that eating and drinking feeling doubles. Just placing orders ordinarily is full of stomach. People who think that "eat moonburger and big moonburger eat and compare" is better for those who asked for it separately instead of a set. I think that it is quite tough to eat potatoes.

Although the size of the egg should not have changed, the power of the burger who seems to be huge is enough for adult men who are hungry enough. Bacon has a solid salty taste and it has become an accent, but you can bake it a bit more crisp. The cheese is contained in the top and bottom of the meat and satisfied with a considerably plenty amount.

By the way, "Tsukimi" mainlyHarvest moonIt will be done at the time of September 22 if it is this year. Tsukimi Burger also matches the name in the yearIt has been released around the moon in the middle of autumnAlthough it seems that there is a backing situation that something should be issued at this time to have been released for a month as early as this year ....