At first glance it's cute as you see it but looks like a gremlin Baby with a bat


Previously at GIGAZINEJust like Spider-Man, a lizardAlthough I have introduced to you,Brown long-eared bat(Chairo Mimi Naga Bat) is a bat bat, a movie "Gremlin"It became a reference to the creature design, it looks like gremlin so much that it seems to be.

It is similar to the ferocious "gremlin" state that I transcended by eating food at midnight, not "Mogwai" like fluffy and cute stuffed animals, but a small baby with a thumb size would like to protect you It is kind of cuteness.

Details are as below.※ If you are not good at rats etc. please be careful to browse.Who are you calling ugly? Gremlin bat nursed back to health after mum drops her in flight | Mail Online

A female baby of a female baby Mimi Naga bat one week after birth,Somerset StateMineheadPassers were picked up where they had fallen on the ground,East HuntspillofSecret World Wildlife RescueIt is protected with. It seems that you think that the mother bathed with the baby dropped it during the flight.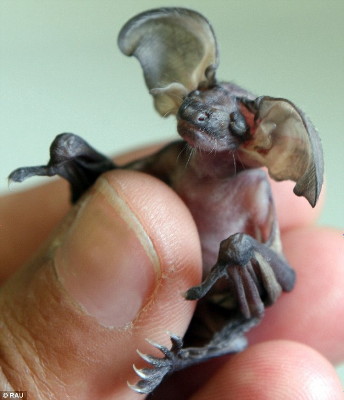 The baby bat is named "Cruella" after being examined by a veterinarian and is undergoing rehabilitation at Secret World Wildlife Rescue. It is expected to be able to fly in 4 weeks and be able to return to nature at the end of summer.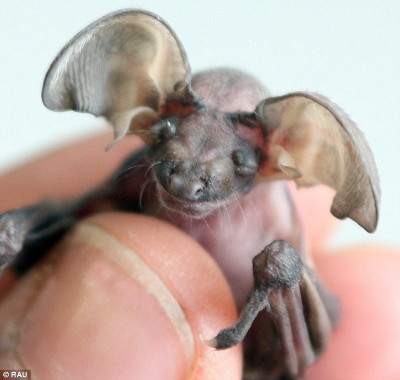 There is no texture like scales of reptiles which is characteristic of gremlin after metamorphosis, is not it quite similar?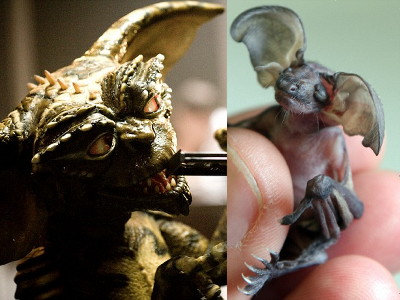 Chairo Mimi Naga bat lives mainly in the northern part of Eurasia Continent, from the UK to the west to the east to JapanBat eyeIt is a small bat of a chickpeaceae bat, even in adults with a body length of 4.5 to 4.8 cm and a blade length of 4.0 to 4.2 cm. As a baby 'saga' becomes an adult, it seems to stand with a pin on the head, it seems that it is not like a gremlin.