Finally, PS3 will release the "Tales" series completely new release, Wii software "Tales of Graces" also transplanted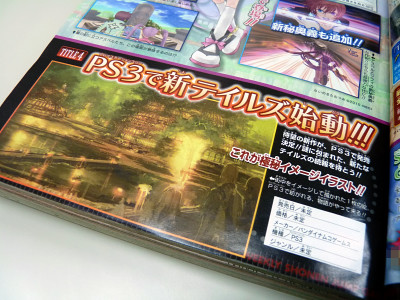 Starting with the Super Nintendo Entertainment Software "Tales of Phantasia" released in 1995, the "Tales of" series is an RPG work known as the Bandai Namco Games signs title, but finally the production of the Tales Series Complete New Work for PS 3 Has been decided.

Also,Transplantation of the title "Tales of Vesperia" for Xbox 360Following the title for Wii released in December last year "Tales of GracesWe have officially decided to transplant.

Details are as below.
Weekly Shonen Jump 35 released today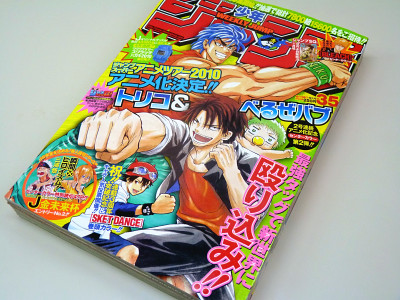 "4 large title special features" that celebrates the 15 th anniversary of Tales of Series birth has been published.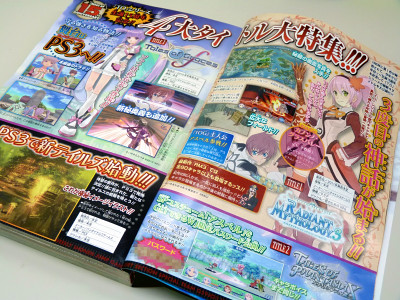 The first is PSP software "Tales of the World Radiant Mythology 3" scheduled to be released in 2011. More than 80 characters are planned to appear from the series.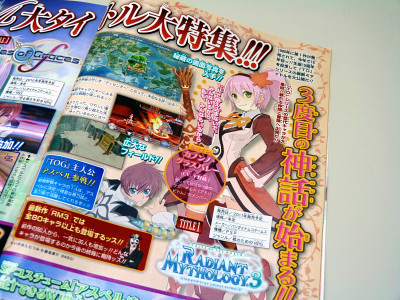 The second is a title for PSP that will be released on August 5 "Tales of Phantasia Narikiri Dungeon X (Cross)". For those who purchased Weekly Shonen Jump, "Asbel" costumes are available only for readers.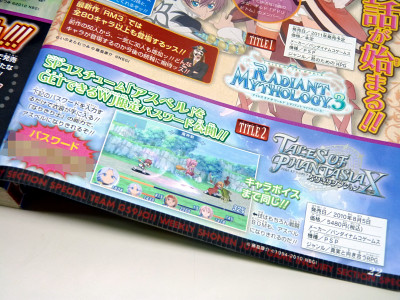 The third is a port of Wii software "Tales of Graces" launched last December for PS3. It is planned to be released in winter 2010, and the secret mystery is also added. In addition to the heroine Sophie appearing in the new costume, the drama after the main part is added. Will graphics be improved by porting to HD machines?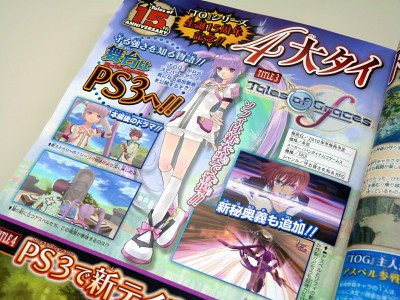 And finally a new work of "Tales of" series released for PS3. Release date and price are undecided, only the image illustration is released.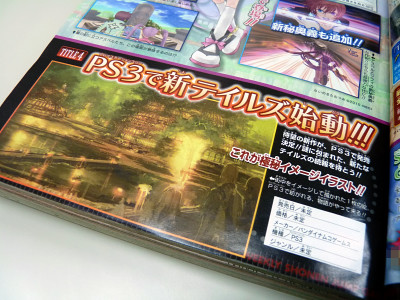 It is finally a good news for PS3, so for users who wanted to play the new work of the Tales series on PS3, is not it good news?
in Game, Posted by darkhorse_log