"Master Chess" that even beginners can memorize chess appeared, for people who want to say "checkmate"


"It's a checkmate" "Wow, it's stupid! I have only 5 minutes to go yet!" "Huh, I regrettable ... I can read your thoughts on me"

...... Although I'd like to interact with you at once, but even those who do not know the rules of chess can easily master the rules of chess "Master chess"ButTokyo Toy Show 2010It was exhibited at the venue.

In addition to the unique ingenuity of boards and pieces, it also comes with a start book that was explained in comics. Details are as below.
Work on jigsaw puzzles and moreBeverly"Master chess" was on display at the booth of the exhibition.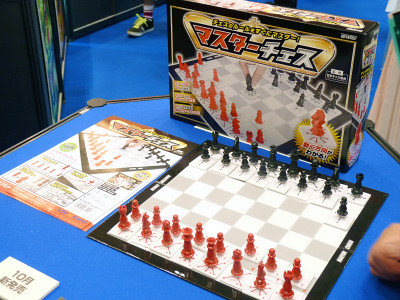 The direction in which chess can move for each piece differs, but "master chess" makes it easier for beginners to play chess by letting them know in which direction the piece can move.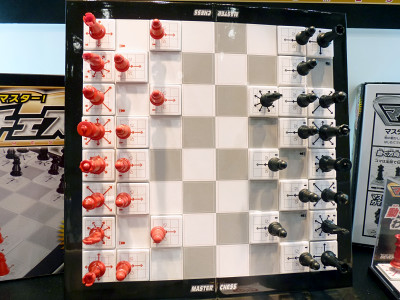 "Luke" in the lower right is on the straight line left and right straight line, "Knight" on the left side of it is oblique direction other than front and rear and left and right ...... etc. The mechanism that the movement recorded for each piece can be known by the arrow marked on the base of the piece .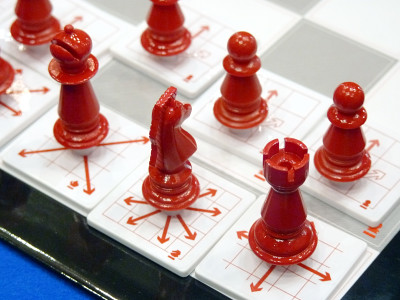 It is also possible to remove the foundation and play it when the player masters rules to some extent.



In addition, care has been taken to recognize the initial arrangement of each piece on the board, and there is no such thing as "I do not know which piece to put where."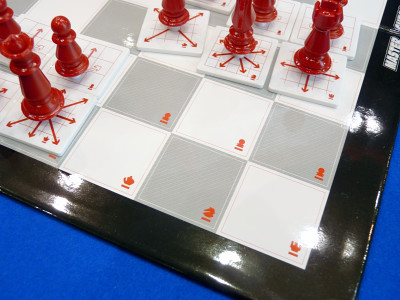 It also comes with an easy start book that you can understand with manga. By the way, the selling price of master chess is 2625 yen including tax, we plan to launch in October 2010.