Incredibly Detailed JoJo's Bizarre Action Figures at Wonder Festival 2010 Winter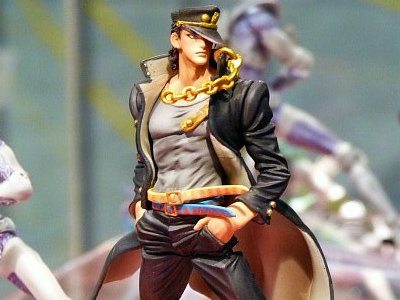 JoJo's Bizarre Adventure by Hirohiko Araki is undoubtedly one of the most absorbing, addictive and influential manga titles out there. Like a drug, you can't just casually like it without becoming obsessed with it.

So when a JoJo fan also happens to be a figure sculptor, there's no such thing as a halfway job. All the JoJo related action figures showcased at Wonder Festival 2010 Winter were painstakingly detailed and capable of perfectly imitating the characters' incredible posture (widely practiced as JoJo Dachi by JoJo fanatics).

Pics after the cut!
Josuke Higashikata's Stand "Crazy Diamond" from the fourth story arc Diamond is Unbreakable in Mediscos Entertainment's Chozo Kado action figure line.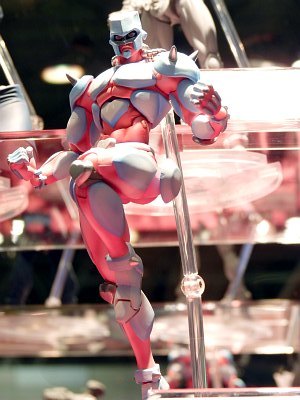 3,675 yen (about $41), to be on sale in March, 2010.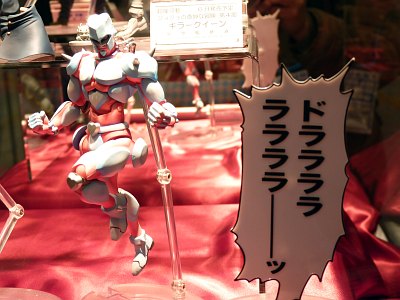 Dio Brando's Stand "The World" from the third story arc Stardust Crusaders, also in Chozo Kado series.


3,675 yen, to be on sale this April.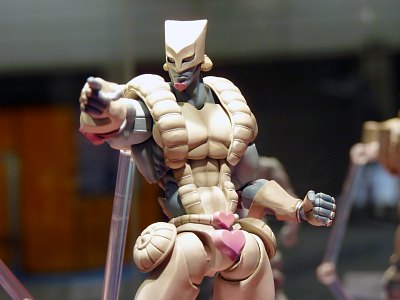 Chozo Kado Josuke Higashikata from Diamond is Unbreakable (due May, 2010).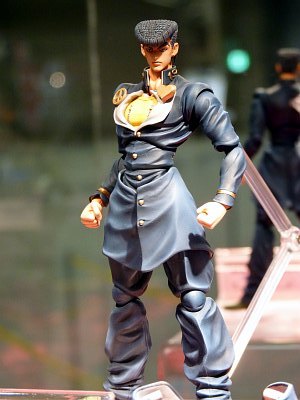 His hairdo and school uniform are incredibly detailed.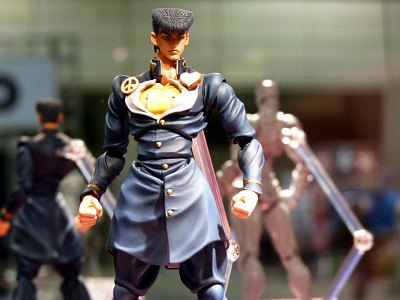 Chozo Kado "Killer Queen", Yoshikage Kira's Stand from Diamond is Unbreakable.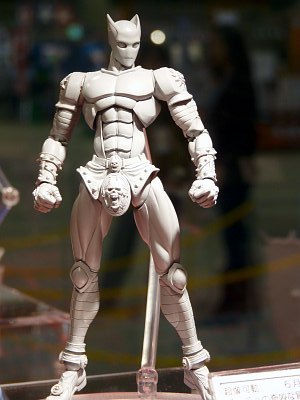 Due June, 2010. Some of the new lineups to come out later than June were uncoloured, but they'll go on sale as precoloured easy-assemble kits.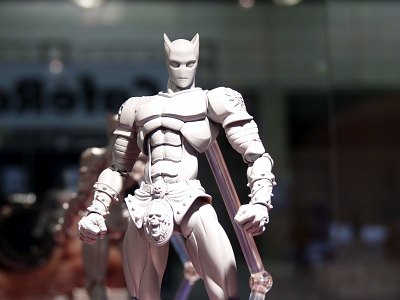 Killer Queen comes with Neko-kusa (Cat Weed).


Chozo Kado Joseph Joestar and Iggy from Stardust Crusaders.


Due July, 2010.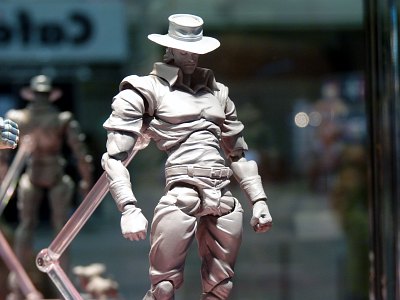 Iggy is unfriendly as always.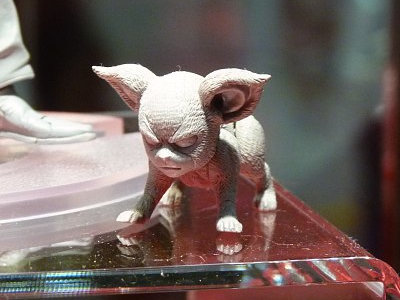 Dio Brando after his awakening in Stardust Crusaders.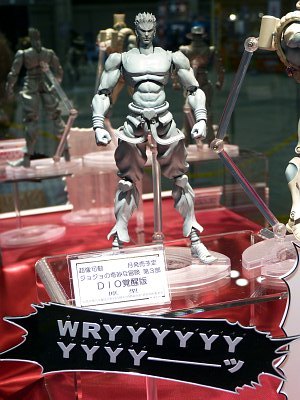 Release date TBA.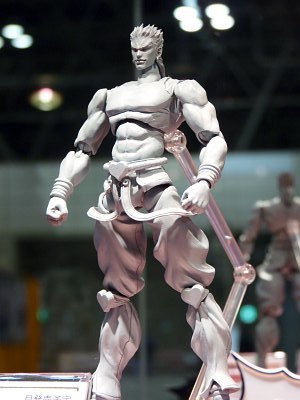 The manga's distinctive word balloons to display along with the figures. This one says "Mudamudamudamuda..."(useless useless useless...), Dio Brando's catch phrase.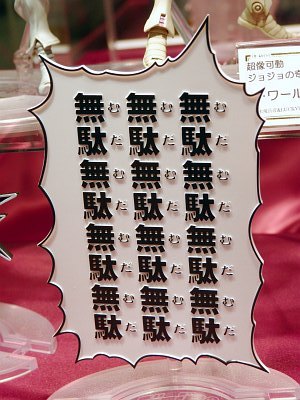 Two word balloons were given away at Wonder Festival: "The World! Toki yo tomare!"(The World! Time shall stop!) and "Dowawawan"(onomatopoeia).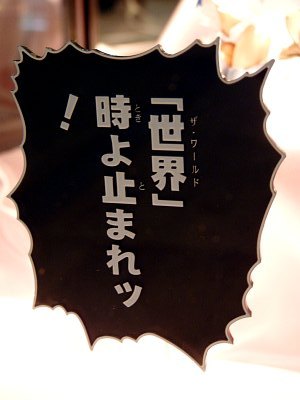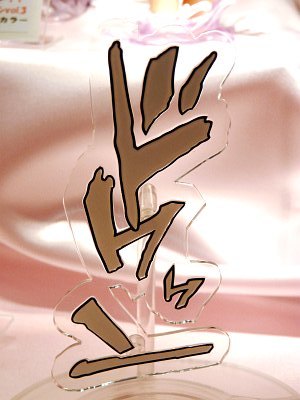 Hierophant Green from Stardust Crusaders in Mediscos Entertainment's Chozo Kakumei series (due March).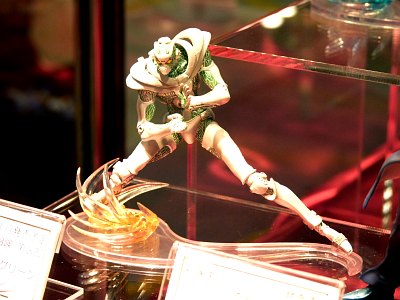 Chozo Kakumei series are randomely packaged collective figures, 840 yen (about $9.40) each.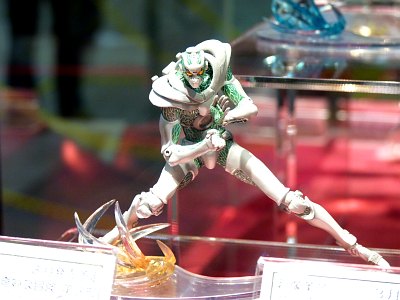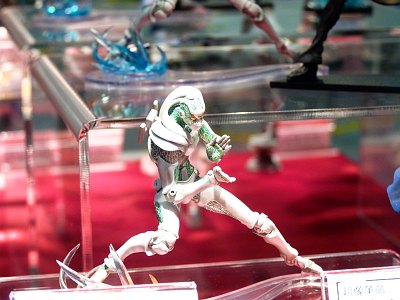 Different coloured version.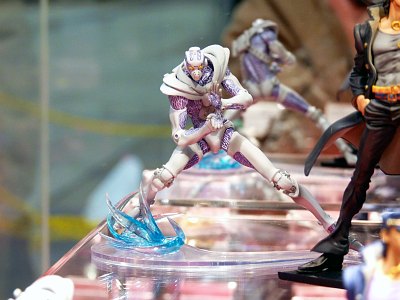 Chozo Kakumei Jotaro Kujo.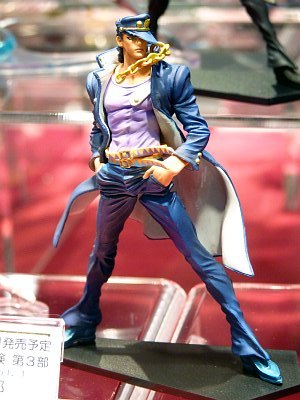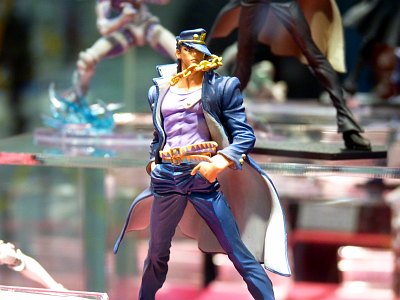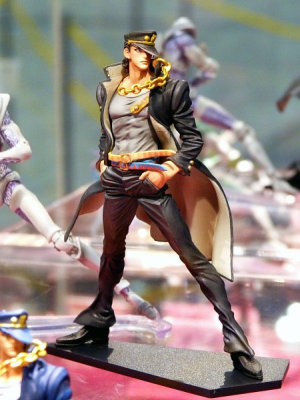 Chozo Kakumei Noriaki Kakyoin.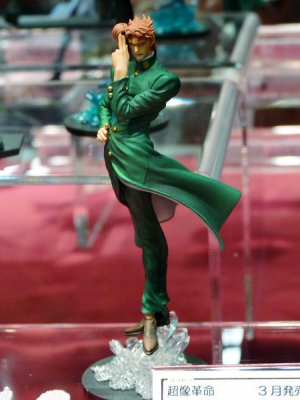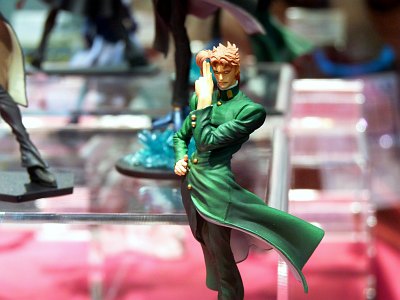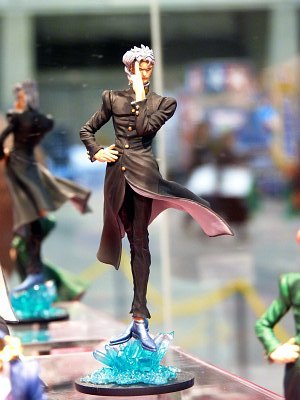 Chozo Kakumei Silver Chariot(Jean Pierre Polnareff's Stand), due July, 2010.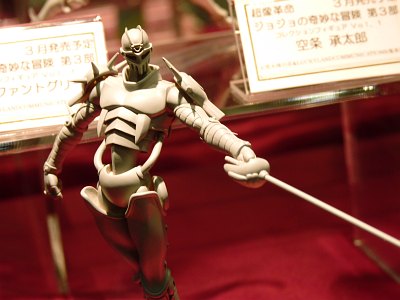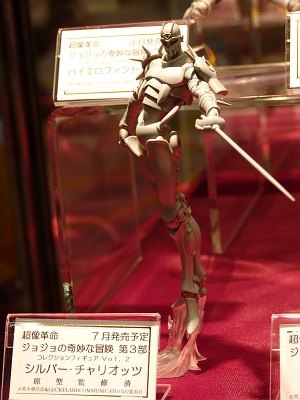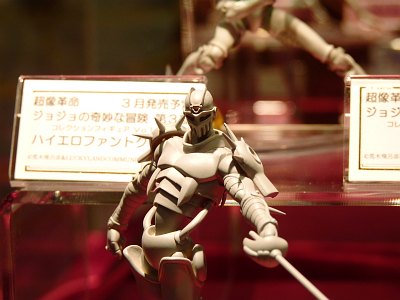 Chozo Kakumei Star Platinum (Jotaro Kujo's Stand).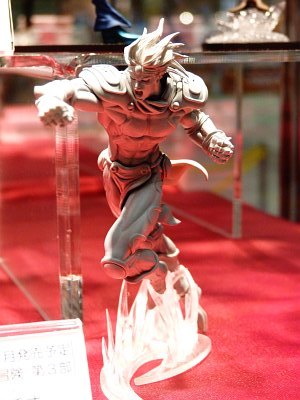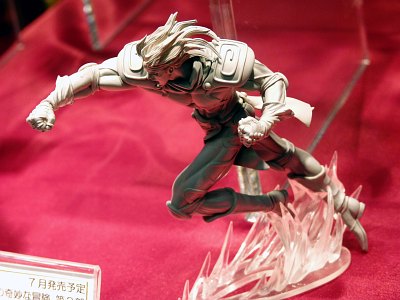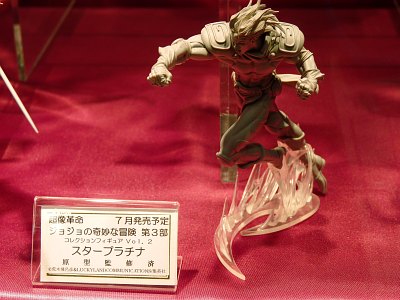 Chozo Kakumei Jean Pierre Polnareff.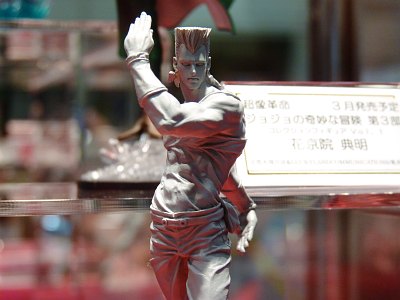 Typical JoJo posture.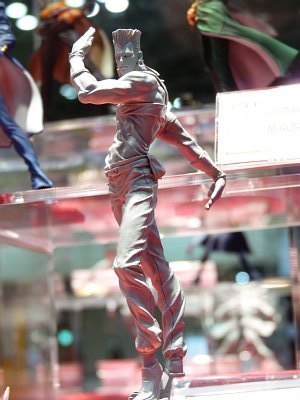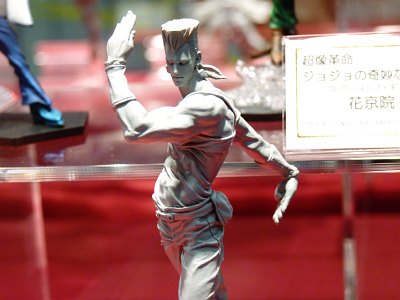 Pre-released products were also on display.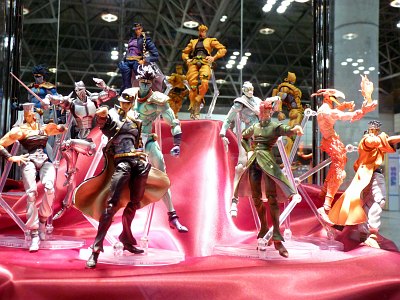 Real Action Heroes No.487 Rohan Kishibe by Medicom Toy, 19,500 yen ($217).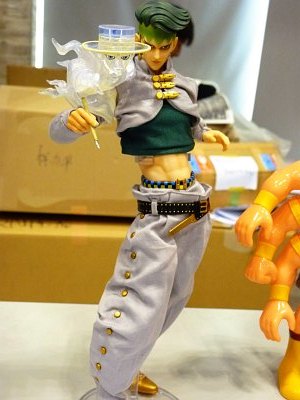 Comes with Rohan's pen, sketch pad, dice and cup for Chinchirorin.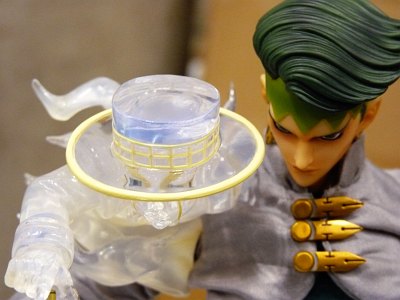 Gyro Zeppeli from seventh story arc Steel Ball Run by Aoshima Bunka Kyozai.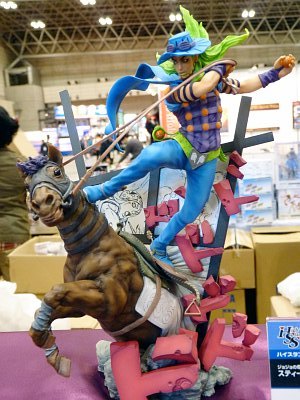 Price and release date TBA.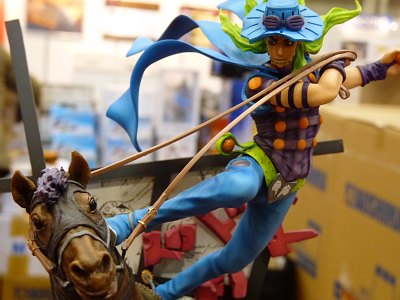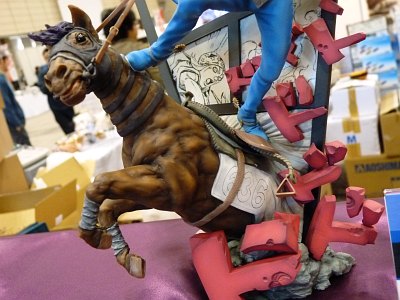 Jumping out of the manga frame.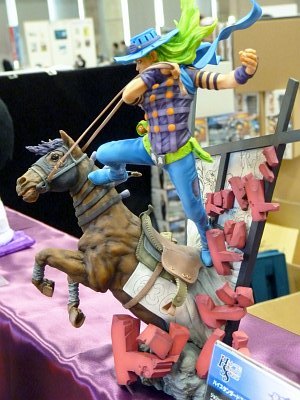 In different colour scheme.