From "JoJo's Bizarre Adventure" Jonathan & Dio to Stroheim and Pashi all characters become three-dimensional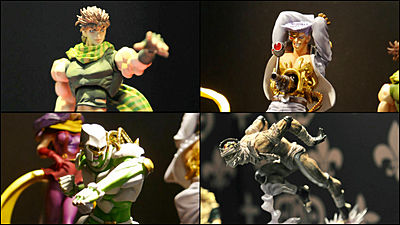 JoJo's Bizarre Adventure Stardust Crusaders' animation is deciding! It is! It is!Or,Jojo Lion awarded the Grand Prize at the Media Arts Festival of Agency for Cultural AffairsAnd it is "JoJo's Bizarre Adventure" that boasts a strong popularity even after 27 years since the series. Since various characters which appeared in this work were made into figures, I tried collecting it.

Make Statue LegendDi Mauret BeneAnd super image movementMedicos EntertainmentThis is the booth.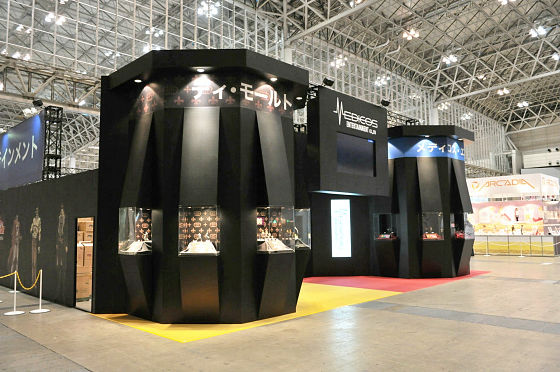 this isWonder Festival 2014 [Winter]Limited super image movement "Kotaro Kujo · Second Swarovski limited edition". Limited sales of 50 pieces, the price is 30,000 yen including tax.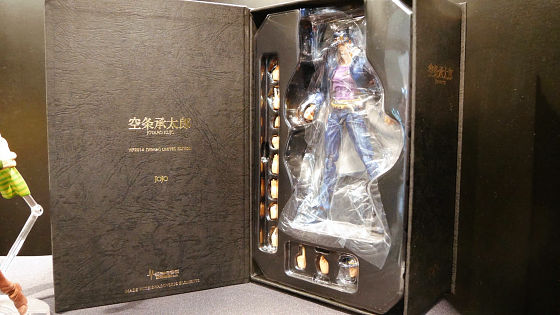 This is superframed movie "Joseph Joe star" of one festival limited version as well.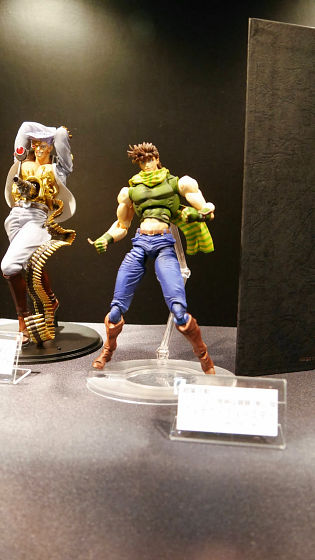 It is limited production of 3000 pieces, the price is 5000 yen including tax.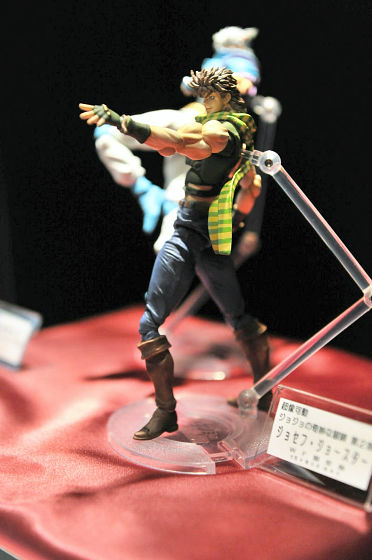 Next is Statue Legend 'Rudle von Straheim', which is also a limited version of One Festival 2014 [Winter], limited edition sales of 750 pieces, price is 10,000 yen including tax.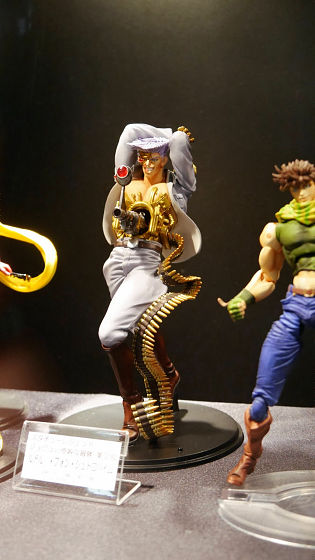 "Nazi's science is the world's biggest chew !!" There is a feeling of excitement that it seems screaming at any moment.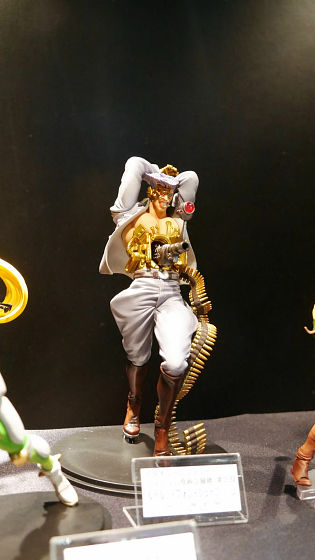 This Statue Legend "Crazy Diamond" is also a one-festival 2014 [winter] limited version.



Powerful posing is attractive.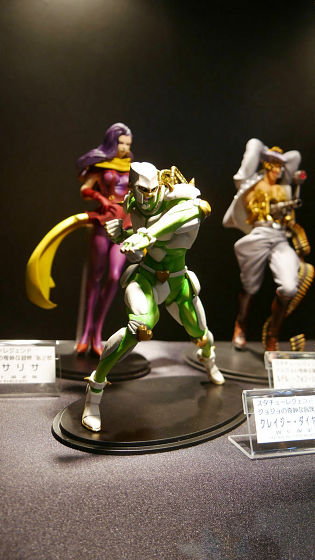 Crazy · diamonds are limited to 1,200 pieces and the price is 6000 yen including tax.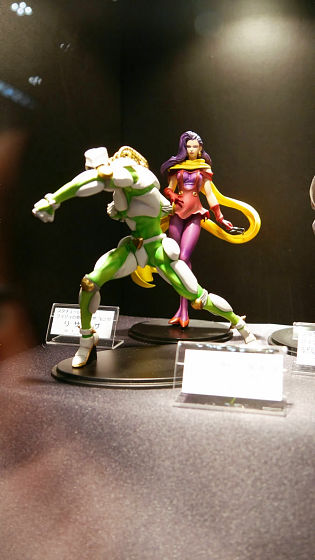 And Staff Legend "Lisa Risa" which is a limited edition of One Festival 2014 [Winter], limited to 800 pieces, the price is 7000 yen including tax.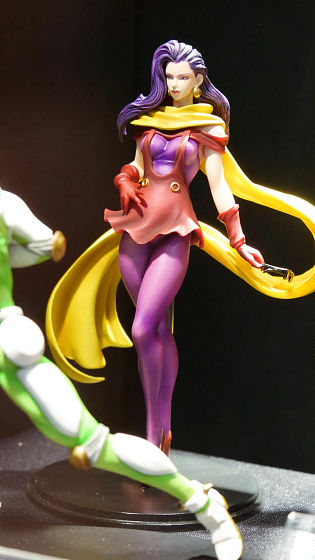 I express beautifully the Lisa Lisa of a style which I can not imagine being very 50 years old.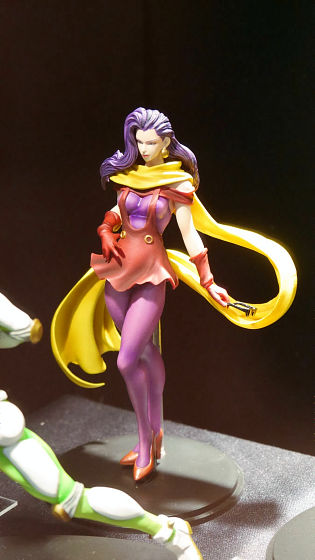 This is Statue Legend "Pessi", that it has been supervised prototype.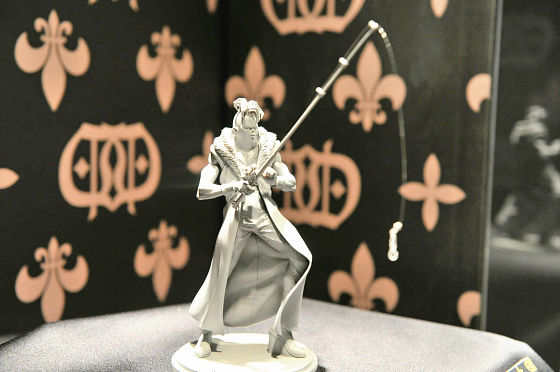 It also expresses the fishing line of the beach and the boy, which is the stand of pessions, brilliantly.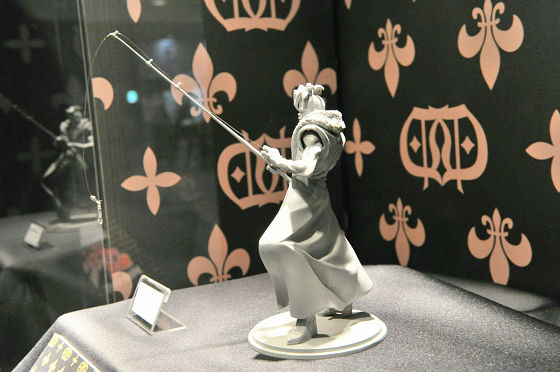 The facial expression is a very fearless face, I can not see one face of mammoth.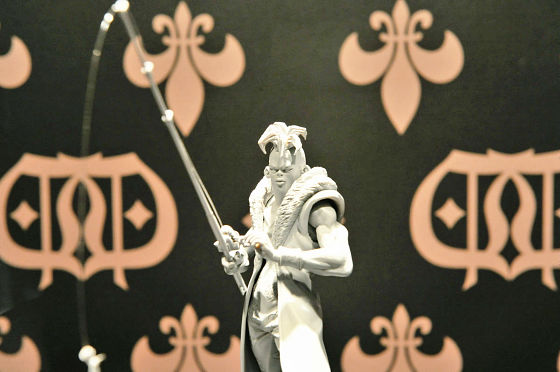 Next is Statue Legend of "Houjouin Nomi" that appears in Part 3.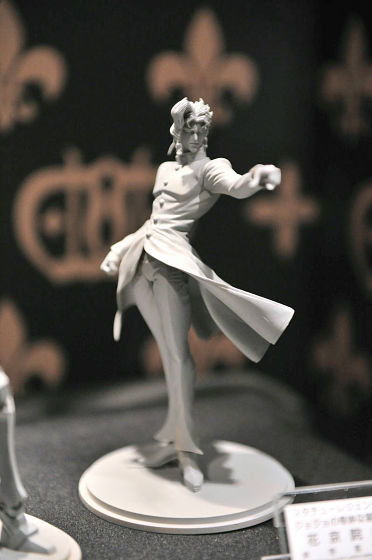 It is said that this figure deciding killit pose will be released mid April 2014.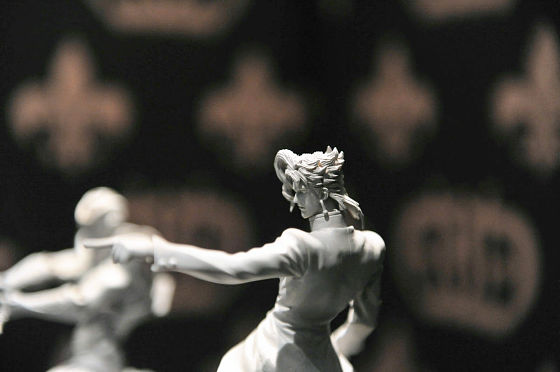 It is strange that even if it is unpainted somehow Jojo-like modeling feeling is transmitted.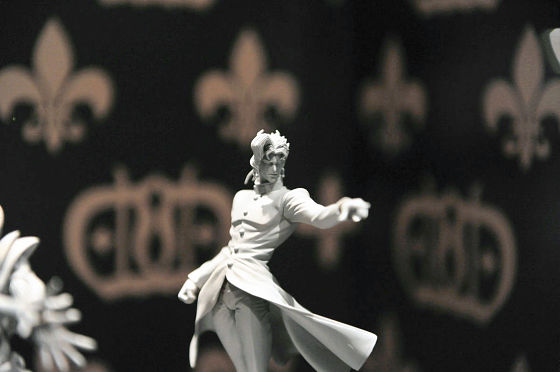 The stand of Noriaki Hanazono, "Hierophant Green" was also displayed as a statuary legend.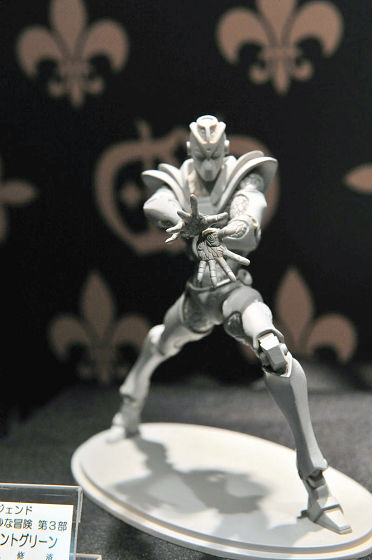 It is unpainted, is it an emerald splash?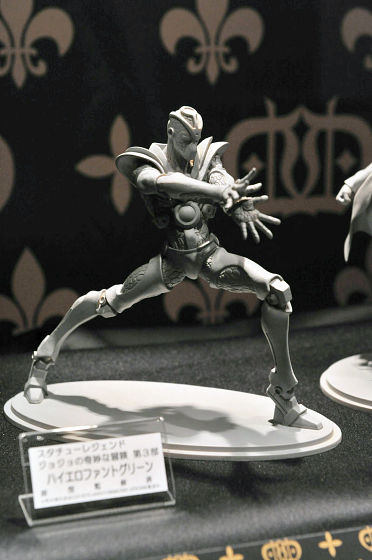 The next figure also appeared in three copies "Death Thaneen."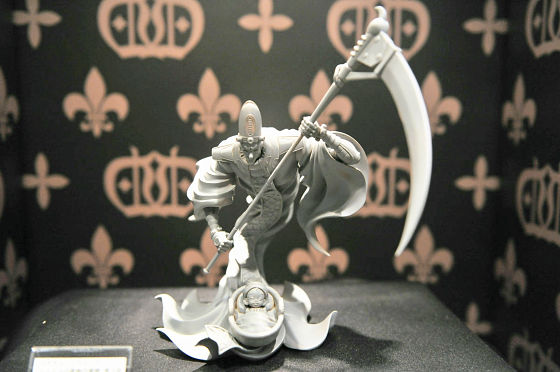 Death · Thirteen of the stand that has a sickle, the baby who sleeps under it uses the stand.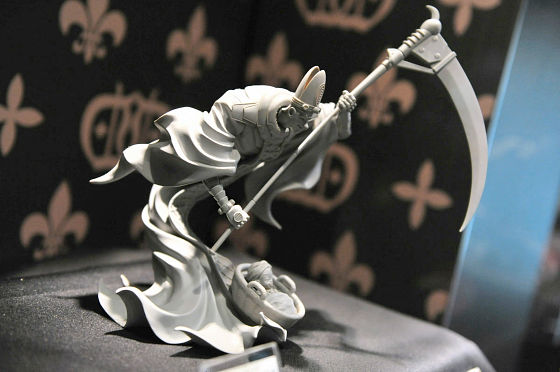 Babies are reproduced precisely.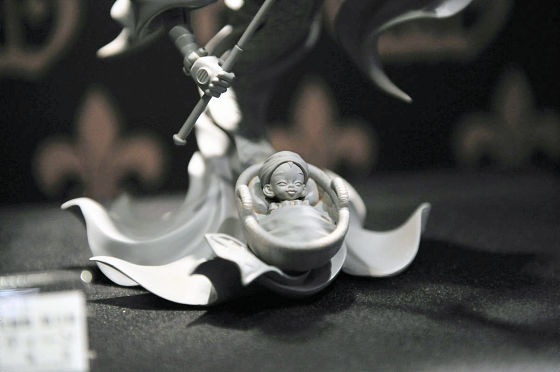 Statue Legend "Horse Horse" is also one of the characters appearing in the third part.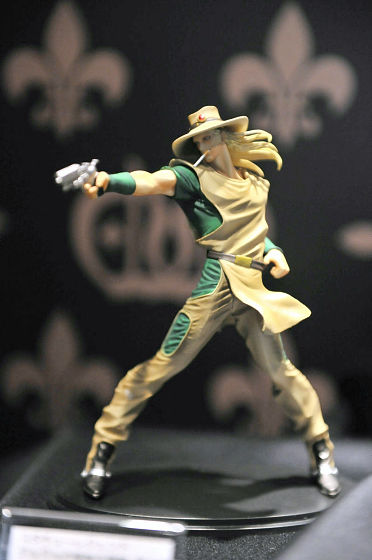 The figure which boasts the emperor who is proud (Emperor).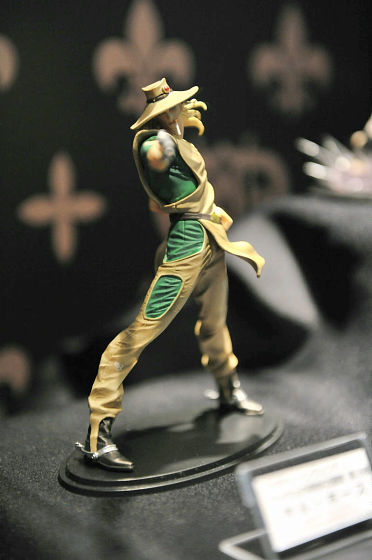 This is "Hangguman" which is "Stand of J. Girl's Land".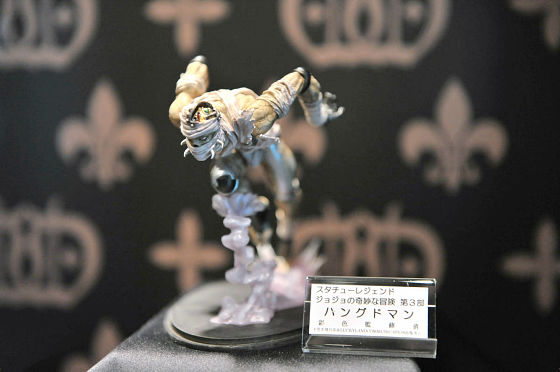 Posing with dynamic feeling is impressive.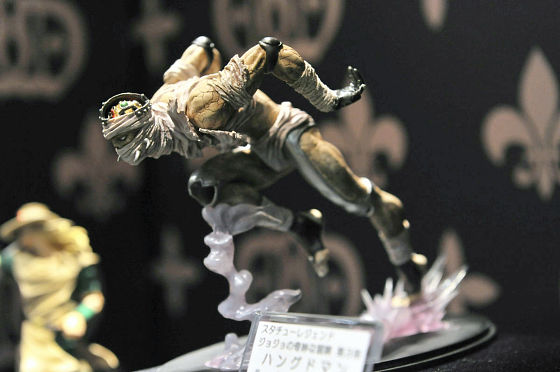 This is a super image revolution special version "Jonathan & Dio". This is a figure that I got when collecting all the entrance tickets enclosed in the Blu-ray Vol.1 ~ Vol.9 first production limited edition of TV anime "JoJo's Bizarre Adventure"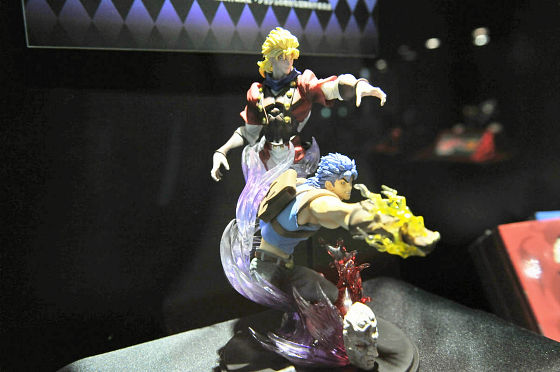 The base is a stone mask.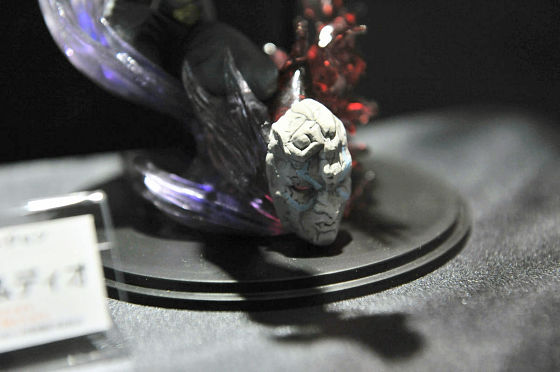 Jonathan and ...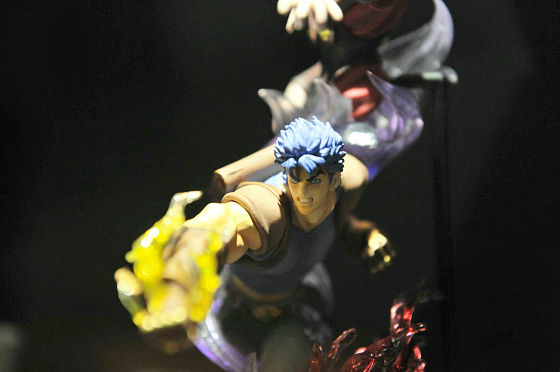 Dio ...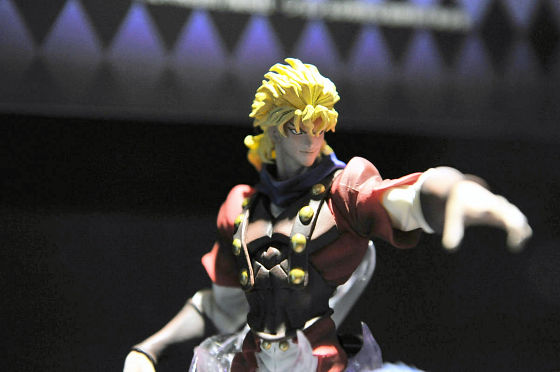 I stand together.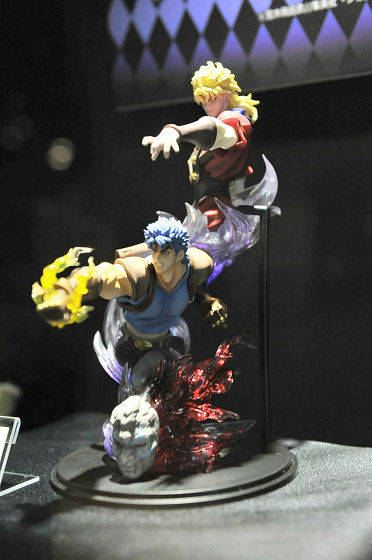 This is a super image move "Caesar · Antonio · Cepeli · Second", and it will be released late February 2014. The suggested retail price is 4800 yen by tax.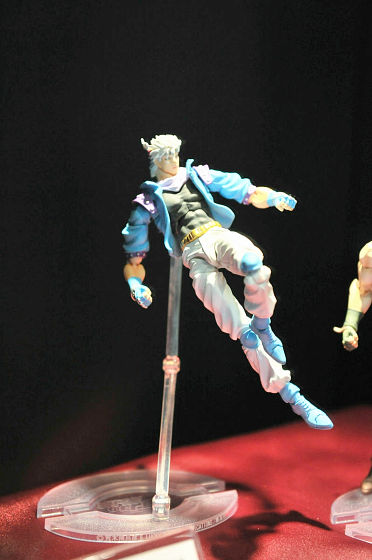 "Diabolo" which appeared in the 5th part was also super image moveable.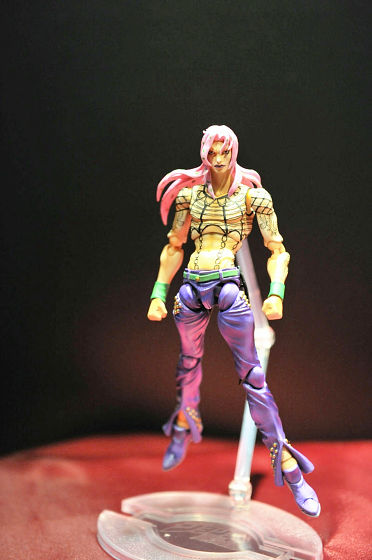 This is scheduled to be released late April 2014, suggested retail price is 5500 yen without tax.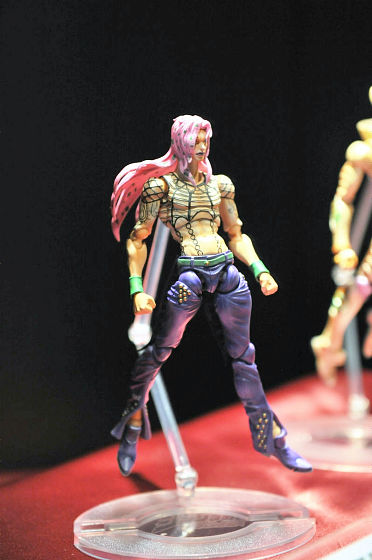 Super image movement "Gold Experience Requiem" is a stand where 5 part of the protagonist Jorno Giovanna learns at the end of the story.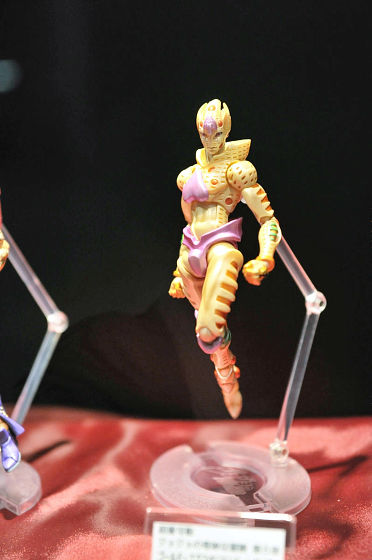 This is a super image movable "The hand second"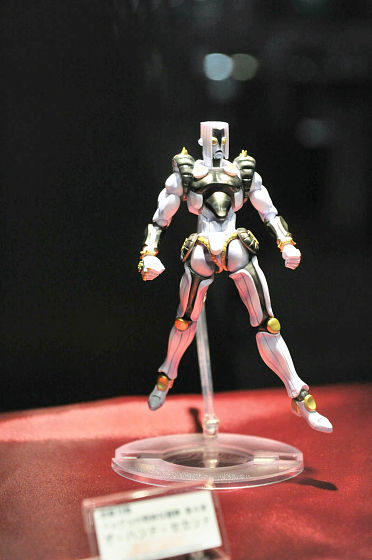 It is scheduled to be released late March 2014, suggested retail price is 4200 yen by tax.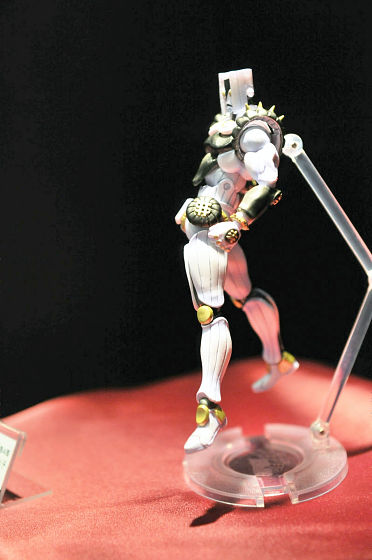 It is a stand of Yui Takahashi, with the ability to "scrape space."



The three-part protagonist, Kota Kurajo, was in the figure as a super figure move "Kaori Yuta 郞 3rd" as a figure.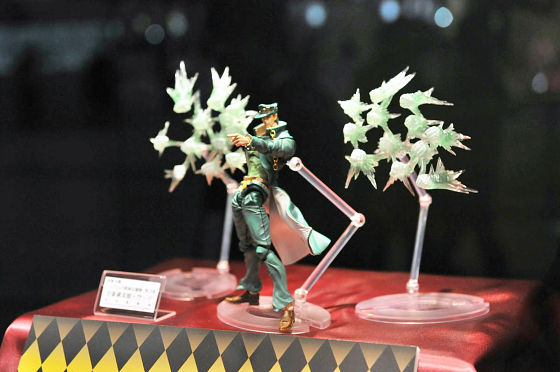 Countless fists



Perhaps it is Oraora? Is it?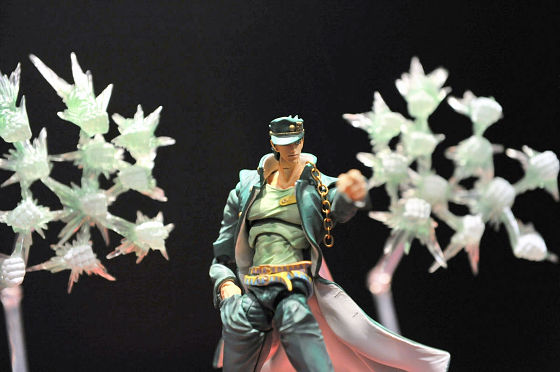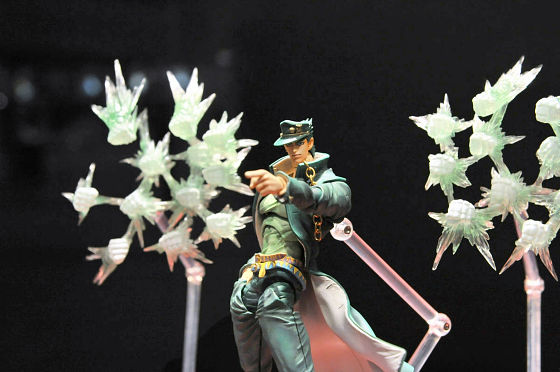 "Susumu Xu Lun," the main character of 6 copies, and its stand "Stone Free" are also displayed with superimposed movements.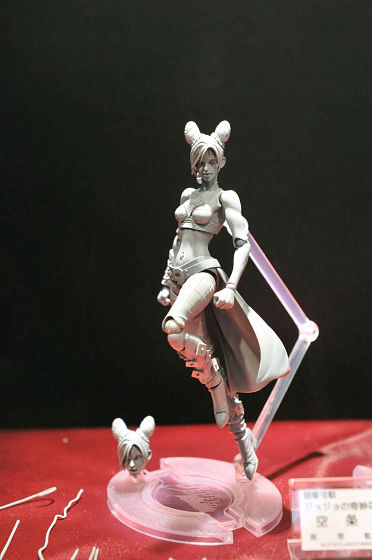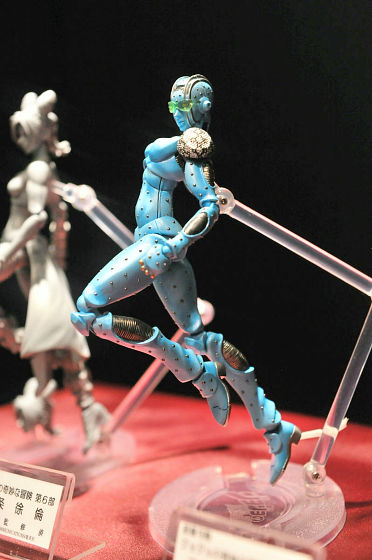 This is "JoJo's strange cube" planned to be released from the mega house in March 2014.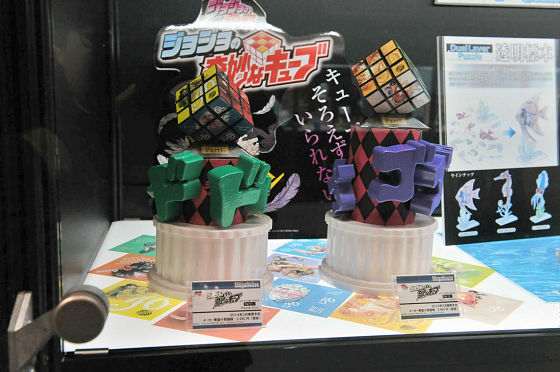 The impact of "Dodo Dodo" on the pedestal is too strong, but ...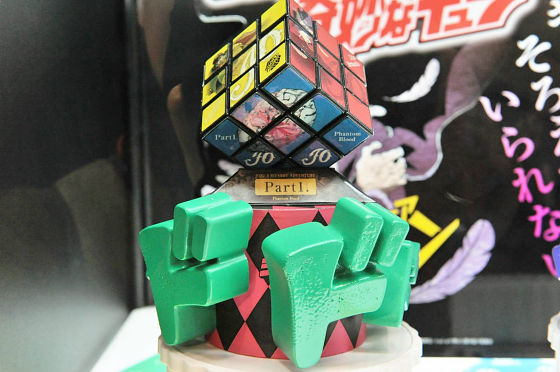 It is a strange cube of JoJo that is on this.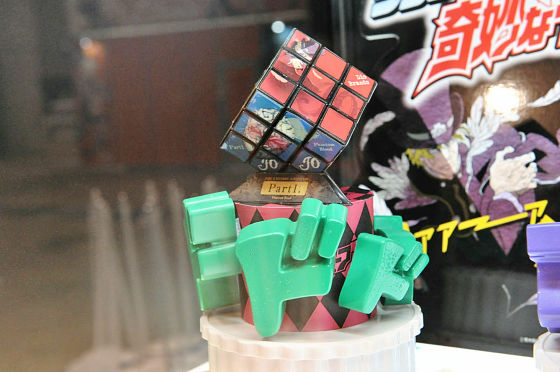 Jojo 's strange cube is part of' Phantom Blood 'version and 2' battle tide 'versions ant.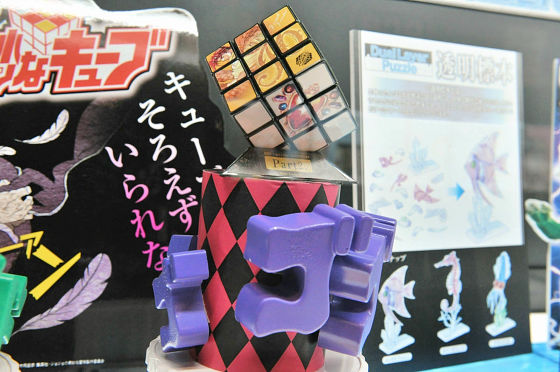 On each side of the cube, characters and key items appearing in each part are printed.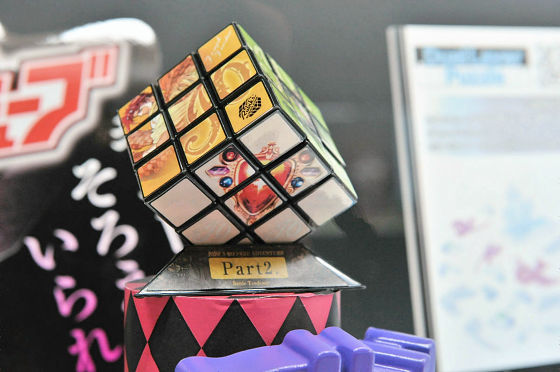 There was also Rudol von Straheim.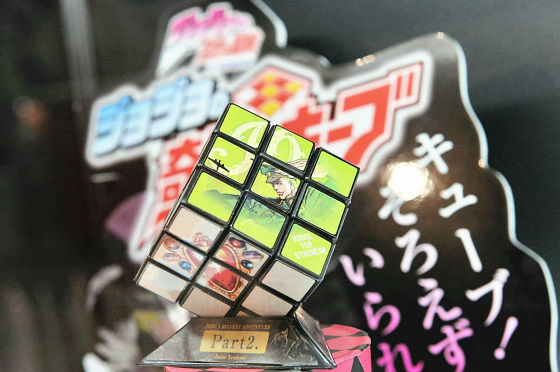 There was also a super strap collection currently under development at the booth of Di Morto Bene. There are six kinds of straps displayed, from the upper left to the left of the frogs of Meeta, the azalea of ​​Dio · Aja from the middle left, the stone mask (1 part) · the stone mask (2 copies)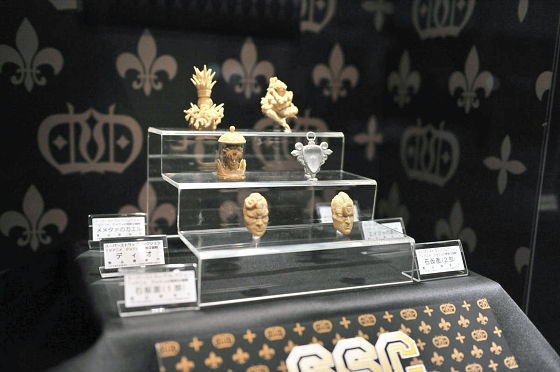 Silver Chariots, J · P · Pornaref, Muhammad Abdul, Magician's Red, Kotaro Kujo, Star Platinum, Horoscope Noriaki, Hero Elephant Green, Bust of the Bust "Super Image MAGNET" that can be pasted on a wall or table with magnets Was also exhibited.