I went to Fukushima Prefecture seeking Misudo's "JAPAFUL" area limited items and eaten it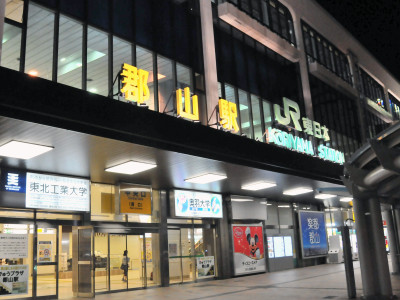 The other day, nine out of the new Mr. Donut 's new product "JAPAFUL" was releasedI ate three kinds that can be purchased in Kinki and made an article. As mentioned in the article, out of the 9 types, only "Aomori made apple" can be purchased anywhere throughout the country, but the other eight items can be purchased depending on the area, for example, if you are a resident in Tokyo, Aomori made apple "" Miyagi made strawberry "" Setouchi produced lemon "can be purchased easily in shops in Tokyo, and even" Ehime Natsu mikan "can be purchased if going to Kita Kanto or Chiba, others are Tohoku and West Japan I can not eat unless I go. It is a way of scattering that it is impossible not to buy everything unless you are a person who fly around the country and work.

However, it is a fact that it is an item you want to eat if "JAPAFUL" likes fruit · jam. Depressed by the desire of "I want to try other regionally-restricted items ...", I went to Fukushima Prefecture to get "Higashi Kita / Tohoku La France", the furthest from GIGAZINE editorial department I have done it.

Details are as below.
Full of Japanese fruits! So! JAPAFUL: Top

So I came all the way to the far wayMisedo Koriyama station front shop. ...... However, in appearance it may be unknown that "This is definitely a shop in front of Koriyama station!"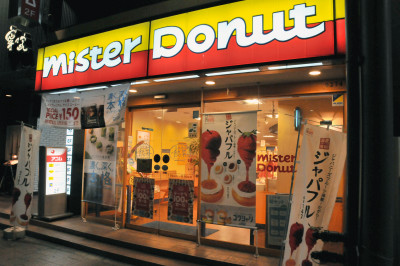 Since misedo's shops are numbered, you can see that there is no mistake if you examine with this store number "0274".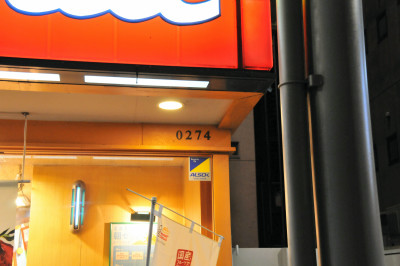 The best location in front of you is Koriyama station, opening hours are open from 7 o'clock to 24 o'clock for a long time.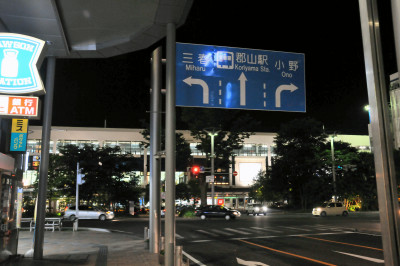 This is JR EastKoriyama Station. Never in Yamatokoriyama city, Nara prefectureKoriyama StationIt is not.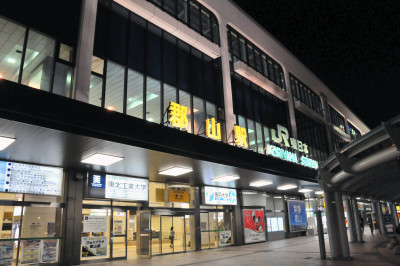 Again, I bought a frying set (400 yen), from the left "Miyagi strawberry" "Aomori made apple" "Yamagata production La France".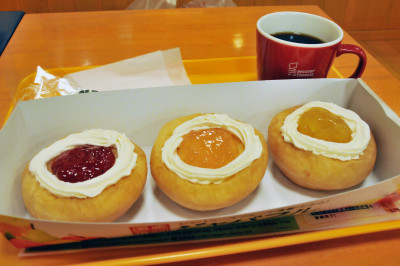 Limited sale "Miyagi Produce Ichigo" limited to east Japan (easier than the line connecting Niigata, Nagano, Shizuoka) seems to have plenty of strawberry jam on the top, with a refreshing sweetness and a moderately sour taste not so sour It fits well with the donut. The difference from "Saga strawberry" may not be known unless you compare and eat side by side.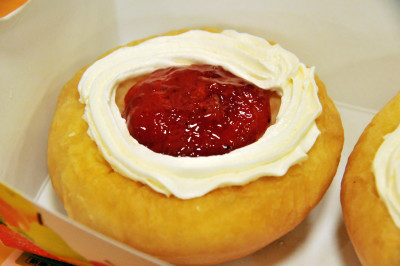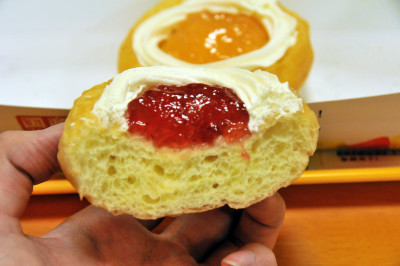 "Aomori made apple" can be purchased anywhere in the country. However, compared to what we ate last time, the flesh is sticky and maybe it is becoming less tasteful for those seeking a sharp texture. Which way is different depending on the store?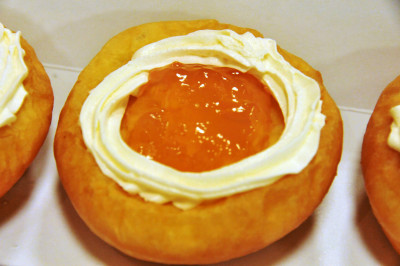 Hokkaido · Tohoku Limited Sales "Yamagata La France". The pulp is soft and it seems that all the sweetness is squeezed out. Among the five kinds I ate so far, I felt sugar swept through the sweetest and tired body. This sweetness may be habit.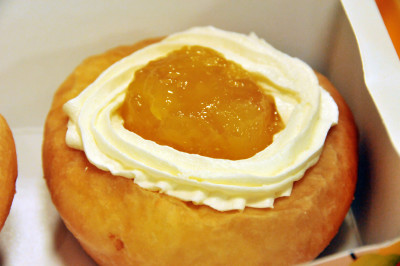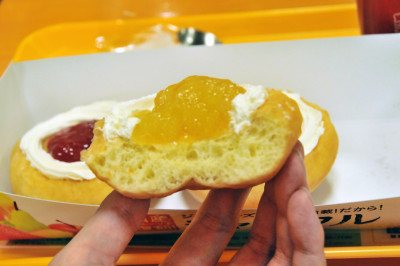 This "JAPAFUL", I would like to try to eat all 9 pieces somehow ... ....