We have eaten 'Seto Inland Sea area limited' 'Settle Chi Marche' menu such as 'Nata de Coco Setouchi Lemon Swagel' with a refreshing sweet and sour taste with Tully's Coffee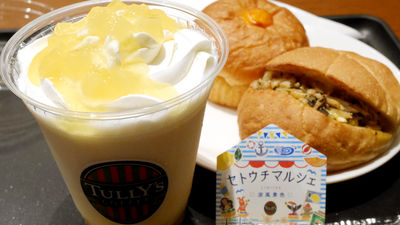 Tully's coffee's frozen drink '
Swakul
' has been
added
to the summer drink '
Nata de Coco Setouchi Lemon Suwaru
', which is a perfect combination of fresh sweetness and sourness with
Setouchi lemon
. This new menu is one of the '
Cetochi Marche
' menus sold only in the limited area surrounding the Seto Inland Sea, so we have eaten three Cetochi Marche menus, including a nata de coco Setouchi lemon curd.
Setouchi Marche | TULLY'S COFFEE-Tully's Coffee
https://www.tullys.co.jp/cpn/setouchimarche/
Launch limited edition items such as 'Nata de Coco Setouchi Lemon Swagel ®' in the area surrounding the Seto Inland Sea on Wednesday, July 3 | TULLY'S COFFEE-Tully's Coffee
https://www.tullys.co.jp/company/pressrelease/20019/06/setouchimarche.html
The Setouchi Marche Menu is limited to some stores in the area surrounding the Seto Inland Sea (Hyogo Prefecture, Wakayama Prefecture, Ehime Prefecture, Okayama Prefecture, Hiroshima Prefecture, Hiroshima Prefecture, Kagawa Prefecture, Yamaguchi Prefecture, Tokushima Prefecture, Oita Prefecture, Kochi Prefecture, Osaka Prefecture) It is only offered at.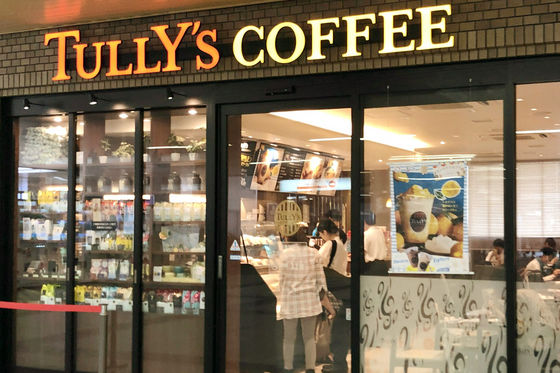 That's why I immediately ordered.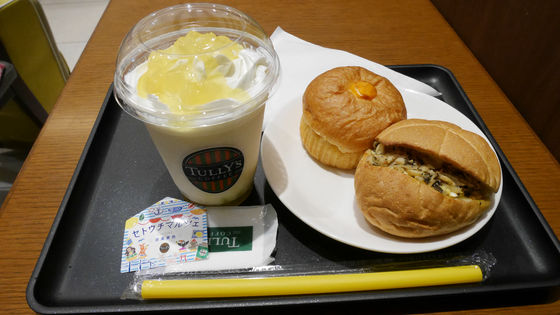 "Nata de Coco Setouchi Lemon Swagel" (¥ 630 incl. Tax), which is the new work of Tully's Coffee's frozen link "Swakul", is a drink topped with a transparent yellow nata de coco.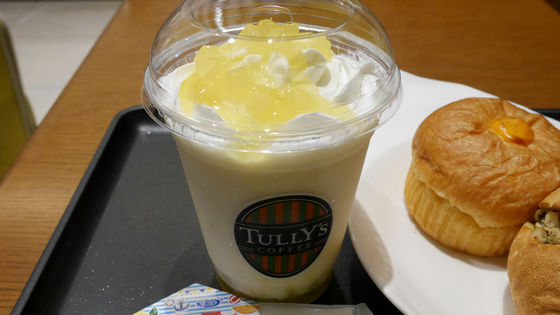 It feels like this when the lid is removed. A whipped cream and a syrup with Setouchi lemon on top of the drink, and a dessert drink topped with nata de coco.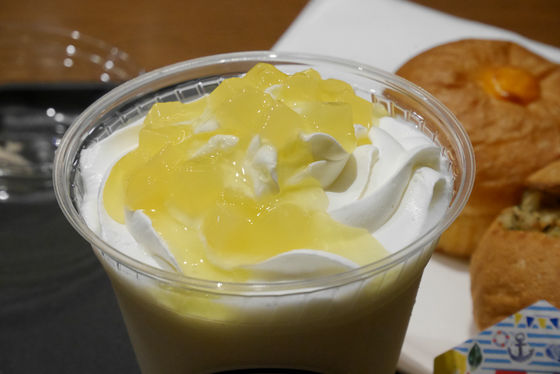 As lemon syrup is accumulated at the bottom of the drink, stir it and drink it.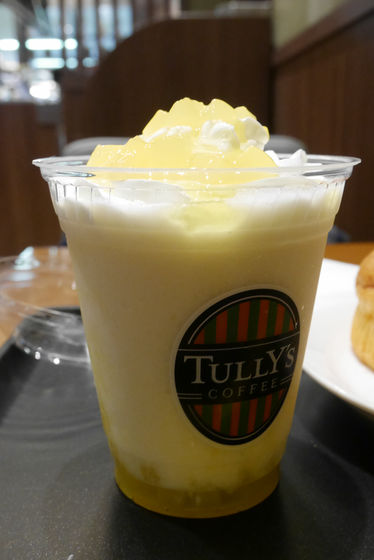 This is the size of the drink compared to the iPhone X
leather folio
case.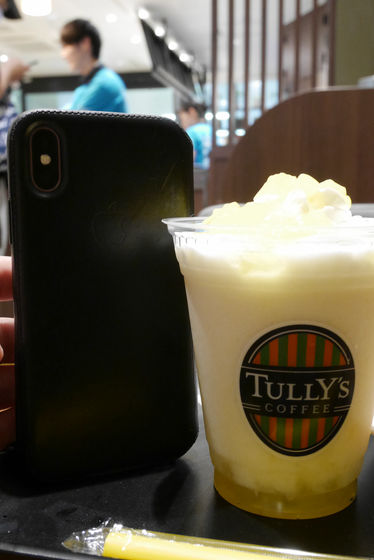 As soon as I drank it, I used a milk-based frozen drink with a dessert-like topped lemon syrup and nata de coco topped with a rich flavor. The sweetness of the syrup and the fresh sour taste of the lemon are very refreshing, and the richness of the milk and the sweet and sour taste of the lemon are mixed to make it feel like a yogurt-based beverage, but there is no peculiar smell of yogurt. The texture of the nata de coco cut into small pieces and eaten without stress with a straw is a pleasant accent. It is recommended that you can enjoy various tastes by making the lightness of lemon in the mouth by making sure that the syrup is not thoroughly mixed, and that it will be sour and crunchy or you may feel a sweet taste.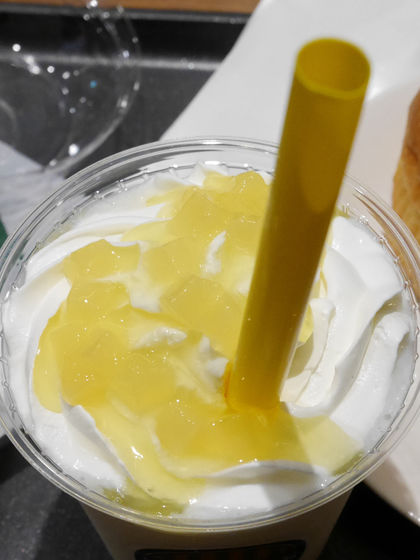 'Kaiser Sand Basil Chicken-Awaji Onion Tartare-' (tax-included ¥ 410) is a sandwich using onion from Awaji Island. In addition, because it was confirmed whether it warms at the time of order, this time I ate something warm.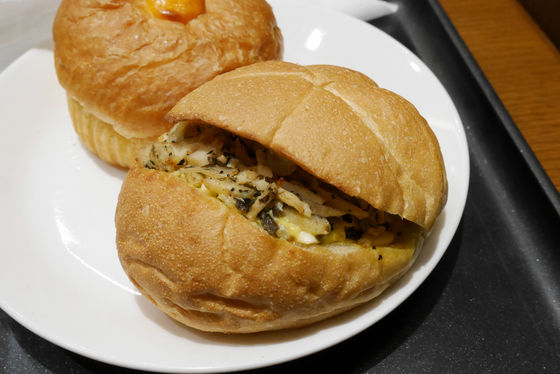 Here's what it looks like: basil-flavored roast chicken with tartar sauce and olives.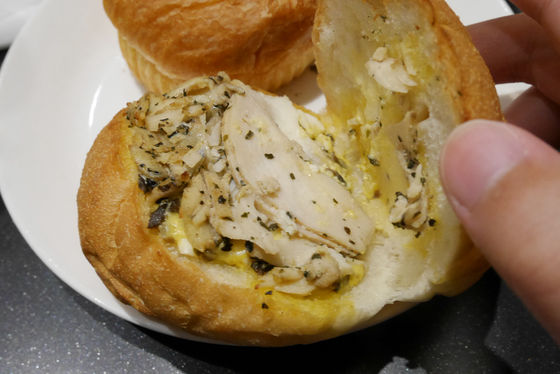 When I actually eat it, it is a sandwich using
Kaiser roll
, which is a hard bread, but the
Kaiser roll
of Tully's Coffee is soft and it feels so soft and easy to eat for hard bread. Just because you are using Awaji Island onion, the tartar sauce has a solid onion sweetness.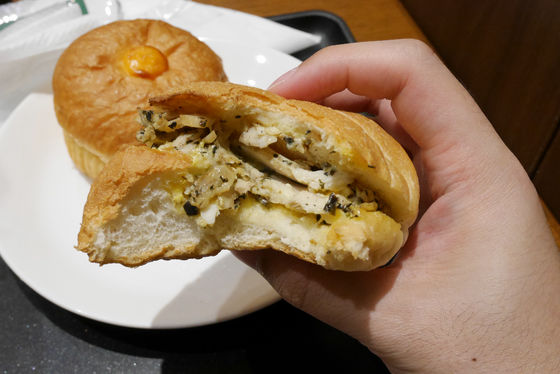 In addition, it is possible to eat as it does not get dirty as the wrapping paper is attached.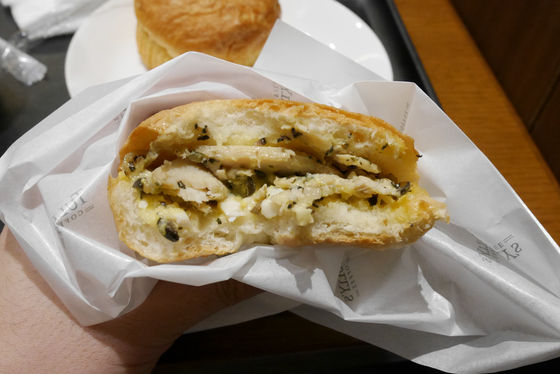 The last thing to eat is 'Setouchi Sitlers-Orange from Setouchi & Ehime oranges-' (tax-included 320 yen). I was also asked if it would also warm, so I was eating something that was warm.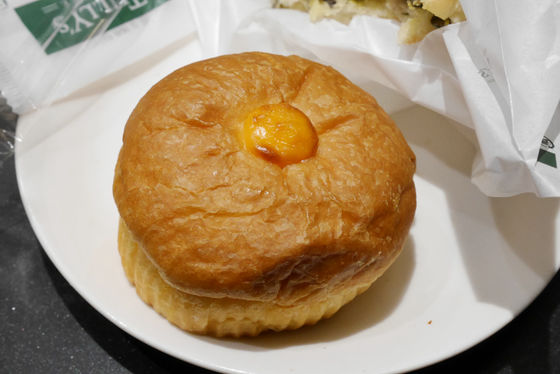 There is an orange custard mixed with sweet potato oranges and orange peel from Setouchi in a danish dough bread, and when it is eaten, it has an impression like the acidity of oranges or cheese cream. The orange peel is contained in the cream and you can enjoy not only sweet but also the bitter smell of the peel of the fruit, so it may be a dessert for adults.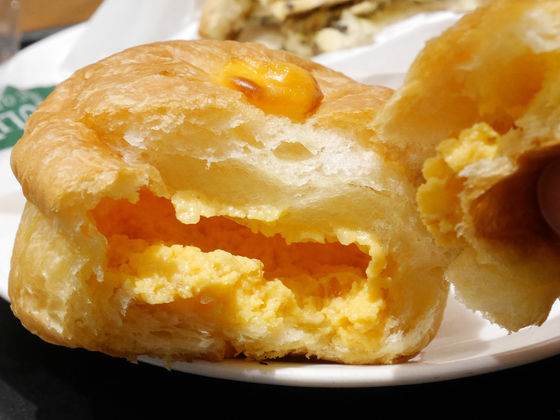 In addition, as there is only Sutochi Marche limited menu handling at some stores of Hyogo, Wakayama, Ehime, Okayama, Hiroshima, Kagawa, Yamaguchi, Tokushima, Oita, Kochi, Osaka Prefecture If you are concerned, please check the
target stores
and go eating.