A contest that plunges a ferret into a pant, protested by a ferret welfare organization as an animal cruelty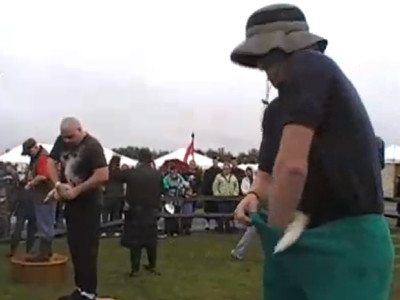 An event for the charity planned by the retired former principal "ferretPutting in a pants is a protest from a ferret welfare organization as contemplating animal cruelty, and controversial.

How many people came up with such a strange event ... ... Although there might be many people who twist their heads, but this competition that competitors compete for what they can endure for the longest time by locking the ferret in pants (trousers) "Ferret LeggingIt itself is a traditional thing that had been done in the north of England and Scotland from the past since there were various theories on origin.

Details are as below.Animal welfare groups hopping mad over ferret trouser contest - Telegraph

StaffordshireWhittingtonFrank Bartlett (67), a localCommunity First ResponderI was planning a competition of "Ferret Legging" for collecting funds of a group of volunteers (trained volunteers to rush ahead of ambulances to medical emergency situations that occurred in the neighborhood), 1000 pounds (about 130,000 yen It seems that we are aiming to gather donation funds.

This competition gives ferrets unnecessary stress and discomfort, and animal protection law (Animal Welfare Act 2006) As a violation,The National Ferret School(DerbyshireJames McKay of a facility that educates the habits and methods of ferrets inRSPCA(Royal Animal Abuse Prevention Association).

"Ferret Legging puts a ferret in male competitor's pants, which is a very stressful for the ferrets," James McKay told the BBC radio. "It is unbelievable that there are people who want to do such a ridiculous event in the 21st century.Ferret Legging traditionally does not dream of a tough guy Yorkshire who is a sane man It was thought that it would be a witness of being a tough guy like doing stupid things like this.When this "contest" is held, the welfare of ferret returns to the situation more than 20 years ago We are concerned. "

Frank Bartlett, on the other hand, said pants used in the competition belong to Bukabuka, they are not harmed by ferrets, they probably will only fall asleep in the pants because they are quiet animals who were able to become people I dispute. "People involved in the events are those who have long been a member of the ferret welfare for many years and we do not dream of doing things that lead to animal suffering," Frank Bartlett said.

"Ferret LeggingTraditionally only men do, underwear can not be put under the trousers, confinement of ferrets with ties of both ankles and waist, compete for how long they can withstand ferrets moving in trousers for a long time It is a competition. By the way, the world record is 5 hours 26 minutes,South YorkshireMr. Reg Mellor of the former miner's workers achieved in 1981.

As Mr. Bartlett says, there is no harm to the ferret, but is not it that some of the players who are not wearing underwear are worried?

Ferrets, carnivores with sharp tusks, for thousands of yearsRabbit PickingHas been used for. In 1390 the law was enacted in Britain in the UK "Dogs and ferrets, except for landlords, you can not keep animals for hunting", so the poachers hidden ferrets in their pants and carried them. It is said that this is the origin of "Ferret Legging", but it is also said that they sewed their mouth so as not to be bitten by a ferret.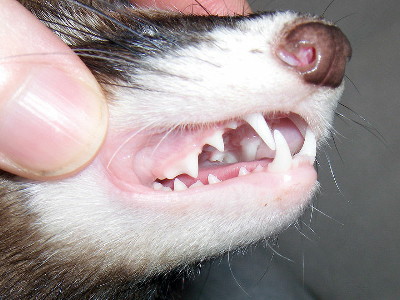 Of course there is no such thing as sewing a ferret's mouth in the current "Ferret Legging". Reg Mellor, the world record holder, said that he was challenging the game with white pants to make it look better as it got bloodshed, so the risk of biting seems to be part of the competition.

However, it is said that only the quiet ferret is used for this competition, the possibility that injured people appear is unlikely. Also, since ferrets prefer preference to closed tight spaces such as nest holes, it is expected that as long as the competition goes on for a long time they will fall asleep in the pants.

"As with any animal, ferrets will grow into a gentle and personalized personality if they are properly treated from a small age," Frank Bartlett says.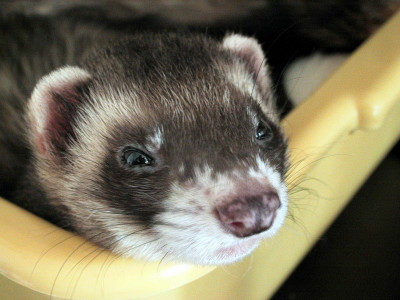 Ferret Legging called "destroyed sports", but it is not in the real United Kingdom but in the state of Virginia in the USARichmondIt is held every year since 2003, at the Celtic Culture Festival to be held in. Although there are participants that have been caught by ferrets to date so far, no one has been chewed. The state of the competition can be seen with the following movie.

Scottish Games - Ferret Legging on Vimeo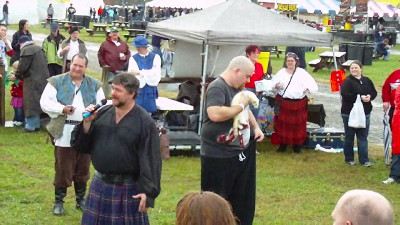 YouTube - ferret in your trousers