Search result censorship issue between Google and the Chinese government, what is going on and how was it supposed to move to Hong Kong?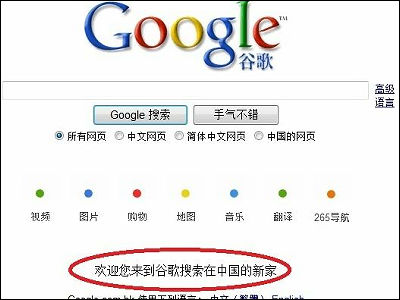 Google moved to Hong Kong to avoid censorship in China,Redirect Google.cn to Google.com.hkIt was decided to be done. The search result is uncensored, and information that is not convenient to the Chinese government is also displayed in the result of Bashibashi search results. Also from Google in JapanNoticeIs out.

This is the result of the breakdown of negotiations between Google and the Chinese government,Google will indicate which of its services are currently accessible from ChinaWe have created and released it, and we are obviously strengthening the control over the Chinese government.

So, I summarized in order what kind of thing was happening with the circumstances. The "Aurora" attack from the Chinese government to Google on 12th January 2010 has been launched. Details are as below.
■ Google, attacked by the Chinese government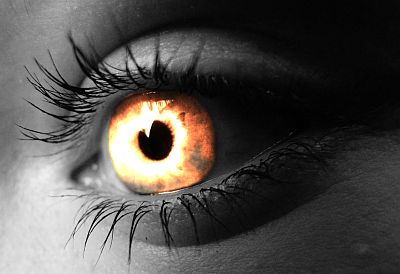 GoogleMy own blog on January 12, 2010, More than 20 US companies including Google have undergone a cyber attack from China and evidence was suggested by reverse detection from Google that those attacks are trying to hijack many human rights activists' And Gmail 's account revealed that it had been attacked.

Among the companies that were attacked are famous for Photoshop and FlashAdobe, Famous for such as Norton AntivirusSymantecAnd so on,IDefenseAccording to "Adobe Reader" "Acrobat" send malware using unknown vulnerabilities to each company,Sucked up and stolen the source code of each companyAnd that. Also famous for anti-virus softwareMcAfeeAccording to the company, this series of attacks is "Aurora"An unknown vulnerability of IE was also used in the attack code known as" IE ". Also,IntelThere was a possibility that it was attacked in the same way.

As a means of sending malware, "They use social networks to investigate specific employees of target companies and send email and chat messages as their friendsIt is said that the means of attack has been changed for each individual target over a very long time.

In addition, famous for SSL server certificate etc.VeriSignAccording to the revealed, this attack was done by the Chinese government and "Both the source IP address and the drop server used for the attack are consistent with those of foreign organizations composed of Chinese agent's agents or their agentsThat thing. this isVocational training school in Shanghai Jiaotong University and Shandong provinceIt is said that it is established with the support of the People's Liberation Army and produces computer engineers to the military and it is deeply connected with the People's Liberation Army of China. Of course, the Chinese governmentdenial, "Google's statement on 12th January is a factless thing, definitely denying."

■ Google began counterattacking against the Chinese government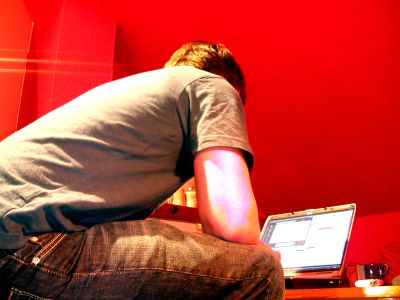 As a result of this, Google, which accepted censorship by the Chinese government so far not to display the inconvenient search results to the Chinese government, turned over the banner, started censoring and started showing the search result as it was. Of course, the Chinese government immediately blocked access to Google from China, Google and the Chinese government entered negotiations underwater, Google asked for cooperation from the US government,US Secretary of State Hillary ClintonAsked the Chinese government for an explanationAppealed to the World Trade Organization (WTO)The problem has become complicated gradually, such as showing movements.

On March 2, at a hearing held by the Senate Judiciary Committee's Subcommittee, Mr. Nicole Wong, Government Vice President and Legal Affairs,The decision to not censor search results in China is solid"

Furthermore, on March 13th of Japan time,Google withdraws with a probability of 99.9% from ChinaIt is reported that the possibility is high,Yahoo!Also supported Google, the Chinese Premier Wen Jiabao on March 14 of the next day at a press conference after the close of the National People's Congress (NPC, in short the National Assembly) "China has opened the doors to foreign companies, and the government has the same responses as for domestic companies"I said. Also, to keep up with this, 27 Google advertising partners and other companiesSend a letter asking for compensationI heard he did it, but thisFakeIt is said that. In addition, on March 16, Chinese Commerce Department spokesperson Yao Keun said "Emphasize that China's law that agreed to abide by China's advancement should be kept"doing.

■ Google finally overlooks China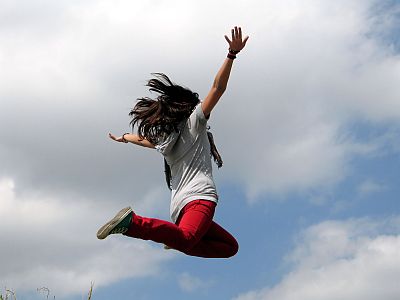 And today, management started in Hong Kong server, but Google officials said that "It is anticipated that we will step down with step-by-step withdrawal so that local employees will not receive retaliation from Chinese authoritiesSo it seems that this is deemed as a de facto withdrawal. Also,Google's license for Chinese Internet service providers will also expire in March 2010It is seen.

Therefore, alreadyChinese advertisers are advised to transfer contracts to rival companies such as Baidu etc.That's right.

According to China's state-owned Xinhua news agency receiving this server relocation to Hong Kong and censorship censure stopped "Google is "breaking the promise" and stopping the search is completely wrong"It is arguing that, one more annual accident seems to happen.

In addition, it is easier for people who thought that this time Google's actions are not a problem but only those who thought that it was the result of judging that "even if business in China does not make money because the government interferes", on the following page It is pointed out as follows.

To reveal the truthful truth of China Google - japan.internet.com Web business

If China were merely forcing foreign companies to cooperate with human rights abuses of their citizens, the story would have been very different. These companies exist to maximize the value for shareholders, and they do not exist to save the world from autocracy. However, in addition to oppression, the Chinese government is making profits to Chinese enterprises by exploiting their power, and putting foreign companies at a disadvantage.

In other words, while the foreign countries have sold their ethics and are developing business in China, the Communist Party of China also stops them from succeeding in China at the same time. The secretariat of the European Union Chamber of Commerce recently said that the government adopted a protectionist policy and a selective protection of the legal system and intellectual property rights to dominate Chinese companies at the expense of foreign companies It is gradually becoming harder to develop business in China, and issued a policy explanation.
In other words, considering the future for Google, China is indeed a huge and attractive market, but it is better to distribute that resource to something different than saying that China is not sticking to it It seems that he judged it. Moreover, even if we withdraw from the physical location of China, it is hard to think that the service for China will be completely stopped, and technologies and systems have been established that can continuously provide services to China from outside China in some way Maybe.

Either way, the future of Google and China is important to predict the destiny of Google itself.