How the pain car is being produced, demonstration movies of lapping construction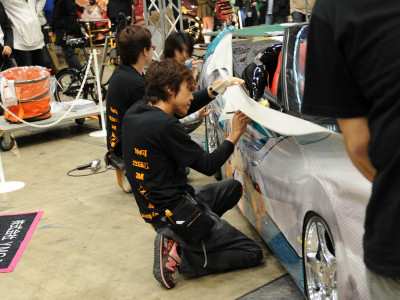 A sensation gets paralyzed when more than 100 pain cars are lined up, but not the car whose painting was done from the beginning is sold, but each owner is wrapped by a wrapping agent or his own power Although I make it by pasting stickers and performing decorations, I have never seen places actually making it.

"Moe Expo 2010"YMG 1 (Yi Gi One)Demonstrated how wrapping the car. The attachment of a big sticker covering the entire side of the car was very tense.

Playback of the demonstration movie is from the following.
The booth is here.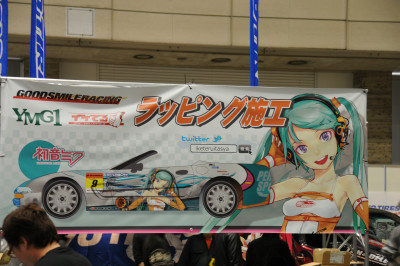 This became a modelCorvette.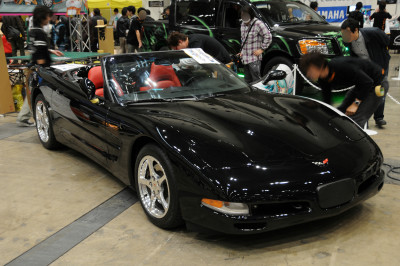 Already pasting on the left side surface was almost done.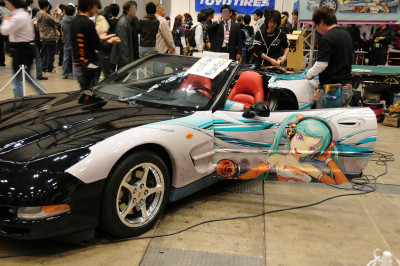 It seems that it is being fine-tuned.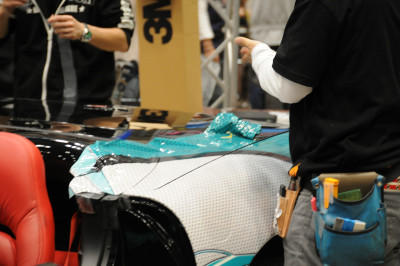 YouTube - Moe Hiroshi 2010 Demonstration of pain carding wrapping construction Movie surface finish


Now it's on the right side.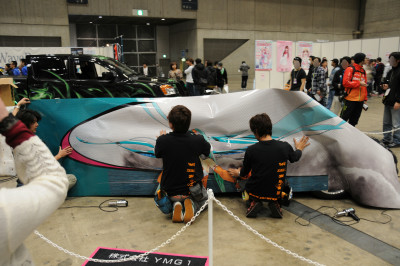 YouTube - Moe Expo 2010 Demo Wrapping Construction demonstration movie Huge sticker pasted


The ultra-huge stickers are put on curved surfaces so that they do not wrinkle ...... How hard it is to work is to know if a person suffering from decal pasting of a plastic model.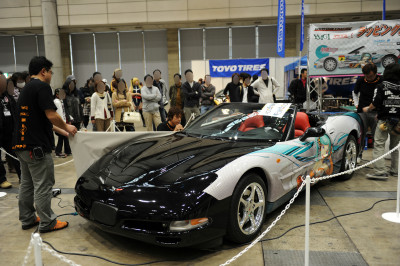 Work was being pursued carefully and carefully. It is not only such big stickers, but the accumulation of fine and careful work creates a painful car.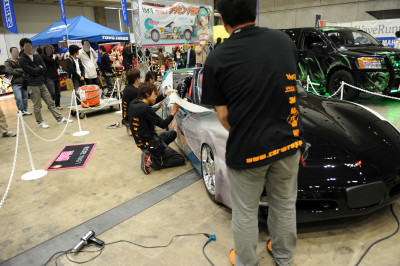 By the way, a small sticker is made like this. Of course, it was not a commercial product, but there were many people who made completely original ones.