Approximately 1377 times the purchase price, unopened ultra-rare NES software priced over $ 40,000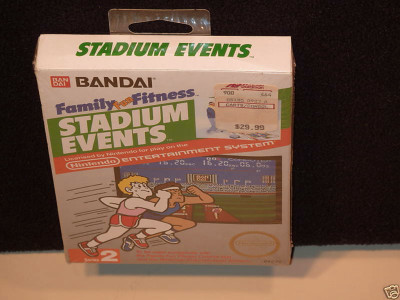 I sometimes hear that when I put up something that had been stored in the warehouse for a long time, the price was higher than I expected ... but when I put up the unopened NES software, it was about 1377 times the purchase price. It seems that it has reached a high price of over $ 40,000.

Details are as below.

FACTORY SEALED NEW NES NINTENDO STADIUM EVENTS NTSC --eBay (item 140384097750 end time Feb-26-10 20:10:41 PST)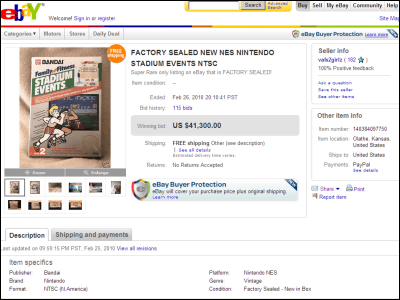 According to the major overseas auction site 'eBay', Bandai's 'STADIUM EVENTS', an unopened NES software item, was sold for $ 41,300 (about 3.68 million yen). By the way, the price at the time of sale is 29.99 dollars (about 2700 yen), which is about 1377 times the price.
According to the link below, 'STADIUM EVENTS' was initially sold by another vendor, but due to circumstances such as the transfer of rights to Nintendo on the way, there were not 200 left in the market. It seems that unopened items are very rare because it is thought that they may be.
Rare Nintendo game is $ 40,000 windfall --Plugged In --Yahoo! Games
This is 'STADIUM EVENTS'.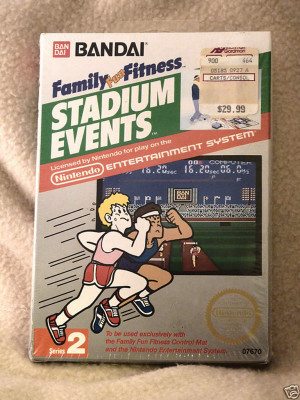 Back side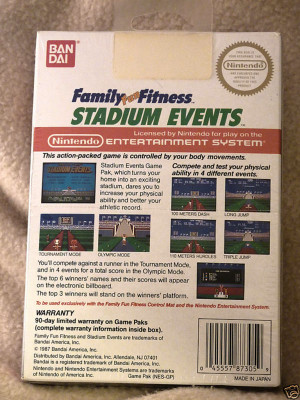 The game content looks like this. It is a sports game that has a tournament mode and an Olympic mode, and has competitions such as the 100-meter dash.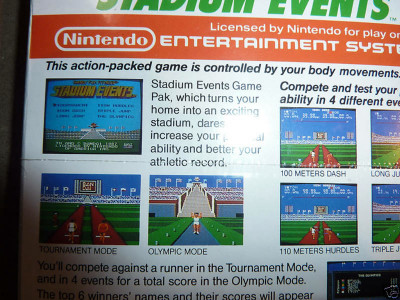 in Game, Posted by darkhorse_log