Not Just Games! Cute Booth Babes and Mascots In AOU2010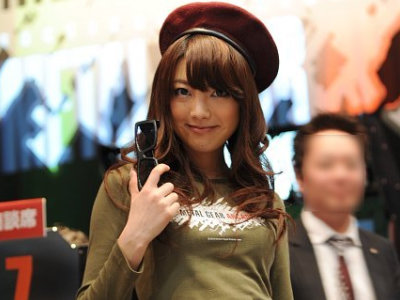 Game itself is quite important, but people to present them are equally important. In AOU 2010, many booth had girls in cute game-themed costumes. Prize Fair, an exhibiion of arcade prizes, was also held at the same site so there were various costumed mascots promoting their products.

Read on for detail.

A girl at a crane machine stage.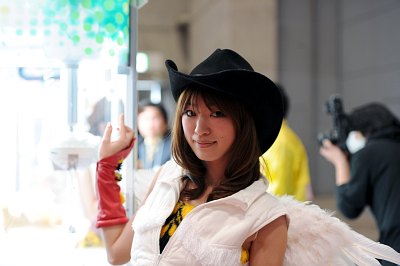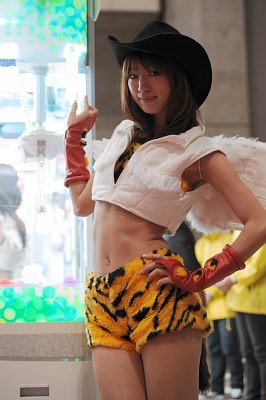 SEGA booth stars our mighty Sonic the Hedgehog.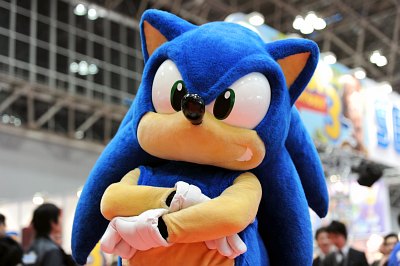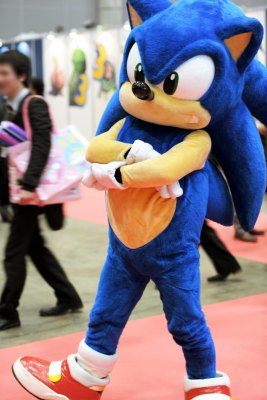 A Konami girl in costume with Konami's signature color.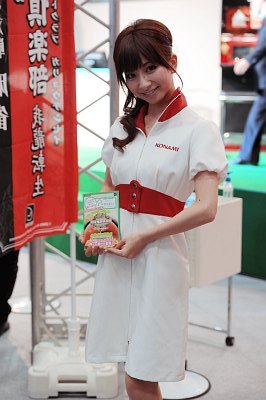 A girl at METAL GEAR ARCADE booth.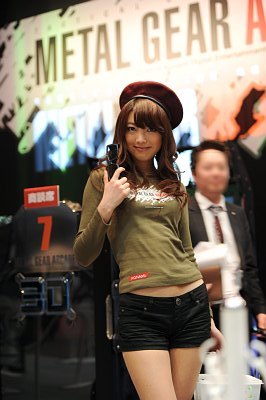 Taito booth.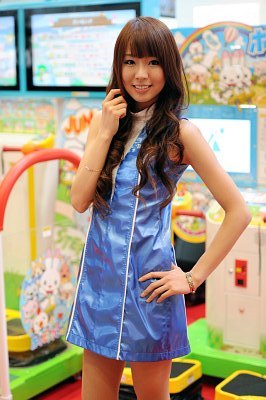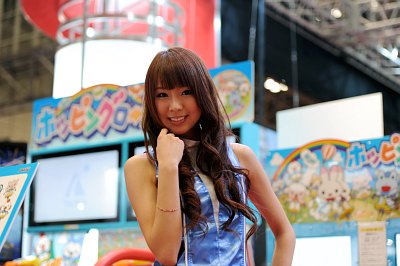 Kirei Zukin, a pun on Kireizuki(cleanliness freak) and Zukin(hood).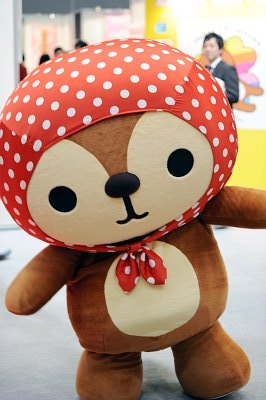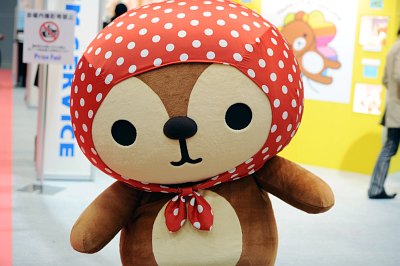 Mofy the white rabbit.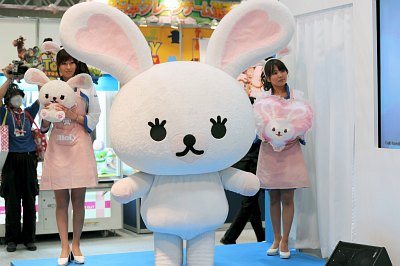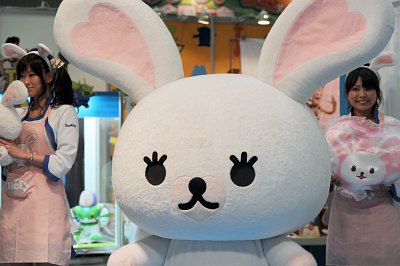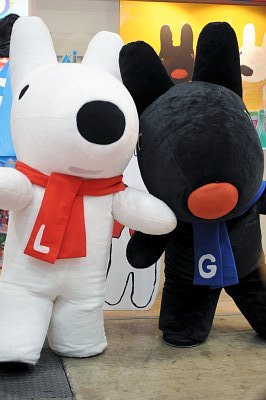 The white rabbit with a red scarf is Lisa, black one is Gaspard.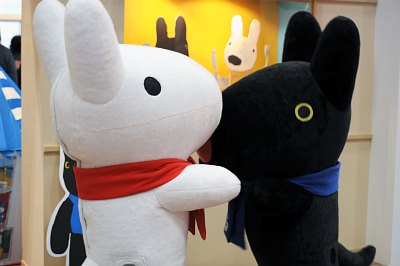 World famous Rilakkuma bear.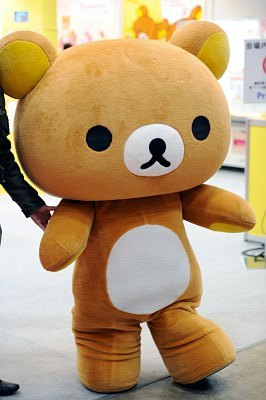 Designed by Mofy's designer Aki Kondo.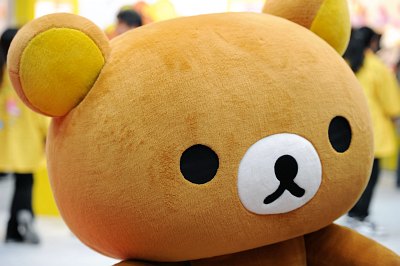 Putin and Kirenenco from Usavich.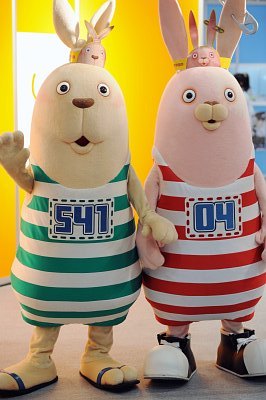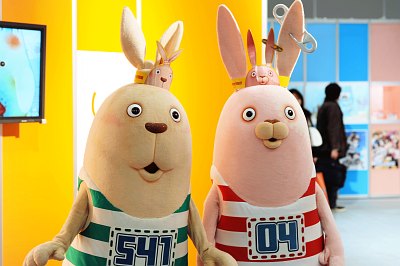 Prisoner No. 541, Putin. He was sentenced to 3 years in jail as a Capitalist agent, for he missed only a day of work.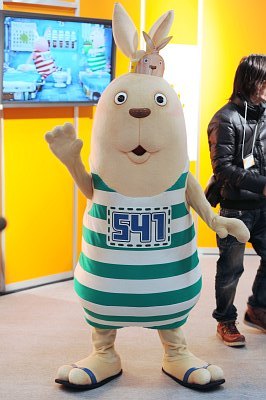 Prisoner No. 04 Kirenenco. He's an ex-boss of a mafia family who was sentenced to death. He sometimes went berserk chasing cameraman at the site.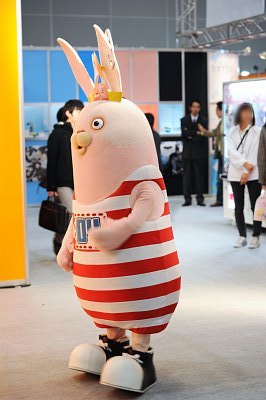 And Hello Kitty booth.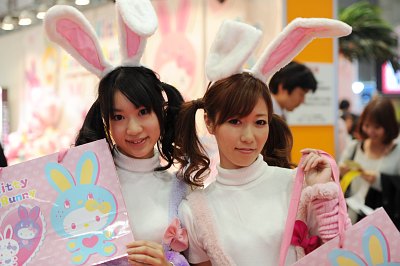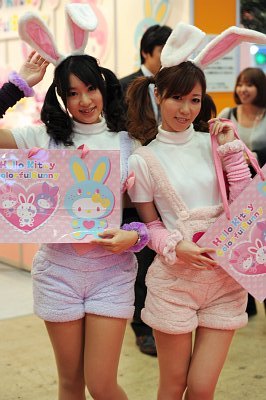 An Arabian Jewel booth babe at Sega booth.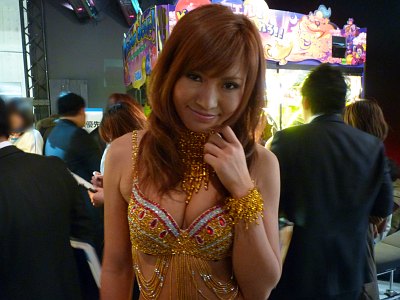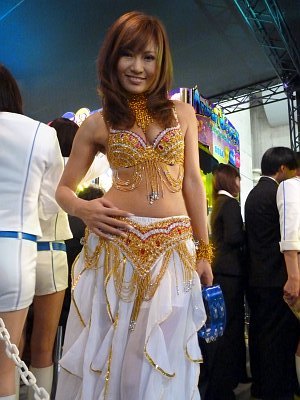 Related Post:
AOU 2010 Amusement Expo: Table of Contents - GIGAZINE

Booth Babes in Cosplay seen at 47th Amusement Machine Show Vol.01 - GIGAZINE

Booth Babes in Cosplay seen at 47th Amusement Machine Show Vol.02 - GIGAZINE

Booth Babes Cosplaying as various Game Characters at AOU 2009 - GIGAZINE

Gorgeous Booth Babes in Tokyo Game Show 2009 -Part. 1 - GIGAZINE

Gorgeous Booth Babes in Tokyo Game Show 2009 -Part. 2 - GIGAZINE

TAF 2009: Booth Babes in Cosplays - STAR BLAZERS, FULLMETAL ALCHEMIST, GURREN LAGANN and many more! - GIGAZINE