Hayao Miyazaki's film "Nausicaa of the Valley of the Wind", determined to be Blu-ray this summer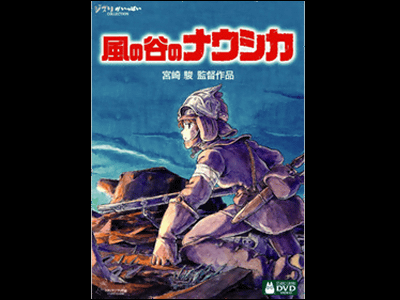 Anime movie produced by Hayao Miyazaki "Nausicaa of the Valley of the WindIt will be Blu-rayed this summer, it was broadcast on February 19 (Friday) "Friday Roadshow Nausicaä of the Valley of the Wind"It was revealed after the end of the broadcast.

As a Studio Ghibli work, "2008" published in "Ponyo on the Cliff by the Sea」Was released as a first BD work in 2009, but this is the first time to make BD of the old work.

Details are as below.
Studio Ghibli Blu-ray / DVD | Nausicaa of the Valley of the Wind

The original "Nausicaa of the Valley of the Wind" was a manga serialized by Hayao Miyazaki on magazine "Animage", an animated magazine since 1982. It was not Studio Ghibli who produced animation, but topcraft which is its predecessor. As a staff, we will support Studio Ghibli work as original head after thisIsao Kaneda, It was a popular animator in the early days of animation boomKazuo Komatsubara,Takashi Nakamura, Later known as "Neon Genesis Evangelion"Anno HideakiThey were participating.

"Nausicaa" has been broadcast at a high frequency of once every 1 to 2 years at the Friday road show so far, this time the 13th broadcast. This is the largest number of works that have been broadcast at the Friday road show.

In Disney which is in charge of BD / DVD of Studio Ghibli work, it is a policy to advance old BD to futureClearly at the DEG Japan AwardsAnd have high qualityBalsThe day we can enjoy at home is not so far.