Alien specification PS3 that seems to be attacking even now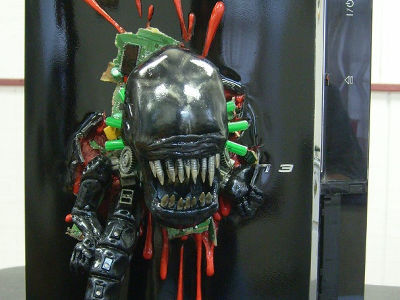 Alien is popping out from the side of the body, PS3 is becoming a design that is going to attack us even now.

You can easily manage yourself with logos and illustrations, but you can not easily make real things so far.

Details are from the following.
The Llamma's Game Console Forums? View topic - Alien Chestburster Cyborg Mod

This is an alien specification PS3. This is produced by GivinTats.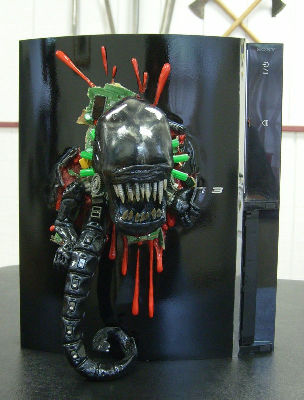 Reproduce the appearance of breaking the case from inside and appearing outside. The place where the joint between the main body and the attachment part of the alien is not conspicuous is a good feeling.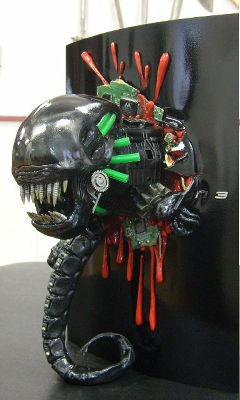 The place where the foundation is popping out is real, but what part of the blood that is scattering comes out?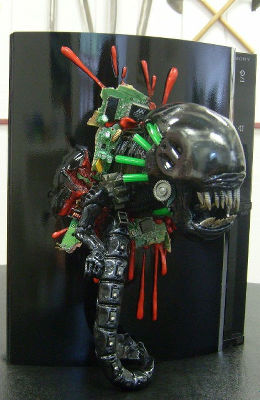 There seems to be something like a plate that reproduces the drop of blood below.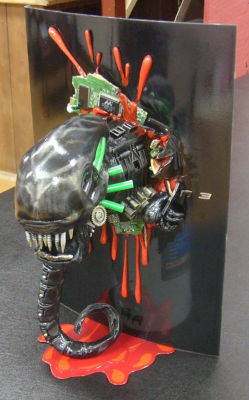 It is hard to see whether it is an alien when seen from the side.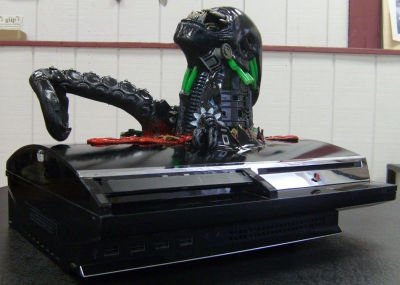 GivinTats Mr. GivinTats has produced an alien-like PS 3 in the past, and this time seems to be more powerful than the previous work.

This is a previous work.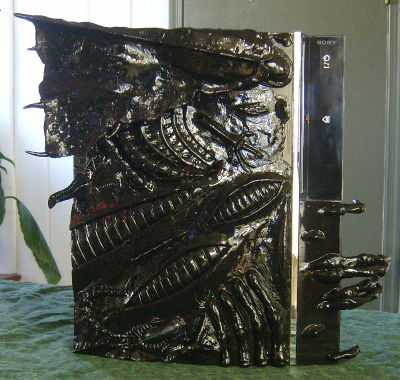 You can see other images from below.

The Llamma's Game Console Forums? View topic - Alien assimilation
in Game, Posted by darkhorse_log