Today I tried "Lotteria whole potato" Matilda "using season's" Matilda "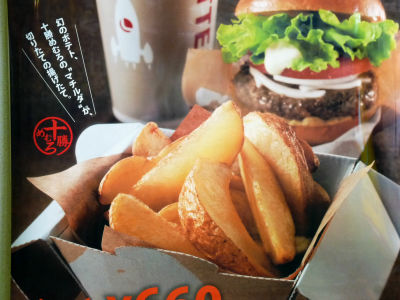 "Potato whole potato" Matilda "(limited period special price tax included 230 yen) as a new potato menu following Lotteria's" Fresh Garbage Potato "Kitaakari" launched in November 2008 is today on January 21st ( Tree), so I tried it together with "Ghana Milk Chocolate Pie" (100 yen including tax) and "Ghana Milk Chocolate Shake" (210 yen including tax) at the same time.

Details are as below.
Lotteria releases a new menu "potato" Matilda "for whole potatoes
Lotteria, selling pie and shake using "Ghana milk chocolate"

Focusing on the fact that "potatoes" have a higher season such as higher sugar content for a certain period of time than freshly picked fish, this time it is time to release French fries using the variety "Matilda" to eat It is said that it has arrived. Although it is a brand varieties born in Sweden with bright yellow features, it is why "Matilda" makes foreign beautiful older sister pretty, but decided to check on what kind of taste it is.

Pop that was out in the shop. As a "commitment set", it seems that it is positioned as a set made with exquisite hamburgers, stuck to ordinary potatoes.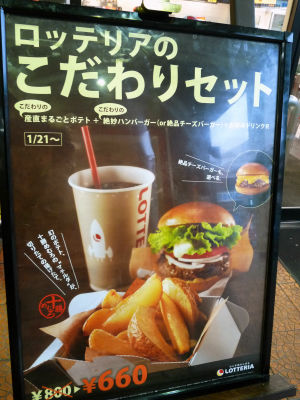 It should be a text that appeals to deliciousness, but because the name of the product is a person's name, I feel somewhat obediently not happy.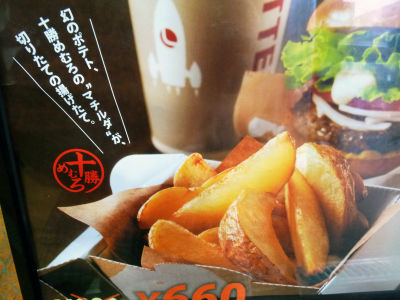 This is a poster in the shop. Explanation of the varieties "Matilda" that can be harvested only in Tokachi Murouro is described in detail.



The posters of "Ghana milk chocolate pie" and "Ghana milk chocolate shake" were decorated with heart motifs. Is it because Valentine is still close?



When making a set, it is possible to change the usual potatoes at "normal price" to "whole potato potato" Matilda ".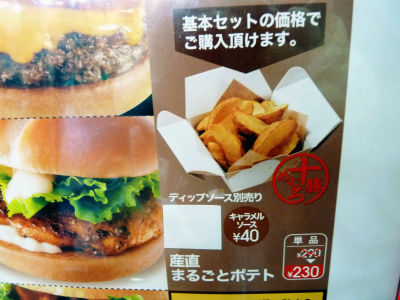 I took it home and decided to eat it. First of all, from "Whole potato" Matilda ". It is not cooked with salt, the natural crude salt of Ishikawa Prefecture · OuchuchoThe first sea of ​​the Sea of ​​Japan"Pouch is attached.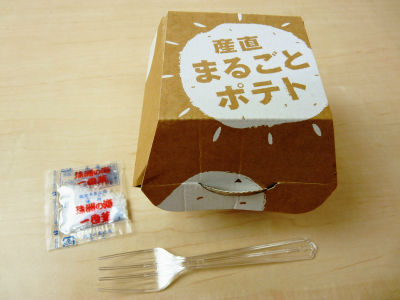 I sprinkle with salt. Potato's skin and surface are firmly lifted and the inside is moist. When the sweetness of the potato itself is caught it gradually comes out. Even if it is served with Moss Burger or Freshness Burger, it is finished to a level that does not cause discomfort, and even if you eat potato alone, it seems to be satisfactory enough.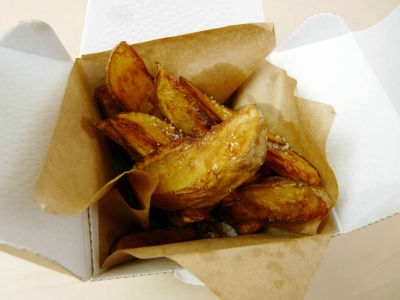 Next is "Ghana milk chocolate pie". The package is made exactly like a plate chocolate one.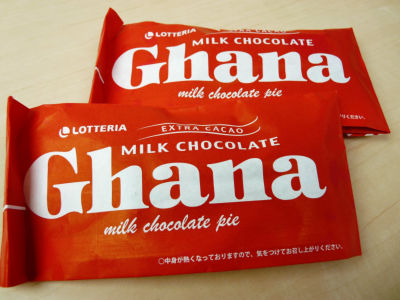 When I cut it in half, cream and cream overflowed. The outer pie is fried and it is slightly salty, so it is a good accent for the cream inside. Sweetness is moderate and easy to eat, but the presence of chocolate is slightly weak, so it may be good if a little more richness was added.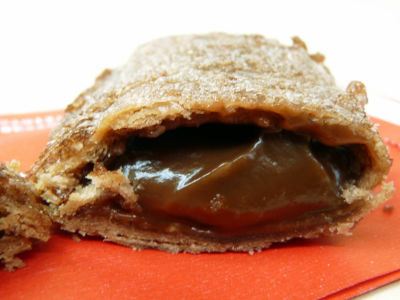 Finally "Ghana milk chocolate shake".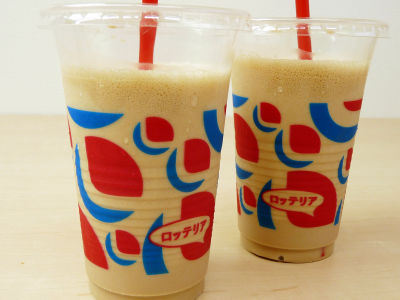 The milk flavor of Ghana milk chocolate has been extruded all over and tastes like caramel rather than chocolate taste. Because it suppresses sweetness, it will drink plenty. I think it is a chocolate taste and drink it when it is drunk, but it is balanced as a shake.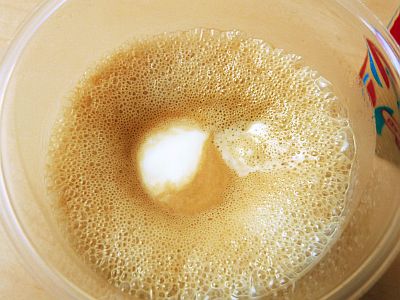 All three types were neatly completed, but in particular "Fresh whole potato" Matilda "" was fairly complete, such as saying "delicious" to a tasteful editorial staff. It may be perfect for satisfying the desire to easily eat delicious potatoes.