There are also versions with increased collagen, spherical jelly with alcohol for cocktail "Cocktail Ball"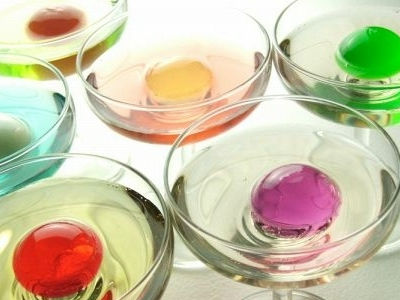 Jelly with alcohol / collagen for cocktail "Cocktail Ball" was released today on Thursday, January 14th. Normally, cocktails are made by dividing base liquor with tonic water, etc, but this product itself is based on tequila and vodka based on various flavors, so pouring jelly and favorite drinks You can make a cocktail with.

Although it is an eye-catching product only by appearance, "collagen up version" containing a lot of collagen is also available, considering women who drink alcohol. Also non-alcoholic items are prepared, so that people who can not drink at all can enjoy it.

Details are as below.Selling new sense of alcohol, including collagen, cocktail ball | V8 Co., Ltd.

There are six kinds of taste, "strawberries" based on tequila, "melon", "giant peak", and vodka base "screwdriver", "yoghurt", "cassis orange", and the alcohol degree is "25%" You can choose from 3 levels of "7%" and "non alcohol".

According to the description on the site, it seems to take out jelly filled in rubber with a cutter or the like. There is no combination of jelly and drink, which is particularly recommended, and comments that you want us to use it freely are included.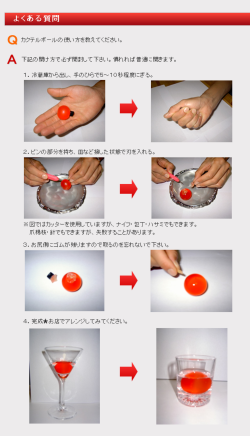 Since purchasing can be done from the site, it may be good to use it for creating a topic for a small home drink.