As the digital camera with shock resistance performance, the world's thinnest 19.9 mm "EXILIM G" series "EX-G 1" is newly introduced from Casio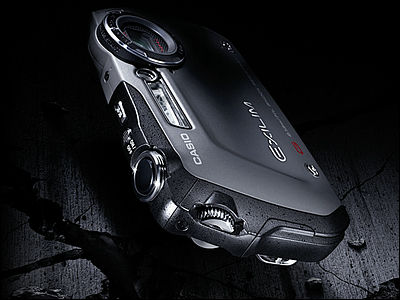 As a digital camera with shock resistance performance, it is a thin form of 19.9 mm (excluding protrusions) of the world's thinnest (as of January 14, 2010), clears a drop test of 2.13 m in height, and at a depth of 3 m at a depth of 3 m It can be used continuously for about 60 minutes, the camera can be washed directly with water flow, dustproof performance equivalent to JIS / IEC dustproof protection grade 6 (IP 6X) to prevent dust penetration, low temperature of minus 10 ℃ This "EXILIM G" series, "EX - G1BK" (black) and "EX - G1RD" (red) are available for cameras that can shorten battery life compared with normal temperature even in the environment.

It is a model already announced in the United States in November 2009, but it is up to the fact that it also appeared to Japan. It is quite a powerful digital camera and it may be for those who do not care about digital camera carefully and for people who like "G - SHOCK".

Details are as below.
The world's thinnest digital camera with shock resistance - 2010 - News release - CASIO

The world's thinnest digital camera with shock resistance - 2010 - News release - CASIO

Casio Digital Camera EXILIM | EX-G1

EXILIM G special site

The release date is January 29 (Friday), and the estimated market price is around 40,000 yen. The number of effective pixels is 120,100,000 pixels, adopting a double structure of a stainless steel outer body that can receive shock and a waterproof inner body made of polycarbonate reinforced with glass fiber that absorbs shock, it protects the side of the body close to the shutter The resin cover to be used, the resin lens ring around the lens, the strap holder made of zinc die cast, etc. are designed toughness specification to relax the impact and protect the body.

EX-G1BK on the left (when the protector is attached), EX-G1RD on the right (when wearing the protector)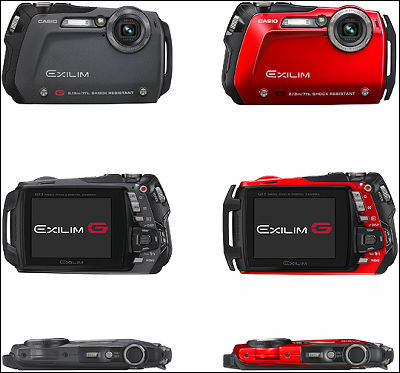 When not wearing a protector this looks like this




When fitted with a protector. You can see that a protector like a bar is attached on the right side facing the image.




EX-G1RD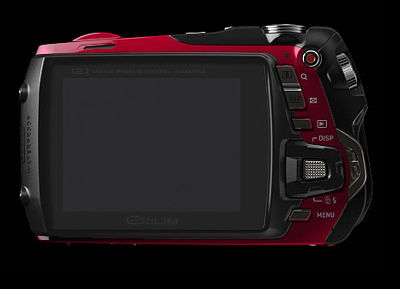 EX-G 1 BK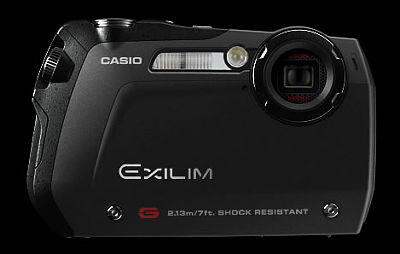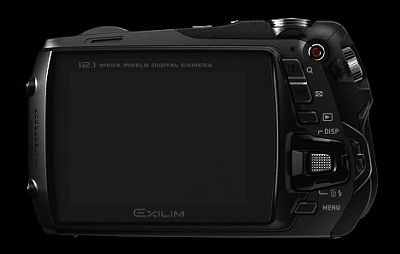 Features are as follows.

◆ Exterior
· Stainless steel outer body to receive external shock
· Polycarbonate cover that absorbs shock to the side of the body close to the shutter
· Zinc die-cast strap holder designed to strengthen against impact
· Rotary lock that closes the slot cover of the external memory tightly
· Two removable protectors to relieve impact are included

Internal structure
· Waterproof inner body made of polycarbonate reinforced with glass fiber
· Adopt buckle lock system to reduce shock by reducing screws that fix the inner body
· Speakers and microphones that adopt a waterproof filter that does not allow water to enter

◆ Lens part
· Resin lens ring to relax shock applied to lens circumference
· Tempered glass lens cover with multi coating that prevents light reflection and water repellent treatment
· Elastomer lens mount with flexibility to impact
High damping material that absorbs external shocks and protects the lens unit

◆ LCD monitor section
· Protect liquid crystal against water pressure and shock Acrylic plate 1.5 times thicker than before
- Attach a resin mount that alleviates the impact around the LCD monitor

For more detailed specificationsThis PDF fileIt can be confirmed from.