A movie that can cross over a horribly dangerous boarded bridge that has been active for many years by car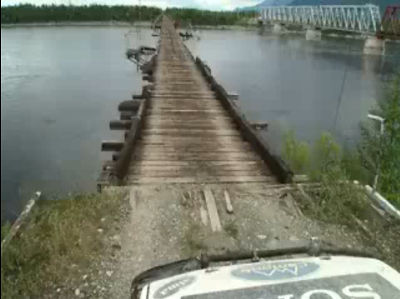 Russia is in SiberiaVitim RiverIt is a movie that the car can cross the 570-meter terribly dangerous boarded bridge over there. Because it is the bridge width of the car width, it is quite tense and it makes me feel long.

Details are as below.
Never never started. I can see the opposite shore far away.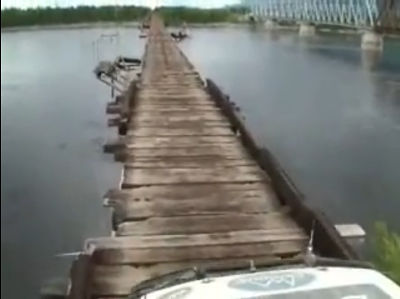 The structure of the board attached to the bridge is changed from the middle. worry.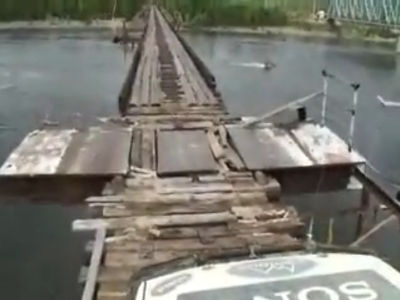 A little after. It is about 3 minutes, but it will be fairly long time.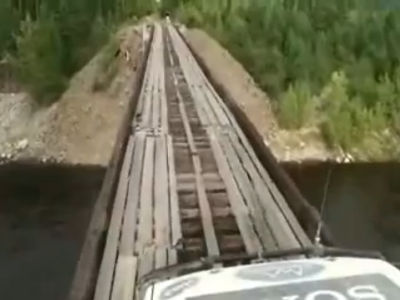 I managed to cross over safely. Click here for the movie playback.
YouTube - Ridiculously dangerous Siberian bridge