The mistress of Henry II of France, who died of poisoning with a spiritual drug "Ericsler of the Gold" to keep youthfulness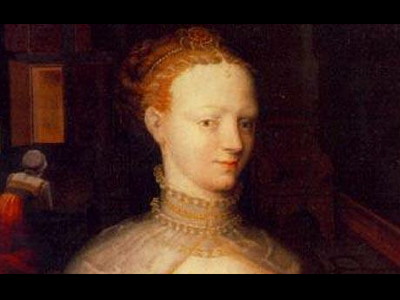 More than the achievement as French kingCatherine de MedicisKnown as her husband, he tends to be treated as a supporting role in historyHenry II(1519-1559), but since my teenage years before marriage I was a tutorDiane De Poitiers(1499 - 1566), and it is said that he was in love affair and was incompatible with Queen.

Although his mistress Dianne was 20 years old older than Henry II, he was known for his youthful appearance at the same age and white skin like pottery, but Diane was drinking for beauty With gold chlorideDiethyletherConsisting ofElixirWas eventually revealed by the latest digging investigation that he caused poisoning death.

Details are as below.French king's mistress poisoned by gold elixir - Telegraph

Diane, who was presumed to be a tutor at the age of 32 at the age of 12 and assumed to have become a mistress after about seven years from the court in the later years who was in his sixties, is the same as when he was 30 years old Beauty, the skin is as white as snow. " As a woman of the court at the time it was rare and outdoor faction, he seems to have kept the figure shape by swimming everyday in rivers near horseback riding, hunting and living castle. But the secret of its beauty was Elixir of gold who was drinking every day than anything else. This is because gold chlorideDiethyletherIt was a yellow liquid that was melted in the same way as a spirit with spider webs, earthworms, egg eggs and scorpion oil, as selling medicine at the time as an immortal spirit.

The latest excavations by French scientists have revealed that addiction caused by this anti-aging drug is the cause of her death. The results of this surveyBritish Medical JournalIt is published in the magazine.

Three scientists excavated the remains of Dianne last year and confirmed that the shape of the jaw bone is perfectly matched with the portrait and that the marks of fractures remaining in the leg bone are consistent with the record of the accident during horse riding .

Portrait of Dianne de Poitiers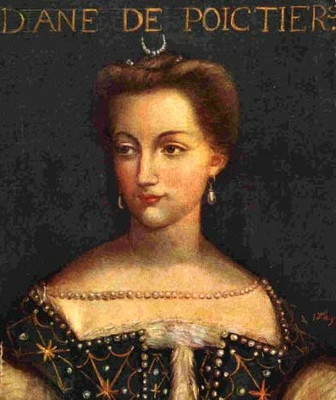 Dianne spent his later yearsDruhNearbyAnne CastleHer hair is kept in her. Scientists analyzed this hair and discovered that it contained 500 times as much gold as normal human hair, and also detected mercury used as a gold spirit as a "purifying agent".

Because Diane is not a queen but wearing a crown, the possibility of contamination by jewelry can be excluded.

Normally Philippe Charlier, a scientist working at a hospital dead body in a Paris city hospital, together with his colleague Joel Poupon, identified Diane in the Normandy cemetery excavated last year.

"Her hair is much thinner than usual, which is chronicGold addictionIt is a secondary effect of Mr. Charlier. "Gold addiction brings white skin (due to anemia), brittle, delicate hair, bones and teeth, she should have been extremely frailty just before the death"

After death of Henri II, Diane was expelled from the court by his wife Catherine de Medicis and moved to Anne Castle, who was awarded to Henry II. After being deceased in 1566, it was buried in the chapel built in the castle, but its tomb was revealed at the time of the French Revolution and the remains were thrown to the cemetery outside the castle wall. It is this joint cemetery excavated this time, and the remains that were identified as those of Diane will be placed in her original tomb next year.
in Note, Posted by darkhorse_log