The movie "Mai Mai Shinko and the Million of the Millennium" in Laputa Asagaya screened a late show from today, greetings of stakeholders and visitors gifts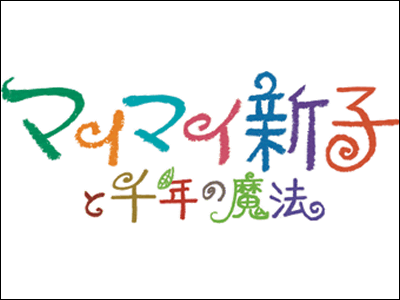 "Macross F for theatrical version - Itzwari no Utahime"Same as November 21 (Saturday) since the road show show nationwide"Mai Mai Shinko and Million of a Millennium". People who viewed it are high,Signature activities seeking survival of the screeningAlthough it is done, many theaters finished the screening on December 11th and December 18th, and in theaters where screenings have not yet begun, we already watch movies in the Kinki area and the Chukyo area I can not do that.

Also in Tokyo, Shinjuku Piccadilly on 17th December, Warner · Mycal · Cinemas Itabashi and Warner · Mycal · Cinemas Musashino Mu have finished the screening on December 18,Director Kobuchi SusumuTheir activities were fulfilled and it was decided to show the late show in Laputa Asagaya for 8 days from Saturday, December 19th to Saturday, December 26th.

Visitors gifts are prepared on the day, and greetings of officials are said to be held. Also, it seems that admission tickets with serial numbers will be released from 10:15 in the morning to be screened in a small theater.

Details are as below.
"Mai Mai Shinko and the Mill of the Millennium" Official website (2009 released movie)
http://www.mai-mai.jp/

Mai Mai Shinko and Million of the Millennium / Laputa Asagaya

The work is an animated movie made by the Akutagawa prize writer Nobuko Takagi's novel "Mai Mai Shinko". There are also favorable performances of Fukuda Mayuko and others who faithfully reproduce Hofu in the Showa period as the stage and play the voice, and the evaluation from the person who saw it is a very high work. However, the number of screenings declined sharply after the second week, people continued to be shown only once in the morning at many screening theaters, and can not be seen. In this situation, Keisuke Hirota, a freelance writer who highly appreciates the work, got upSignature activities seeking survival of the screeningWe did, but in most theaters including Shinjuku, the screening has ended by December 18th.

Meanwhile, in Laputa Asagaya, in response to the voice saying "You can watch it as a late show", in the 8-day period from December 19 (Saturday) until December 26 (Saturday), "Mai Mai Shinkai and Millionen's Magic "We will screen the late show. To the visitors, original art cards of Mae Mai Shinko are gifted, and after the screening, greetings of stakeholders are to be held. Director Mr. Susumu Katabuchi on December 19, executive producer Shuzo Maruta on 20th, Mr. Nobuyoshi Uehara of art director on January 21, Mr. Kiyohiro Kiyohi of Hatsue branch (Grandpa's grandmother) on February 22, Directed Kunio Kosugi, director Kobuchi on 24th, music on 25thMinako "mooki" ObataMr. Katabuchi is scheduled on 26th.

Because it is a late show, the viewing fee is 1300 yen in general, senior · student 1000 yen, membership 800 yen. Since it is a service day on Wednesday it will be 1,000 yen uniform. In addition, since the admission ticket with a numbered number is scheduled to be released from 10:15 in the morning, a person holding an advance ticket must also exchange the ticket at the window at that day. Laputa Asagaya is a small theater with 50 seats in all, so please do not miss those who think "I want to see my new child" on this occasion.