Brawl with supermarket with salami and cheese as weapons, 2 people send to hospital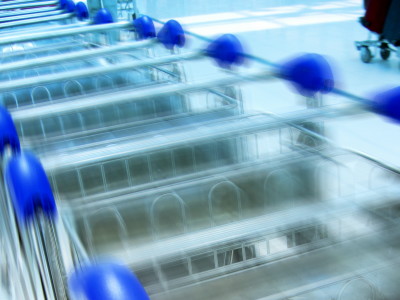 In Japan it is called December when the teacher also runs, but in Europe and the US it is also a shopping rush before Christmas, and it seems that battle between shoppers who are eyeing on live horse racing is spreading in various places in various places.

In the German supermarket, the 74-year old male, the 35-year-old woman, the 24-year-old brother, the 53-year old mother's coalition fought together the carts and gathered a sharp mass of Parmesan cheese like a blouse and a sharp salami Two people were injured while entering a heavy fight against a weapon, and the end came to a situation like a comedy movie in which the police intervened.

Details are as below.Salami battle in supermarket leaves Germans in hospital - Telegraph

The stage of the fight was the fierce urban warfare between the Allied forces and the German Army at the end of World War IIBattle of Aachen) Was also unveiled, the city of Western Germany, famousAachen. On Saturday 12th December 2009 (Saturday), when a 74 - year - old pensioner and a 35 - year - old woman reached out to the same shopping cart at a cart store outside the supermarket, the fire was cut.

A 74 - year - old man cut off his cart from the hand of a 35 - year - old woman, and a 24 - year - old brother of a woman broke into it and knocked down a man. My sister and sisters seemed to have pushed the cart with a 53 - year - old mother and entered the supermarket, but older men who were knocked down to the ground also woke up for a while and chased three people to the cheese department.

A 74 - year - old man who caught up was attacking a 53 - year - old mother 's attack swaying a sharp Parmesan cheese lump, which is also about 1.8 kg, and hitting a 24 - year - old brother with a salami like a blunt instrument. In addition, I threw off my 53 - year - old mother and injured his head against a glass counter.

Even if you call a salami, there are things like clubs that are big things you do not cut, so you can become a murderous enough.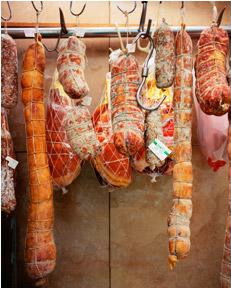 ※ It is an image image

A 53 - year - old mother picked up a chase of hard, heavy, sharp Parmesan cheese picked up to pursue the follower. I feel dangerous than salami.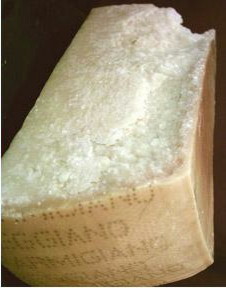 ※ It is an image image

The police rushed to pick up the brawl, which two were not revealed, but two of the parties were said to have been treated at the hospital because of mildness. Moreover, the shopping cart which became the origin of thing is undamaged.

The police spokesman said that the shopping cart of the supermarket was exhausted due to Saturday's shopping rush two weeks before Christmas, and the customers who entered the store say "the tension was rising."
in Note, Posted by darkhorse_log