A 13 - year - old boy is quarreling about the game and stabbing his 16 - year - old brother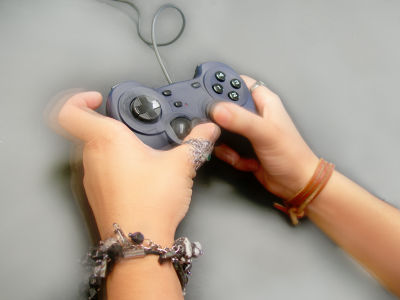 In Pennsylvania, a 13 - year - old boy stabbed his 16 - year - old brother stabbed. Apparently the cause seems to be an argument about a video game.

Details are as follows.
6abc.com: Brother Kills Brother in Video Game Dispute

The incident occurred on Sunday. A 13 - year - old boy, Jahmir Ricks, quarreled with a 16 - year - old brother Antwan Ricks about video games, and he seems to have stabbed the Antwan twice with a steak knife. Since the wound had reached the heart and lungs, he died. After that, police took Jahmir crying and said that he took. It seems that her mother was in a state of hysteria so much.

According to the head of the police headquarters, it is not an accident that occurred while imitating the game. He seems to be tried on first grade homicide just like an adult.Real online killing bad users in online RPGThere was also a case called "I do not want to heat up too much ...".
in Note, Posted by logc_nt