Expansion of service area of ​​"UQ WiMAX" realizing downlink maximum of 40 Mbps accelerated, maintenance to be available indoors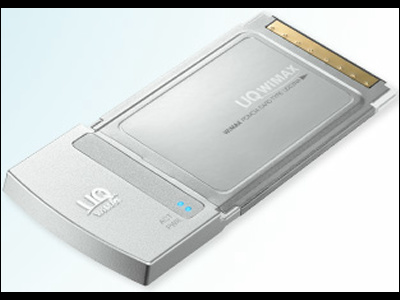 UQ Communications, which provides the next generation high-speed communication service "UQ WiMAX" that achieves downlink maximum of 40 Mbps and uplink maximum of 10 Mbps,We announced in October that we intend to expand the usable area ahead of schedule two and a half years ahead and improve it all at onceAs of November, it became clear that the maintenance of the area is being done at a pace of 1.5 times the planned.

Also, UQ WiMAX, which had a weak impression of communication in the building etc., that maintenance will be done so that it can be used even indoors.

Details are as below.
UQ Communications Co., Ltd. | About advance schedule of WiMAX service area improvement

According to this release, it seems that the WiMAX outdoor base station license acquired by UQ Communications has reached 5100 stations as of November 20th. This largely exceeded the 4000 bureau that was scheduled to open by the end of 2009, and at the end of 2009, 6000 stations, 1.5 times the initial schedule, will be opened.

In addition, by utilizing ultra-small base stations and indoor repeaters, we are also planning to develop an indoor area that is a weak point of UQ WiMAX.

Incidentally, the area where the "UQ WiMAX" service is currently deployed includes Sapporo City, Sendai City, Sendai City, Kanazawa City, Shizuoka City, Okayama which base stations are partly open, including the metropolitan area, Keihanshin, Nagoya, Hiroshima and Fukuoka It is 262 municipalities in 35 prefectures including Municipal Government, Takamatsu City, Matsuyama City, Kitakyushu City, Kumamoto City, and it is said that it will announce to the effect that it will be available at the stage when the available area of ​​each municipality is fully enriched .

According to the number of contractors announced by the Telecommunications Carriers Association (TCA), three months have passed since the official service startedUQ WiMAX users at the end of September will stay at 21,700 peopleAs such, it is not always a smooth start.
in Mobile, Posted by darkhorse_log