The mail from Steve Jobs was short and concise easily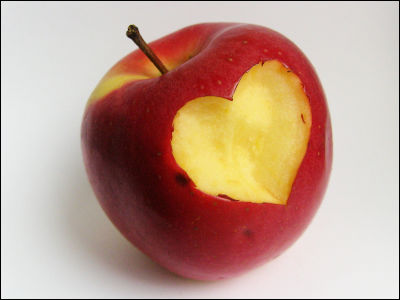 As a co-founder of Apple Computer, an annual salary of 1 dollar "CEO with the lowest salary in the world"Steve Jobs. His legend that revolutionized the world of personal computing with epoch-making products such as iMac and iPod does not know where to stay.

Previously, at GIGAZINEI sent a product e-mail complaint mail to Jobs and there was a telephone from my officeI tell you the news, "E-mail comes from Apple and something and Jobs" is one such legend. However, the mail was a surprisingly brief text.

Details are below.
Steve Jobs is a man of a few words | NetworkWorld.com Community

I received the e-mail that seems to be from Jobs, shareware of iPod extract music data "iPodRip (nowIRipWe are developing ")The Little App FactoryJohn Debaud. IPodRip is a classic software that has been downloaded over 5 million times as an iPod recovery software since it was announced in 2003, but "iPod" that is included in software name one day infringes Apple's trademark right I got a warning email from Apple 's Legal Department.

Mr. John who thought that it would not be much anything sent a polite email to Jobs like this.

Mr. Jobs.

My name is John Debaud. He is a co-founder of The Little App Factory, a small software company for Mac, is a user of your company's products for years and is also a shareholder of your company. I do not know if you know me or not, but recently we have contacted you to change the name as the name of our software violates your rights from your company's lawyer's office.

This is self-explanatory, but there is no intention of damaging your company to the name of our product. We have been developing software that will be useful to users of your products for many years and have been contributing to your company for a considerable time. Indeed since 2004 we have been recommending our software to your users from your user support and store staff and we were convinced that we are doing the right thing.

I spent a lot of time on our products and cultivated them carefully. Please, I would like to ask for your help to save us from this situation. Our goal is to develop software that can satisfy all users as much as possible. I myself recently dropped out of college and was going to work hard in this industry, and for me that was always longing for me. If you can extend your hands, there is nothing I'm happy about.

John Debau
On the other hand, there was a reply that seems to be from Jobs, but it was short as follows.

You can change the name of the application. You do not have to be that serious.

Steve

Send from iPhone
"RIP" is an abbreviation, meaning "Rest In Peace", and "iPodRip" may be accepted as "Farewell iPod", so the legal department may have reacted excessively.

Also,The port of FireWire 400 disappeared from the MacBook in the model change of October 2008Even when I respond to inquiries from users, I am sending short mails.

October 16, 2008 10: 06

To Steve

I've been using Apple's products for many years, but if my friend asked me if I should buy a new MacBook, then I have no choice but to answer "no". Because there is no FireWire port. I always suggested to my friends that "Mac can easily edit the movie with a digital video camera connected", but I will recommend Sony or Dell's laptop from now on. It's cheaper to have a FireWire port, which will help everyone.

From David ***
Response to this:

October 16, 2008 13:21

Most recent digital video cameras are connected by USB2.0.

Steve
Both are very concise, if anything, a blatant text, but maybe it makes me think that it is likely that this is due to sending quite a few emails everyday everyday Jobs' talent It may be one.
in Note, Posted by darkhorse_log