Best 10 events happened on the net "The most influential event" 10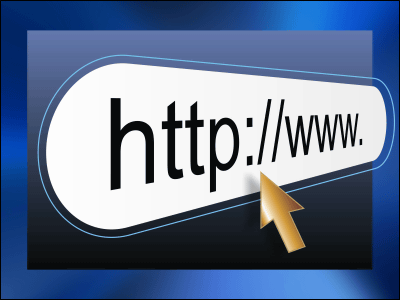 In the next month and a few days we will tell the end of 2009, but among the events that happened on the Internet during the decade from 2000 to 2009, the 10 most influential events were selected.

We also ranked services that we realized by dramatically improving line speed and computer processing capacity compared to 10 years ago.

Details are as below.
Welcome to the Webby Awards

According to "The International Academy of Digital Arts and Sciences (IADAS)" which was founded in 1996, which is the dawn of the Internet, and consists of 650 web experts, business people, creative people, Among the events that occurred on the Internet during the decade from 2000 to 2009, the ten events with the greatest influence are as follows.

· Expansion of community site "Craigslist" (2000)
Information exchange site which was founded in 1995 and has various information on each city such as real estate information and recruitment information "Craigslist」Expanded the target area besides San Francisco this year. It is now an extraordinary huge site with access to more than 2 billion page views each month, ranking 22nd in the global website and 8th in the US.

· Start of "Google AdWords" (2000)
In 2000, "Google AdWords launches" started to display advertisement on the search result page related to the content to be promoted. The advertisement fee is charged every click, and it is possible for advertisers with small scale to develop advertisements accurately, because it is easy to set daily budget and change advertisement at any time.

· Online encyclopedia site "Wikipedia" released (2001)
The free online encyclopedia site "Wikipedia" with a sense that became an indispensable presence now was released in 2001. At the end of 2001 when the service started, 20 thousand items were created in 18 languages, such as creating 20 thousand items, and now more than 14 million items are recorded in 271 languages.

· Closure of Napster (2001)
File sharing software using P2P technology "Napster"Napster lost the copyright infringement in 2001. After that, Napster became under umbrella of Roxio, Inc., which is now engaged in music distribution service, but it resulted in the demand of users to share files such as music and video.

· Google's public offering (2004)
In 2004, the sixth year since our foundation in 1998, GoogleIPO (public offering)We did. As a result of this,The initial anticipated $ 3.3 billion (about 293.7 billion yen)It will be about half of$ 1.65 billion (about 146.9 billion yen)And it became a resource to generate powerful services unique to Google such as Gmail, YouTube, Google Earth, Google Maps, Android.

· Explosive popularization of video sharing site (2006)
Due to popularization of broadband, cheap video cameras, Adobe Flash Player 9 and others, the video sharing site "YouTubeThe birth of the official service in December 2005 produced an explosive hit in 2006 and a number of user posted videos have had a wide range of influences from pop culture to political field.

· Public opening of SNS "Facebook" and service launch of "Twitter" founder (2006)
SNS (social networking service) created for American students "Facebook"Was opened to the public and individual users posted" tweets (tweets) ", a communication service where loose connection occurs"Twitter"The founder of the company started service in 2006 as well. In Japan, it is Facebook that takes a closer look at "mixi (mixi)" in recognition, but in the world it is a mainstream service together with Twitter.

· IPhone release (2007)
Apple released the first iPhone in 2007. In addition to selling 500 thousand units in the first week of release, it is estimated that the smartphone which was "preference" for some users so far was shifted to "necessities". Also, in the next 10 years, it seems that one billion people will be expected to use mobile devices as "a way to access the Internet for the first time".

· US presidential election (2008)
The US presidential election held in 2008 was a symbolic one in which the former election campaign was changed by the Internet. Each side has succeeded in procuring funds of unprecedented scale online by making full use of the Internet, and it has become a major turning point of the way of election so far.

· Protest against Iran presidential election using 2009 Twitter (2009)
Citizen protests against hard-line president's reelection were carried out "Twitter" which started in 2006. Messages and photos from Iran were posted on Twitter while the Iranian authorities were trying to stop the reporting of protest actions, demonstrating a powerful effect on censorship.

Since it is an overseas ranking, there are many different circumstances from Japan, but what kind of event will happen in the "next decade" starting from 2010? It is not something like customizing customized ideas in overseas services as it is found in domestic SNS and video sharing sites etc, but purely "services originating in Japan" has a big influence on the world I would like to expect to be ranked in as.