McDonald's will release the "Quarter Pounder · Lettuce & Tomato" on the healthy route, special special coupon for the special price also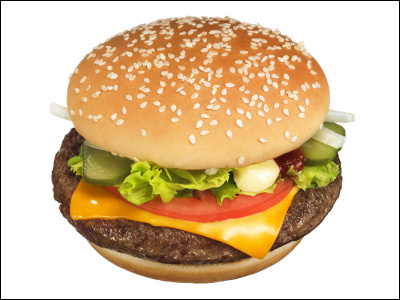 To celebrate the 1st anniversary of the launch of the hamburger "Quarter Pounder" which McDonald's used 2.5 times the usual patty released at the end of last year "Quarter Pounder Lettuce & Tomato"We announced to release the.

Early this month "Quarter Pounder · Bacon & BarbecueAlthough it is McDonald's just launched, it seems to be a healthy line this time.

Also, special coupons commemorating the 1st anniversary of "Quarter Pounder" will be delivered.

Details are as below.
According to the release sent from Japan McDonald's, in commemoration of the first anniversary of Japan's landing of "Quarter Pounder", "Quarter Pounder · Lettuce & Tomato" will be distributed from November 27 (Fri) to mid-December, It is said that it will sell for a limited time at McDonald's. The price is 370 to 390 yen for single item.

"Quarter Pounder" is a hamburger with a high popularity as a "face of McDonald's" side by side with "Big Mac" in the United States. As its name suggests, quarter pounds (about 113 grams) which is about 2.5 times the normal beef patties ) Beef patty as the main character.

And this time "Quarter Pounder · Lettuce & Tomato" is a simple seasoning of ketchup and sweet lemon sauce, it is supposed to be a product that highlighted the deliciousness of vegetable and lettuce, tomato and onion vegetables.

This is "Quarter Pounder · Lettuce & Tomato".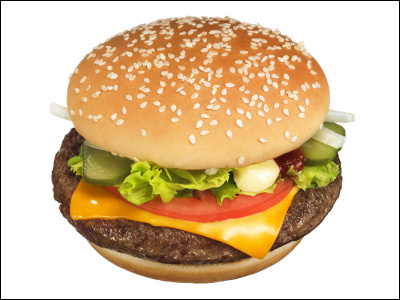 Also, in commemoration of the first anniversary of Japan's landing "Quarter Pounder", special coupons that can purchase the "Quarter Pounder" value set at a special price are said to be delivered on McDonald's mobile phone page, and the contents of the coupon are as follows .

■ First edition
Delivery period
November 20 (Friday) - November 23 (Mon. · Holiday)
Contents
"Quarter Pounder · Cheese" Value Set 500 yen
"Quarter Pounder · Bacon & Barbecue" Value Set 500 yen

■ 2nd bullet
Delivery period
November 27 (Friday) - November 29 (Sunday)
Contents
"Quarter Pounder · Cheese" Value Set 500 yen