Concept coming real! World Premiere of new Honda CB1100 to Tokyo Motor Show 2009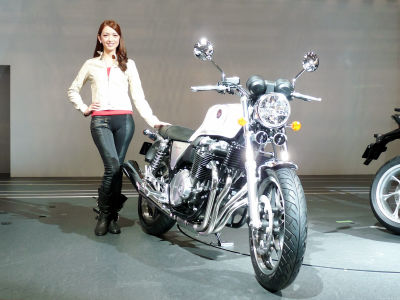 The first Honda CB motorcycle family came out in 1959, and since then the pet name "CB" has been a symbol of high-performance and universality of Honda motorcycles.

Today Honda showed their new CB1100 first in the world at Tokyo Motor Show 2009 now held in Makuhari Messe. This is a commercialization of conceptual model shown in the last Tokyo Motor Show.

The motorcycle was famed for its fresh but nostalgic taste and fans longed for commercialization. At last, the day has come.

Read on for detail.

(Japanese)Honda MOTOR SHOW 2009

Honda booth. For the first time they displayed cars and motorcycles at the same place.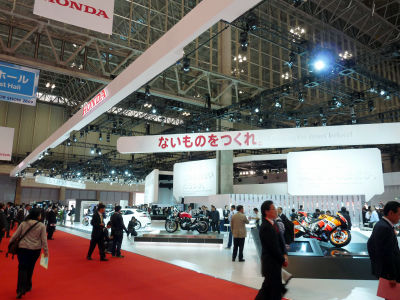 Exhibited on a stage with VFR1200(Dual Clutch ver.) waiting for Japan Premiere.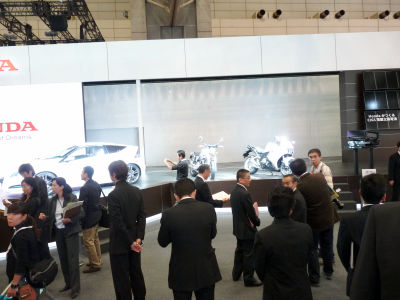 The CB1100. The shape of its tank clearly reminds of their factory racer RCB1000.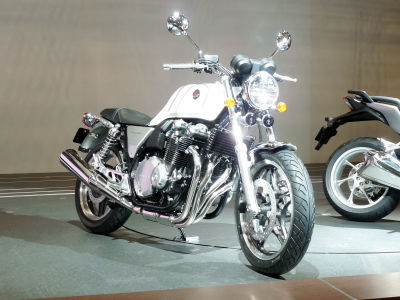 Description panel.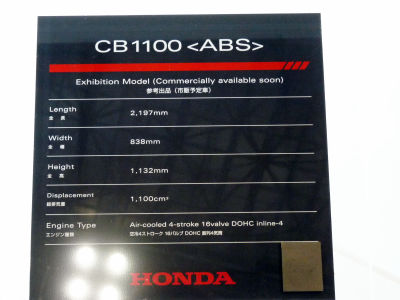 Air-cooled DOHC 1100cc engine. Honda has put great effort to comply exhaust emissions regulation and finally done it.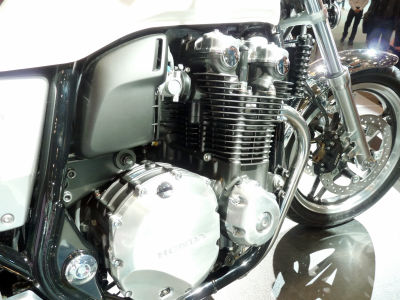 Radiation fin.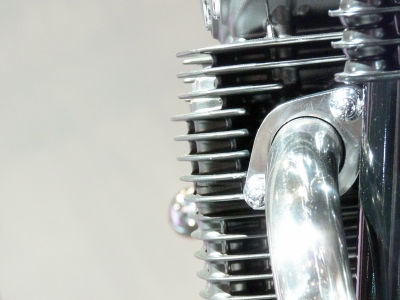 4-into-1 exhaust manifold.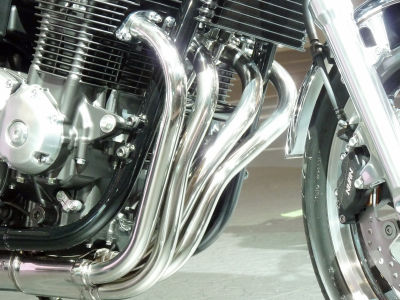 The silencer looks rather fat with catalytic converter.


Double disk brake on a cast wheel.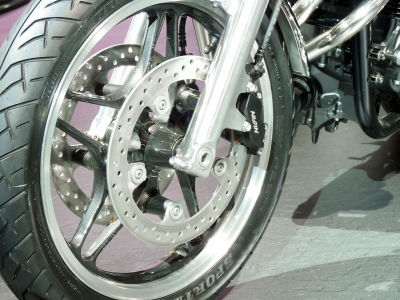 Many parts are chrome-plated to add classical taste to the motorcycle.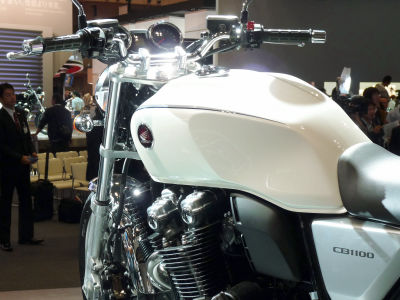 An orthodox cockpit layout.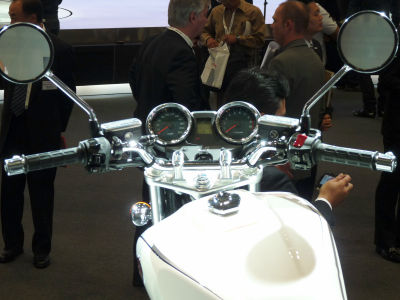 Meters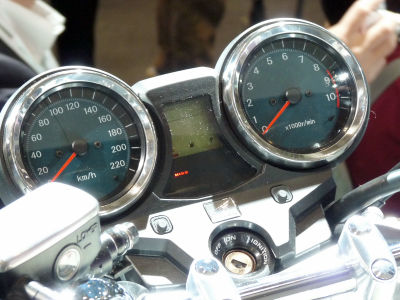 Most press releases had white-colored CB1100, but they also demonstrated a black model. Looks rather slimmer and firmer than the white one.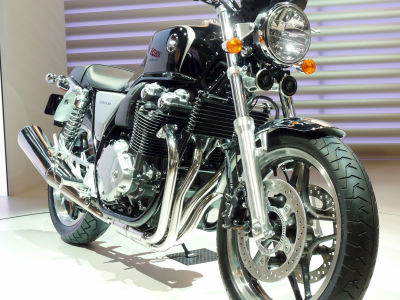 Black tank with white line. A motif frequently seen on classical motorcycles.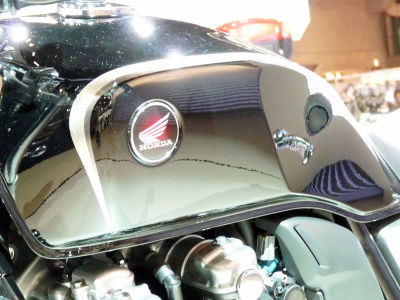 Seems much slimmer from this angle.


As a exhibition model, they brought "CB1100 Customize Concept", the one with special parts and paintings.

Comes with single sheet. black frame and red tank. Colors are from old Honda racers.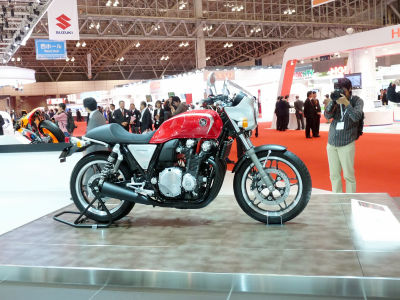 Description.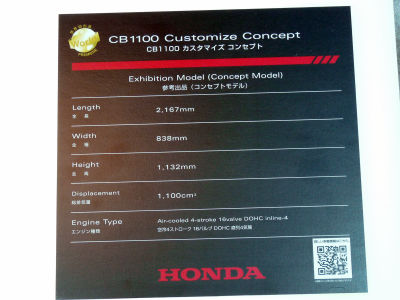 Hope to hear commercialization announcement by the next Tokyo Motor Show.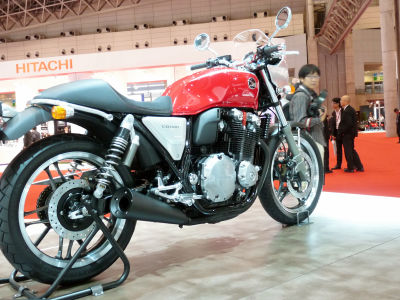 Race footpegs and tapered silencer makes it an antique racer taste.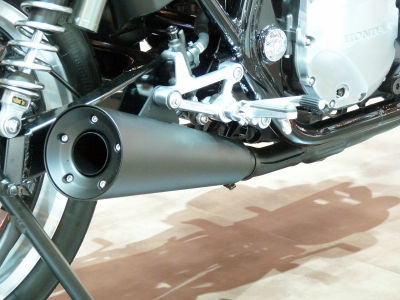 Black frame and exhaust pipes.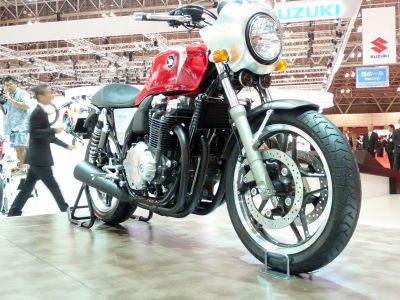 Two 2-into-1 Silencer. Rear suspention has a high pressure reserve tank, different from normal CB1100.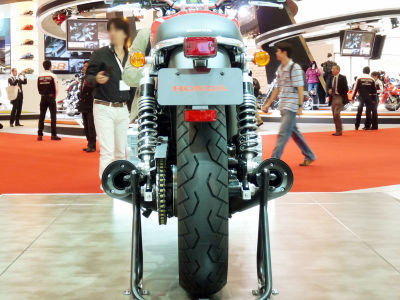 Two kinds of artificial leather are used to reproduce racer-style single sheet.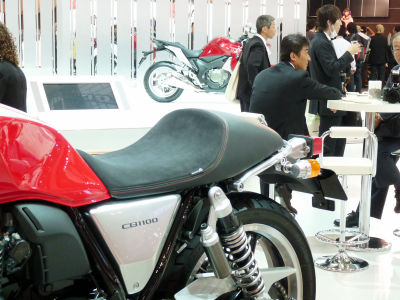 From the back.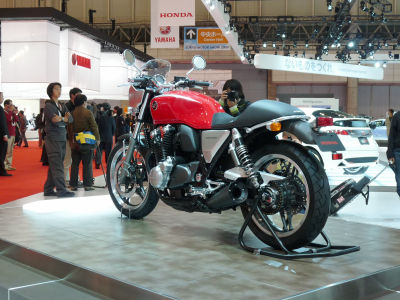 Honda placed their motto "Let's put this concept car on the road!". They made it real with this CB1100.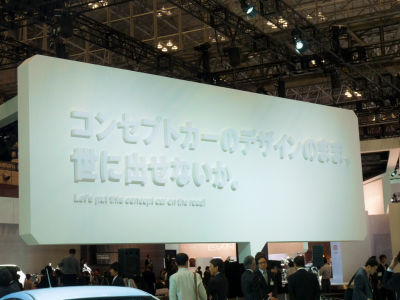 Related Post:
Table of Contents: Tokyo Motor Show 2009 - GIGAZINE