Speaker "fleXpeaker" with durability and flexibility as thin as paper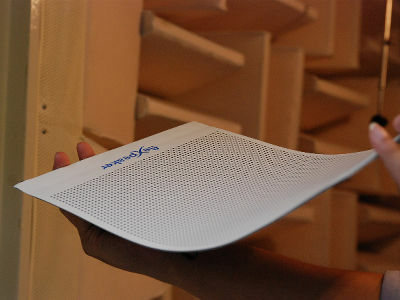 Recently, the thinning of TV and portable audio players is progressing, but it seems that speakers combining durability and flexibility appeared despite the thinness of paper.

Speakers are said to have no sound if there is no depth to some extent, but it is a place to wonder what kind of sound can actually be output.

Details are from the following.
Industrial Technology Research Institute - Feature Story - ITRI paper - thin flexible loudspeaker won Wall Street Journal's Technology Innovation Awards

This is the thinness of the paper Speaker "fleXpeaker"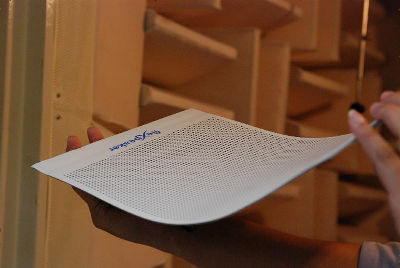 It seems that there is no problem even if bending this much.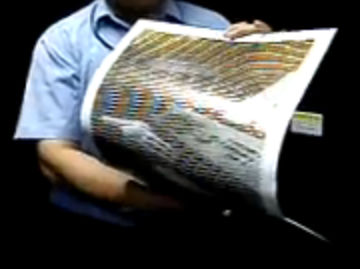 "FleXpeaker" is a technology developed by Taiwan Institute of Industrial Technology (ITRI)It was also selected as "The Wall Street Journal 2009 Technology Innovation Awards" held on September 14That's right. Despite the thickness of about several millimeters, it has flexibility and durability, and it is said that it operates with extremely low power consumption. Although detailed details are not disclosed as to what kind of technology is used, it seems that further thinning of cellular phones, audio players, televisions, etc. is expected using fleXpeaker.

You can see the movie that actually produces sound from the following.
YouTube - Flexpeaker demo, paper 喇叭 Flexible speaker, flexible, flexible electronic, Flexible electronics