Video of King Giddra-like Boat "Lucky Dragon" Breathing Fire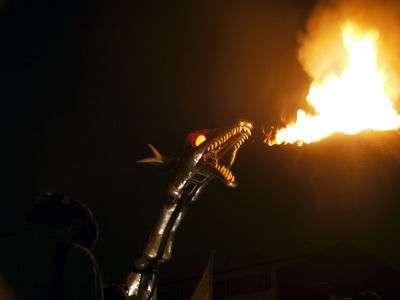 This King Giddra-like monster is actually a boat called "Lucky Dragon" by artist Kenji Yanobe. It was on display alongside the big duckie at municipal event AQUA METROPOLIS OSAKA 2009.

Videos and pics after the cut!
(Japanese)TORAYAN'S GREAT ADVENTURE- AQUA METROPOLIS OSAKA 2009

"Lucky Dragon" with its neck folded.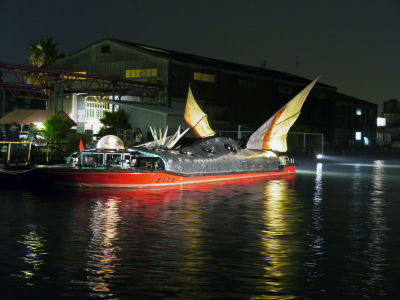 It has bat-like transparent wings.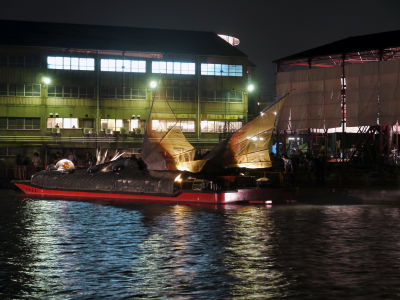 Stretching his neck.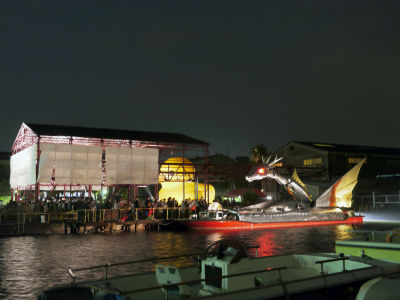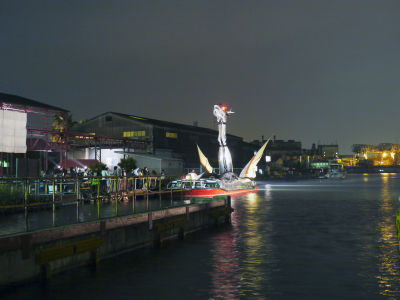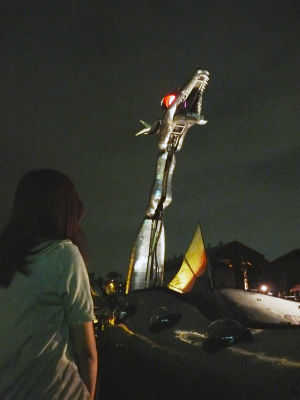 Blasting.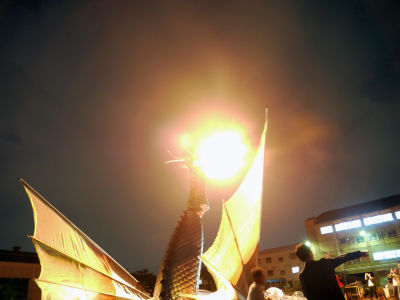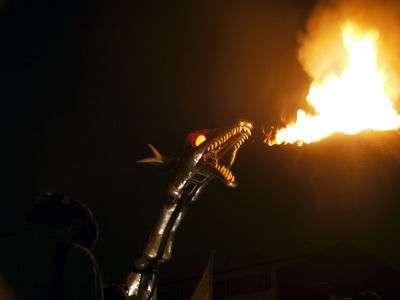 Looks quite menacing with the sharp teeth and glowing red eyes.


Here's a video of it breathing fire.


It also spews water.


Up close, the face looks more like Asian style dragon (like the one in Dragonball).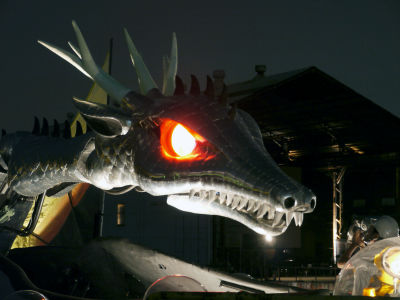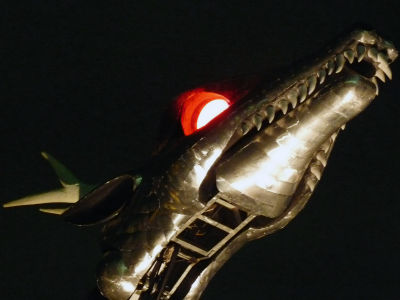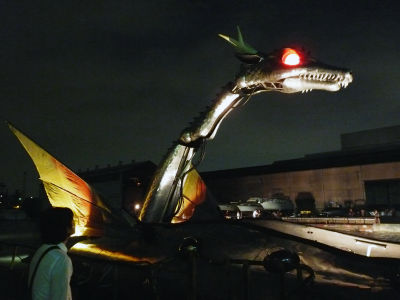 Profile.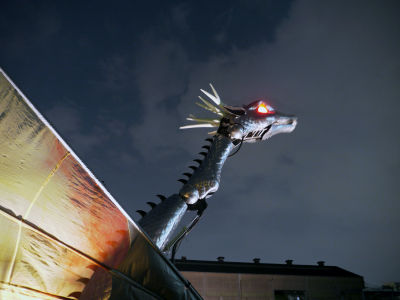 You could feel the heat when it breathe fire.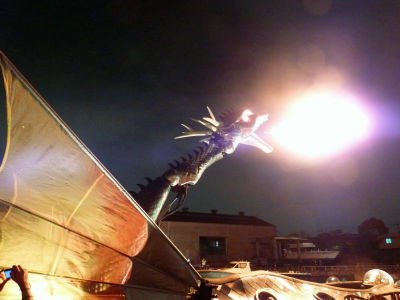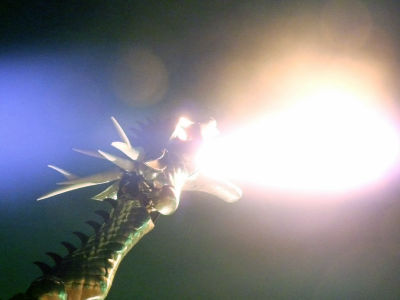 Not gigantic, but maybe the western dragons in fantasy novels will be about this size if they existed.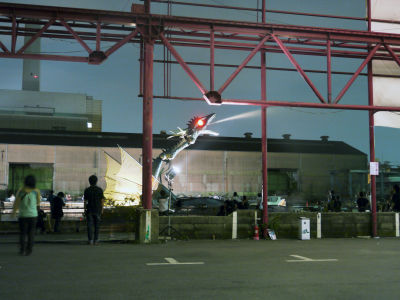 Duckie vs Dragon.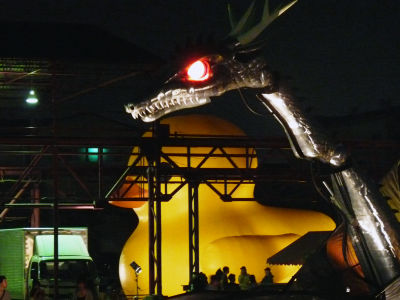 At an abandoned dockyard. Lucky Dragon will make another appearance on October 12 at Hachikenya-hama.