"Inazuma Eleven 2 Threat Invaders Fire / Blizzard" trial version play report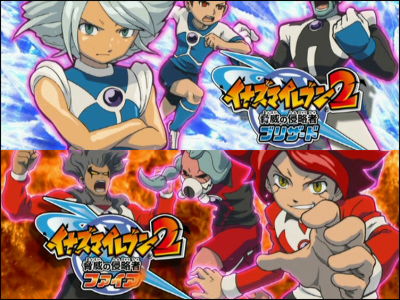 "Tokyo Game Show 2009"I was in a lucky bag that I got at"Professor Layton and the devil's whistle"Nino"Inazuma Eleven 2 Threat Invaders Fire / BlizzardI tried to make a note of the impression of trying each trial version of "below. First from Inazuma Eleven 2.

Since it is still in the stage of trial version, there may be some improvements in future product versions.

First of all, it is from "Inazuma Eleven 2 Threat Invaders Fire / Blizzard".

The impression is from the following.
Inazuma Eleven 2
http://www.inazuma.jp/inazuma2/index.html

◯: Good point

· The view of the world is interesting

Regardless of the soccer game, the flying setup called "fight against the invaders from outer space with the survival of human beings" is fresh. Directions such as techniques are also fancy and it is interesting just to watch. I wanted to watch anime only with this trial version (actuallyAnime is being broadcast). Because there are many flashy directors, it seems that the tempo of the game will be hindered, and directing is unlikely to get in the way. I want you to keep keeping this tempo even if there are lots of gaudy skills as it is in the final stage.

Image showing the world view of Inazuma Eleven 2. Alien members like agent.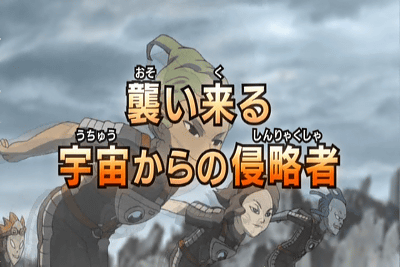 The hero's "Kaido Mamoru" blown away by the flash like a beam. This flash is a ball shot by an alien.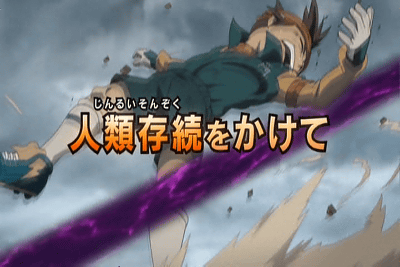 It is difficult to imagine that it is a soccer game with the video so far.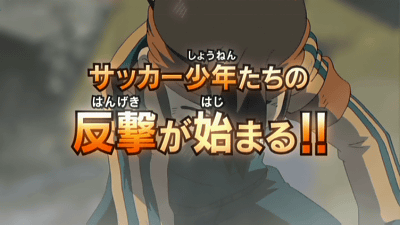 The following characters appeared. Ace striker of the snowy field "Shiro Fukiyuki". It is likely to appear in the direction of Blizzard.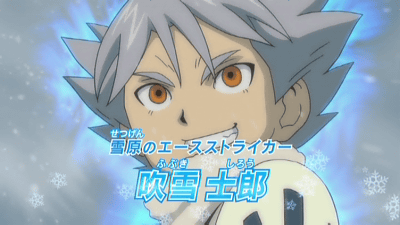 The daughter of Prime Minister "Toshiko Tanako"



Gal strikers of such Kansai dialectors also appeared.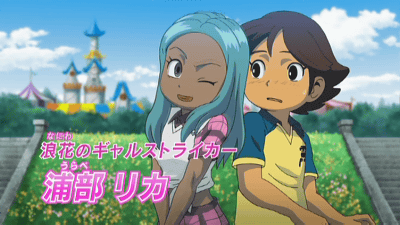 There seems to be some people who look like surfers.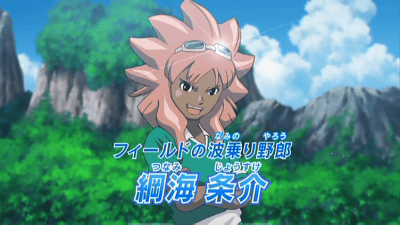 A new keeper crossing the main character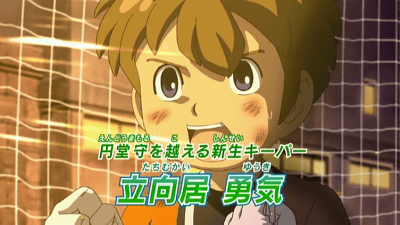 This alien invaded the Earth "Hiroto Kiyama". It is a Japanese-like name though it should be an alien. Is it an school in space that is Alien Gakuen?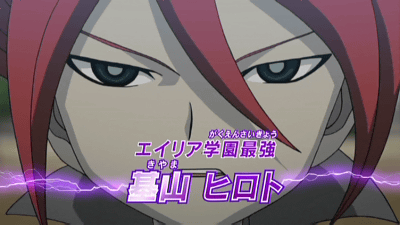 This is "Southern cross cut". A dirty person is burning. Captain Tsubasa is also a pure blue sky.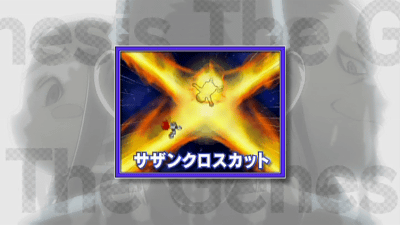 "Rougeous Blade". Is it mistaken for RPG? Or, if you say that Inazuma Eleven itself is a football RPG, there is no problem.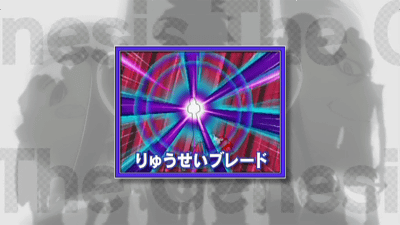 "Eternal blizzard". Come to think of it,Eternal Force BlizzardThere was a thing called "Is it a level comparable to that ...?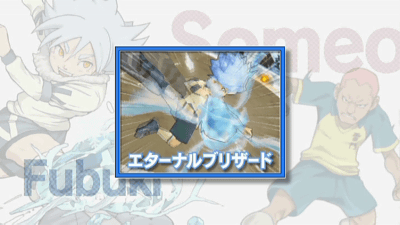 "The Tower". A skill name that seems to come out with Kinnikuman.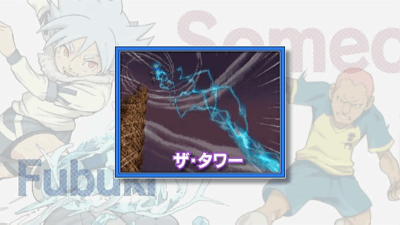 "Emperor Penguin No. 1". Is there a "foul" in this game?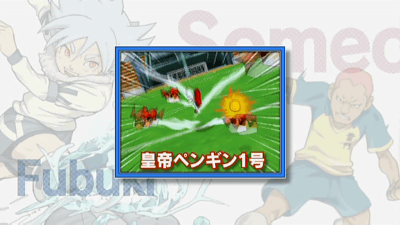 "Mugen the Hand". Numerous huge hands appeared, catching the ball.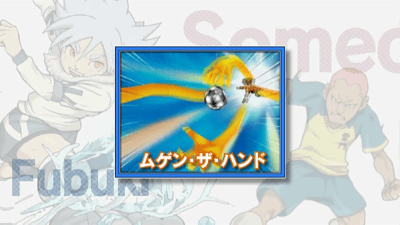 "Drill Smasher". Perfect weapon, or "Tengen Toppa Gurren LagannIt seems like there was a similar scene, but it is a coincidence.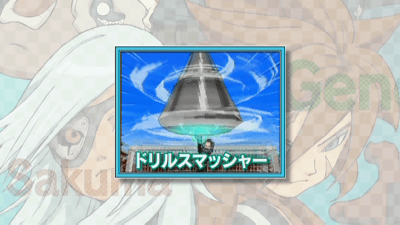 "Battle Storm". There is a flame giant. Almost newStand attack.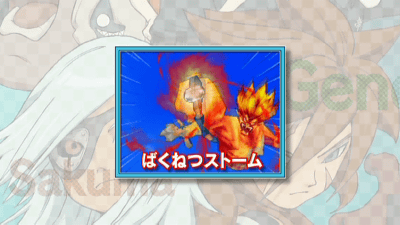 "Butterfly Dream". It is not a story about Tsubasa and Misaki's 'Twin Shoot'.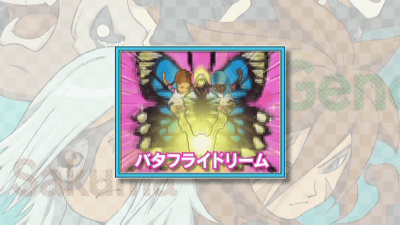 △: Points of concern

· Touch pen operation in game is inconvenient.

Practice is necessary at first to practice character movement and pass with touch pen. Since the sensitivity of the DS body slide is not so good, if you slide it fast, it may not work properly. It seems to be a game that requires a certain degree of quick movement, so it will be too tight at the end.

· The movement of the athlete during the game is cluttered

During the game, only the touch pen is operated, and the movements of the players are relatively slow so that they can be operated with the touch pen properly. I think that there is no choice because there is a possibility that someone who can not go about movement can go out if it makes it any faster, but it may be painful for those who are looking for a fast soccer game.

Although it is still in the stage of the trial version, I am very anxious how good the operability of the product version is improved.

It is main to travel through Japan to defeat Alien Gakuen and collect and cultivate the strongest colleagues.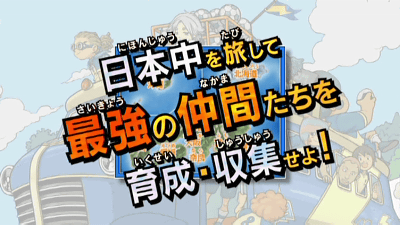 There are more than 1,500 players that can be friends.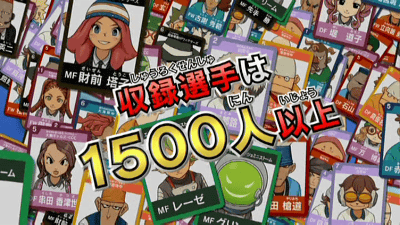 The actual game screen looks something like this. This is where I will depart for the strongest eleven.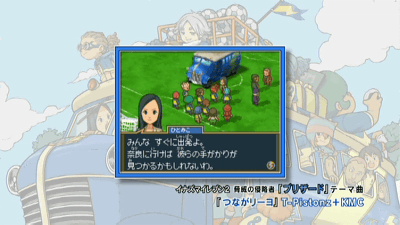 Ground in the snow country.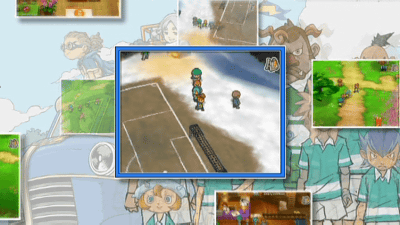 A player 's training screen.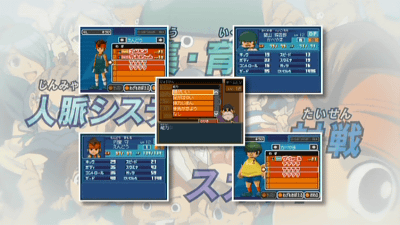 Meeting screen before game.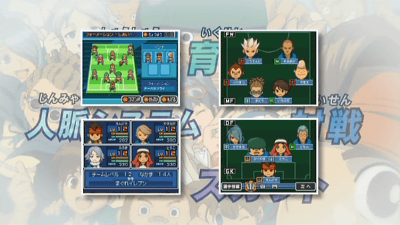 It is possible to play 4 people with the main body and software. It seems to be able to play 4 people in trial version, but is there a strong man who actually arranged 4 pieces at the Tokyo Game Show venue ... ....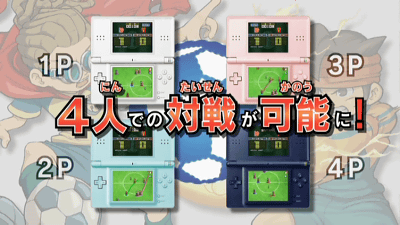 Also, as a frank impression, Inazuma Eleven 2 felt "very good directing".

By the way, this movie is on the official website, so please check it if you are interested.

<つづき>
"Professor Layton and the Devil's Flute" trial version play report - GIGAZINE