Contents of Level Five's Free Giveaway bags - TGS2009

Level Five hands out two kinds of free giveaway "Platinum" of "Diamond" to each audience who played the 10 miutes demo. You will be handed only one of them so you can't see what's in the other bag.

Fortunately we gained both of them so here we gonna show you the contents.

TOKYO GAME SHOW 2009|LEVEL5
http://www.level5.co.jp/vision2009/tgs2009.html

The giveaway bag.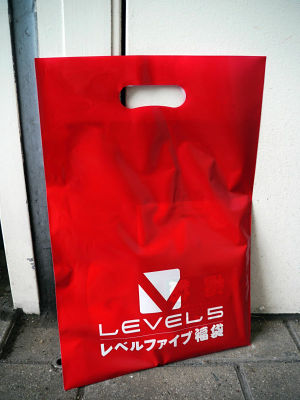 The contents.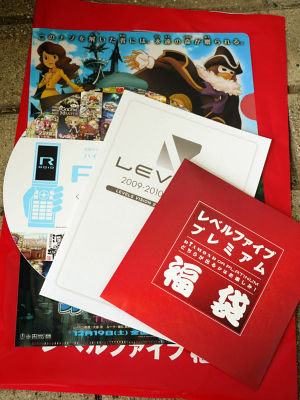 Fortunately we, team of two got different bag.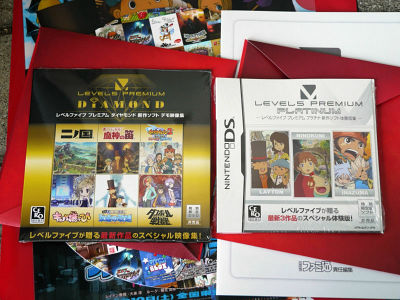 "Level Five Diamond" with assorted trailers of new games from Level Five.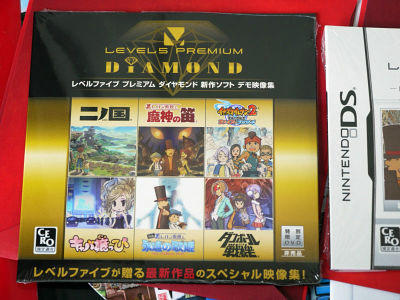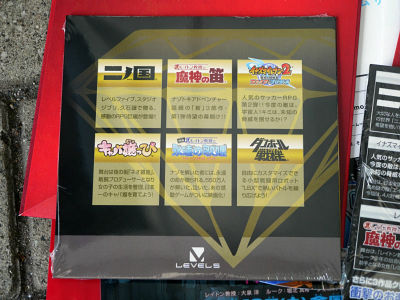 "Level Five Platinum" with game demo of "Layton", "Ninokuni" and "Inazuma"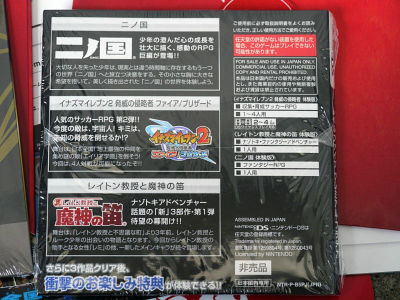 A fan, product description sheet and plastic paper holder were included in both bags.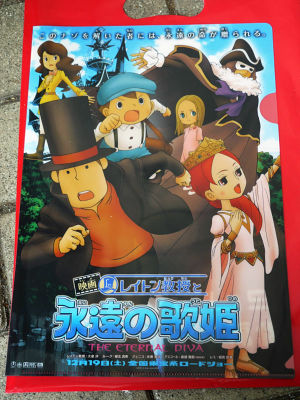 The "diamond" DVD, which conatins latest video footages of "Layton-kyoju to Majin no Fue", "The Another World(Ninokuni)" and "Inazuma Eleven2".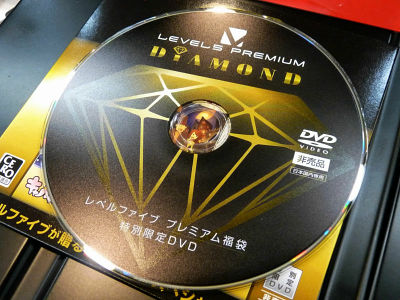 The "Plutinum" Nintendo DS software, with demo version of the games.


The closeup. According to the footage, The Another World(Ninokuni) ROM will be filled with anime video part by Ghibli, which will use up as much as 4 gigabit capacity.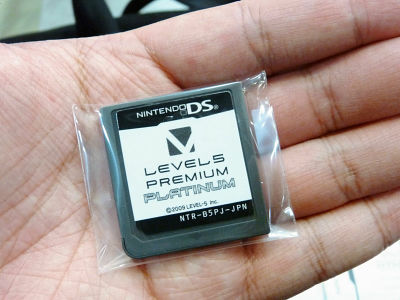 After beating three demos, you will be able to play the special game "Professor Layton's Life in London"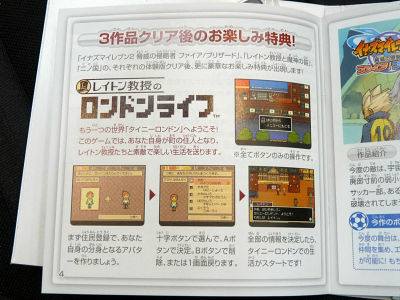 "Inazuma Eleven 2 Kyoui no Shinryakusha" can be multi-played up to four people on demo.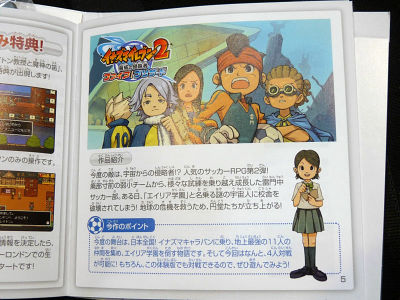 Operation instruction of Inazuma Eleven2.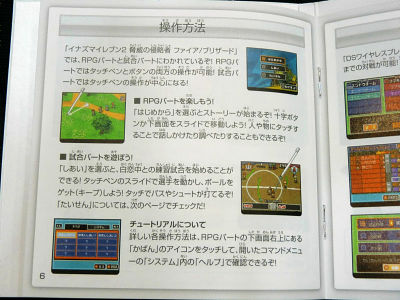 How to play via wireless network.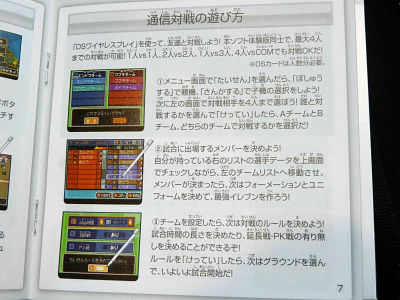 Actual gameplay of Layton-kyoju to Majin no Fue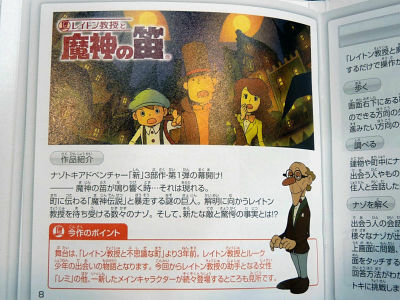 Operation instruction of "Layton"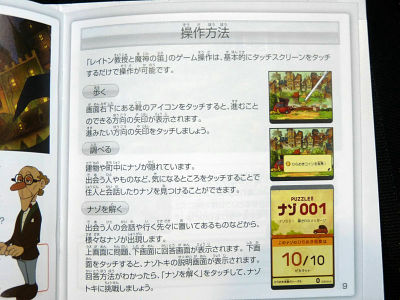 The Another World(Ninokuni)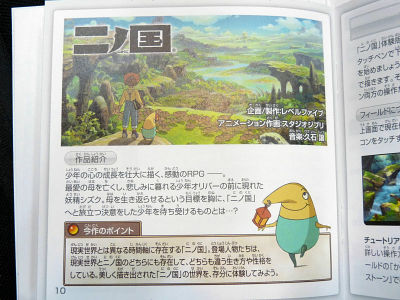 Operation Instruction.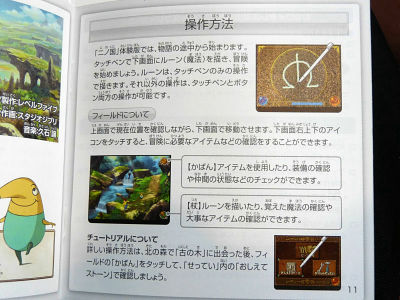 Further articles of Level Five games will be posted soon.

Related Post:
Tokyo Game Show 2009: Table of Contents - GIGAZINE

List of games to be exhibited in Tokyo Game Show 2009 - GIGAZINE

List of Game Titles bound for Tokyo Game Show 2009: Part 2 - GIGAZINE