"Layton", "Ninokuni", "Inazuma Eleven 2 Fire/Blizzard" exhibited at Level Five Booth in TGS2009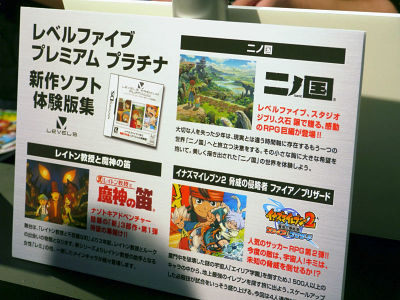 Level Five exhibited "Layton-kyo-ju to Majin no Fue" and long-awaited "Ninokuni(as known as The Another World)" whose animation is produced by famous Studio Ghibli. They prepared 250 Nintendo DS for demo play and provided smooth exhibition for those gathered to Tokyo Game Show 2009s.

Read on for detail.

TOKYO GAME SHOW 2009|LEVEL5
http://www.level5.co.jp/vision2009/tgs2009.html

This time Level Five well organized audience for smooth demo play.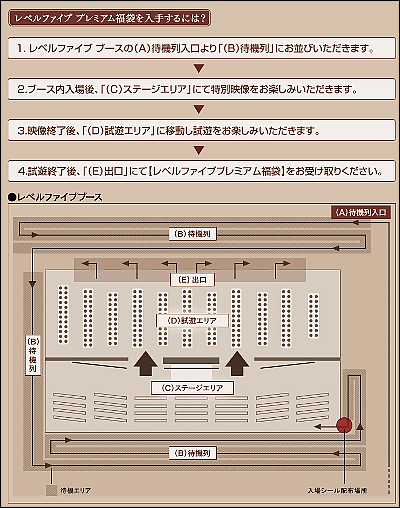 They provide large monitor for demo exhibition. Contents are rotated so you won't have to see the same video again and again.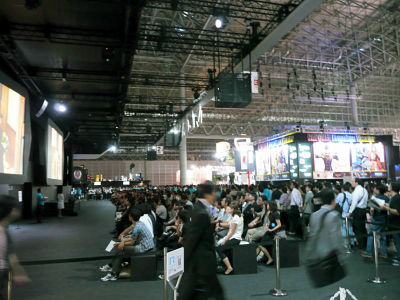 So, you will not be able to see all video at once. Actually we saw voice actors' interview of "Layton" and "Ninokuni"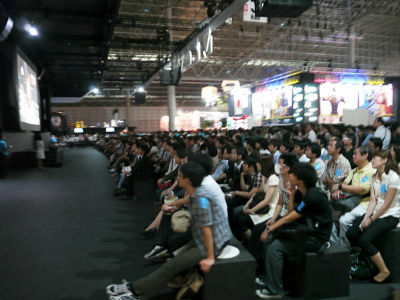 The reservation label for demo consoles.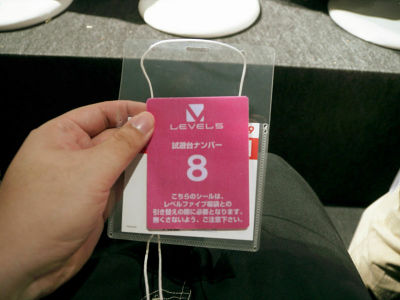 You will be led to the DS console with the number written on the reservation label. Each players are provided headphone so you can clearly hear the music in the game.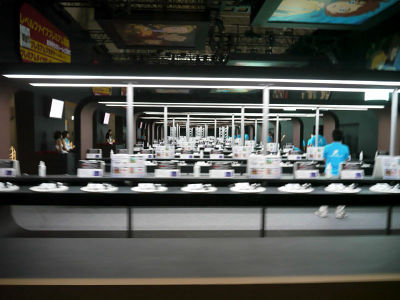 The game play.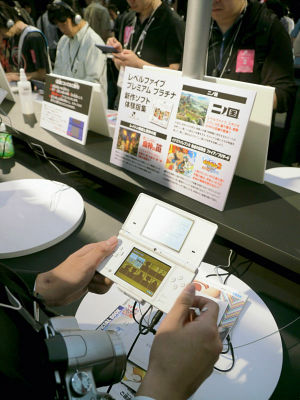 Playing Layton.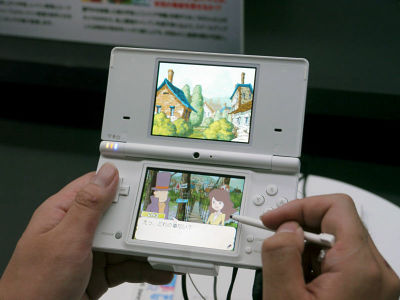 Only 10 minutes provided for demo play and you can play any of three titles within the time. Red lamp illuminates three minutes before time limit.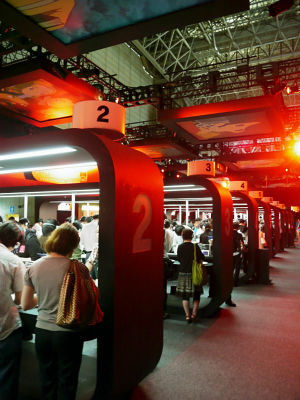 You will get a free giveaway bag full of demo disc and prizes related to "Layton", Ninokuni" and "Inazuma Eleven2".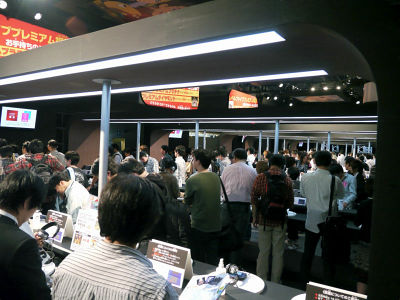 Related Post:
Tokyo Game Show 2009: Table of Contents - GIGAZINE

List of games to be exhibited in Tokyo Game Show 2009 - GIGAZINE

List of Game Titles bound for Tokyo Game Show 2009: Part 2 - GIGAZINE