What is the meaning of introducing the new PS 3 and the future of UMD? Sony unveils strategies for future game business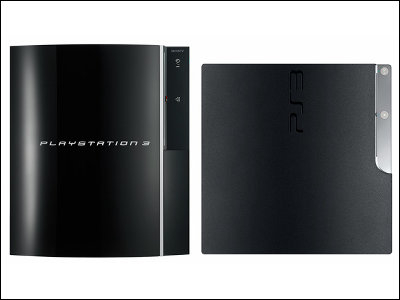 On August 19th of Japan timeWe announced the new PS3 which realized slimmer and low power consumption Sony has become two-thirds of the conventional size and further reduced the price to 30,000 yen or lessBut made clear about the meaning that Sony announced the new PS3 at this time.

Also,New PSP "PSP Go" with UMD slot removedI was also commented on concerns such as whether the UMD version of game software born by the appearance of releasing will not be released.

Details are as below.
Sony boss reveals plans for PlayStation - Times Online

According to this article, Mr. Kazuo Hirai, President and Group CEO, Sony Computer Entertainment Inc. answered an interview about the game business strategy.

And as to the reason why Sony made the introduction of the new PS3 at this time, when we celebrated the 3rd anniversary of PS3 in November 2009, we were able to reduce the main unit price by reducing the size of the main unit and reducing the number of parts And the fact that it was a time when many game softwares that can expect big sales can appear.

In addition, it is said that the company will provide a 10-year lifecycle of its platform and will continue to look at future business trends over the long term, and introducing latest technologies such as Blu-ray will prolong the lifecycle It is said that it contributes very much to.

In addition, regarding the state where the selling price of the PS3 main unit falls below the manufacturing price, it is said that the total including profits including software and peripheral devices has become profitable, and the body logo of the new PS 3 is changed to the conventional For the meaning changed from "PLAYSTATION 3" to "PS 3", we are going to reset the thought once and return it to the beginning.

By the way, about the motion controller announced at "E3" held in June, we plan to release it next spring with next-generation software that you can play using the controller fully, and also downloads announced at "E3" Regarding concern about whether conventional game software using UMD born by the appearance of "PSP Go" corresponding only to the purchased game software will not be sold, the world has no broadband connection environment at home We also said that there is no such thing as ceasing sales of UMD version software immediately, taking into account that there is.

This is "PSP Go". The UMD slot has been discontinued, and a large capacity memory of 16 GB is built in.