"PS Vita" development machine is very low price, even small companies can enter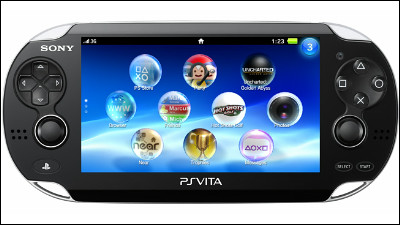 Sony's next-generation handheld game machine finally released at the end of the year "PlayStation Vita (PS Vita)However, it became clear that development machines are provided at a very low price.

It realizes low cost which is not comparable to PS2, PS3, PSP, even small software makers can enter game development for PS Vita.

PlayStation Vita dev kit priced | Game Development | News by Develop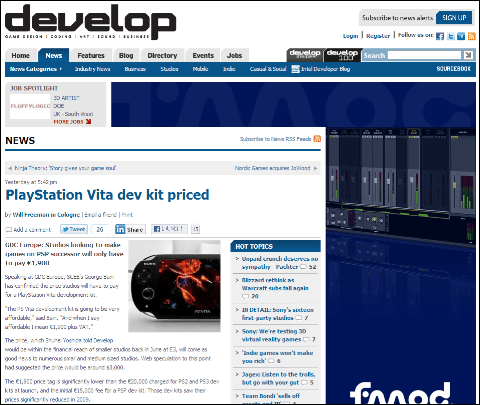 George Bain of Sony Computer Entertainment Europe said that PS Vita's development equipment is inexpensive at the developer event "GDC Europe" according to the report "Develop" for game developers.

Up to now the price of the game development equipment PS2 and PS3 is 20,000 euros (about 2.21 million yen), PSP is 15,000 euros (about 166 million yen), the price at the time of sales start is very high, Although it was not a price that could be handed out at a late afternoon, PS Vita's development equipment cost 1900 euros (about 210,000 yen).

In addition, Mr. Bain is a small game developer who only pays 1,900 euros, since the cost of using the "PS Vita Develop Program" for developing software for PS Vita is included in the development equipment Also emphasizes that we can develop software for PS Vita.

Incidentally, in addition to providing PS Vita's development environment at a low cost, Sony provides compilers optimized for PS3 to game developers, thereby improving the quality of various games and shortening the development period Besides realizing it, in 2009Price of PS3 development equipment greatly reducedWe are taking measures such as doing.
in Game, Posted by darkhorse_log